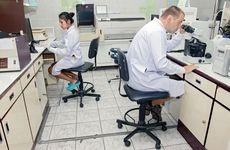 NEW YORK (360Dx) – A proposal to change how labs report the prices of tests that they perform has drawn hundreds of responses from the lab industry and exposed a potential rift between labs and hospitals over whether hospital outreach labs should be required to report lab testing prices.
At stake are reimbursements rates created as part of the Protecting Access to Medicare Act, which was implemented in January, resulting, in some instances, in sharp cuts to reimbursements for tests conducted by labs.
The Centers for Medicare & Medicaid Services has proposed rule changes to potentially alter criteria governing which labs report lab test prices to the agency for setting the PAMA rates, which are market based. The PAMA rule changes were included in CMS's 1,400-page annual proposed rule on Medicare payment pricing —published in late July.
The lab industry has long accused CMS of basing the market rates on flawed pricing data that excluded 99 percent of the lab industry from reporting. Late last year, the American Clinical Laboratory Association filed a lawsuit legally challenging the new prices. In August, more than 30 healthcare organizations sent a letter to Congress asking legislators to address their concerns.
CMS is seeking comment on potentially redefining "applicable laboratory" for reporting purposes in ways that could require more labs to report private payor data to CMS. The comment period for the proposed rule ends Monday.
But while some of the new CMS proposals were welcome, many in the lab industry felt the potential changes wouldn't go far enough.
"The adjustments proposed by CMS in the Physician Fee Schedule Proposed Rule are insufficient to correct the flawed implementation of PAMA. As such, we urge CMS not to implement the next round of cuts to the [Clinical Laboratory Fee Schedule] on January 1, 2019, and to take adequate steps to revise the implementation of PAMA to accurately capture a market-based reimbursement system as intended by Congress," wrote Mark Birenbaum, administrator for the National Independent Laboratory Association (NILA) and its parent organization the American Association of Bioanalysts, according to an advanced copy of a comment letter that will be submitted on Monday.
Those sentiments were echoed in hundreds of identical comment letters, which expressed concern that the proposed rule seeks comment on "proposals that CMS has either already disapproved or that CMS acknowledges will not make a significant difference in the rates if adopted."
Specifically, the CMS proposed rule suggests changing the "low expenditure threshold" for reporting private payor lab prices to CMS by 50 percent. Currently CMS requires labs that receive $12,500 in Medicare payments from the CLFS in a six-month data collection period to report private payer lab prices to CMS. The proposed rule seeks comment on the feasibility of reducing that threshold to $6,250 in order to expand data collection to a larger number of smaller independent labs or physician-owned labs. CMS is also seeking comment on raising the threshold by 50 percent to $18,750, to alleviate the administrative burden for labs that are already reporting.
The CMS proposed rule also suggests using either the CMS 1450 14X billing form, or CLIA certificates to identify hospital outreach labs that must report data, although the agency expresses reservations about using either of those methods. According to the proposed rule, CMS believes Congress intended for hospital labs to be excluded from data reporting requirements, but it is seeking comment on collecting data from hospital outreach labs because they compete more directly with the broader independent laboratory market.
The agency also suggests changing the formula for data reporting to enable the inclusion of labs that collect Medicare CLFS payments under Medicare Advantage part C. This is a relatively small portion of the industry, lab industry consultants said.
Conflicting perspectives
One challenge for the lab industry is that not all industry stakeholders share the same view on the specific changes that CMS is proposing. NILA for example, supported the suggestion of using CMS 1450 bill type 14x to identify Medicare revenues from hospital outreach laboratories for the purpose of reporting lab test pricing data.
"Hospital outreach laboratories must be included in the definition of applicable laboratory to ensure that the clinical laboratory market is accurately represented in the process to derive new payment rates on the CLFS," the NILA letter stated.
The American Hospital Association, however, disagrees.
"We will be sending detailed comments to the agency outlining our views, but in general we would not support using the 1450 or the CLIA certificate for multiple reasons, including those that CMS lists in the proposed rule," Roslyne Schulman, director of policy at the American Hospital Association said, referring to feasibility concerns expressed by CMS in the proposed rule. "We do not believe that these options are at all feasible for hospitals to operationalize, [and they] would be impossible to do in the short period of time before the data collection starts on January 1, 2019."
In addition, although the lab industry's lawsuit and its letter to legislators this summer both emphasize the fact that 99 percent of the lab industry was excluded from reporting lab data, the CMS proposal to lower the low expenditure threshold for applicable labs to compel more labs to report test pricing met objections. Commenters noted that including smaller independent labs and physician-owned labs would be unlikely to move the needle in terms of payment rates and would be burdensome to small lab operations.
"According to the HHS Office of the Inspector General and CMS' own data, expanding the reporting requirements to additional physician office-based labs is unlikely to make any meaningful difference in the payment rates. Expanding reporting will, however, add a tremendous layer of unnecessary burden on those practices required to participate," the American Medical Association stated in its comment letter.
AAB and NILA also advocate keeping the low expenditure threshold at $12,500 as originally implemented. "Adjustments otherwise will not make a significant impact on the overall flawed implementation of PAMA," the NILA letter stated.
Neither the American Clinical Laboratory Association nor the College of American Pathologists had finalized their comment letters by press time.
Long-term implications
Discrepancies about specific details in defining applicable labs may in the end have little impact on the broader arguments that the lab industry has raised about the implementation of PAMA pricing, according to Kyle Fetter, executive vice president and general manager of diagnostic services for health information firm Xifin.
"It's important to keep in mind that it's still a median calculation, so including a bunch of really small labs that have relatively high fees, you still have the problem that the median is going to skew toward the really big labs," Fetter said. "I don't think anything in here is going to change the position of the industry, including the lawsuit, because the lawsuit challenges multiple different things."
In the big picture, however, concerns about PAMA's effects on access to testing may be more effective at reforming the law than concerns about the definition of applicable lab, according to Dan Todd, principal with consulting firm Todd Strategy, and a former Senate Finance Committee staffer who was one of the staff authors of PAMA.
The effort to create a market-based clinical lab fee schedule began, he noted, because many labs were able to offer lab testing services at a discount under the Medicare rate.
"Policymakers are overseeing these programs for the beneficiary, and access is always a compelling argument as opposed to the rate not being right," he said. "[The lab industry] is going to have to convince Congress to put more money back into the system. Why would they do that? Unless, of course there is an access problem."
Meanwhile, other aspects of the proposed rule have potential to implement laboratorians as well, Fetter noted. Based on an impact analysis performed on Xifin's clients, the health information technology company estimated the continuance of PAMA cuts and proposed Medicare Physician Fee Schedule changes could result in a 17 percent decrease in overall flow cytometry revenue, and a 4 percent decrease in overall FISH revenue, with a 10 percent increase in overall immunohistochemistry testing.