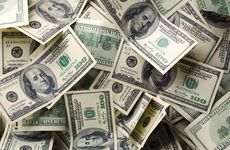 NEW YORK – Working with laboratory benefit manager Avalon Healthcare Solutions, insurer Blue Cross and Blue Shield of North Carolina cut $112 million in laboratory spending in 2020.
Notably, much of those savings came from management of routine lab testing, a segment that has traditionally received less attention than higher-cost areas like genetic testing, said Rahul Singal, Avalon's chief medical officer.
Genetic testing is growing, but still accounts for only around 10 percent of lab spending, with routine testing making up most of the remainder, Singal said. The high prices of individual genetic tests, however, have made them a priority for insurers and the lab benefit management companies they work with.
Tampa, Florida-based Avalon deals with genetic testing, as well, but the company sees particular opportunity in focusing on routine testing, "that other 90 percent of the laboratory dollar," as Singal put it.
Management of routine lab test utilization has traditionally been a challenge because it involves looking at a large number of relatively low-priced transactions, said John Campbell, senior medical director, clinical effectiveness at Blue Cross NC, which covers some 4.2 million members.
"I think we have known that laboratory testing has been a driver of costs for some time, and exactly the best way to manage that large space with a lot of transactions, at typically a lower average cost than some of our other claims that come in, can be quite problematic," he said. "We can't take time and review each and every request for a thorough medical necessity evaluation, yet we know that [lab testing] is not always being applied in a way that leads to better healthcare outcomes."
Indeed, it is widely acknowledged both among payors and providers that a substantial percentage of lab tests are ordered inappropriately. A 2013 meta-analysis published in Plos One, for instance, found that roughly 21 percent of lab test orders represented overutilization, meaning they didn't add information that was useful to patient care. Health systems like the Cleveland Clinic began years ago implementing test utilization management systems, and more recently a number of outside vendors have moved into the business, with many of them targeting their services to health systems to help them reduce unnecessary lab spending.
Payors are another obvious target for such services, though according to Singal, Avalon is one of the only firms currently focused on helping insurers manage routine testing claims.
Safedin Beqaj, president and CEO of Irvine, California-based test utilization firm Medical Database, said that "insurers would benefit more than anybody" from the test management capabilities his and similar companies offer.
Medical Database's tool, which it calls its Laboratory Decision System (LDS), uses guidelines curated by pathologists and physicians to establish what test is appropriate in what contexts. The LDS content can be integrated into providers' EMR and EHR systems as well as labs' LIS. Each test is scored by the system on a scale of one to 10, with a score of five or above meaning a test meets medical necessity.
In a 2019 study in the Journal of Clinical and Laboratory Medicine that looked at 96,170 lab orders comprising 374,423 test claims from a reference laboratory, the company and collaborators at the University of California, San Francisco found that 48 percent of the total test claims were deemed appropriate by LDS while 44 percent were deemed inappropriate.
They also looked at 294,870 test claims "from a PPO provider managing self-pay insurers" and found that of the 259,840 tests covered by the LDS scoring regime, 52 percent were appropriate and 48 percent were inappropriate.
Beqaj said that while his company has primarily focused to date on selling its system (which launched in 2019) to medical providers including hospital systems and physicians, it has recently begun going after the insurer market.
"Try to manage the space in a way that will drive providers to appropriate utilization that follows their own professional society guidelines, for example, or best practices for clinical screenings, has been difficult," Blue Cross NC's Campbell said. "That is what led us to engage with Avalon as a laboratory benefits manager."
Singal said that while insurers may have policies in place regarding appropriate utilization of routine lab tests, these policies are often only spottily enforced because they don't have the necessary informatics systems built out to support it. Avalon's software allows for a more automated evaluation of a test's appropriateness, letting health plans examine the small-dollar routine testing that would otherwise be too labor intensive to track. He said the company is currently working with around 20 insurers.
Singal said that one area where Avalon saw a large amount of improper test utilization was when doctors might order a full test panel even though only one or two tests in the panel would be informative regarding their patient's condition.
He cited the example of thyroid testing, where he said many labs made it convenient from an ordering perspective to order a full thyroid panel rather than the single specific test that is needed.
"Doctors will be like, 'OK, [the panel] is on the lab form, [the patient's] insurance is contracted with that lab, I'll just check that,' instead of manually writing a TSH or one of the parts of the thyroid panel," Singal said. "The lab does the panel, sends the claim to the health plan, and historically the health plan will just pay it."
Patient-requested tests are another major source of overutilization, Singal said.
"Many time physicians just order tests because a patient wants them, like a vitamin D or a testosterone for men," he said, noting that in the case of vitamin D, unless a patient has osteoporosis or suspected nutritional deficiencies or any other of roughly 30 conditions Avalon has deemed appropriate causes for testing, "it's not going to get paid for."
"It's not covered. It's not in the scientific policy," he said.
Duplicative testing is another major problem, Campbell said, noting that this often stems from poor interoperability between medical record systems, leading to situations where one provider might not be aware that another provider recently ordered a particular test for their patient.
Avalon has a team of in-house scientists that develop its testing utilization policies in collaboration with an external clinical advisory board. Every policy gets reviewed at least once a year, Singal said, adding that the company does "a lot of education" of physicians regarding its policies.
Avalon gets paid a flat fee as opposed to a percentage of denials, which Singal said incentivizes the company to invest in making a health plan's participating physicians familiar with its policies.
According to Blue Cross NC, from January 2021 through June 2021, the insurer received 318 appeals of lab coverage denials from providers in Avalon's network. That was down from 495 denials received in the same period the year before. Those figures don't include COVID-19 testing.
Mick Raich, president of revenue cycle management consulting at Charlotte, North Carolina-based Lighthouse Lab Services, said the focus on routine testing was the natural next step in payors attempts to control healthcare spending and lab spending costs.
"They're now looking at the small dollar amounts and saying listen, the volume is such here, if we decrease costs by 1 percent, that equals X amount of dollars back to the insurer," he said. "It just took a while to get to the small-dollar clinical lab."
He suggested that while Avalon highlighted its ability to improve test utilization, he believed much of the cost savings was due to insurers renegotiating rates with labs. Payors have been working to renegotiate lower rates with many of their lab providers in recent years, with some BCBS plans in particular working to normalize rates across different kinds of labs, forcing, for instance, small independent labs and hospital labs to accept the lower rates typically paid to large national labs.
Campbell said this was something Blue Cross NC was interested in, noting that "obviously, a chemistry panel provided in one location [costs] about what it should at another location."
He allowed that there are reasons medical care in one part of the state might be priced differently than in another part, and that "some of that is addressable," but said that a large amount of testing "is just a commodity and should probably be priced and reimbursed that way."
"Once you have the specimen from the patient, where it goes to be processed could be highly variable, and it shouldn't require a great difference in cost to process or manage that lab test," he said.
In any case, Singal said that the $112 million in lab spending Blue Cross NC cut in 2020 did not stem from renegotiated lab rates.
"As of yet, the savings have not been a result of improved hospital lab rates," he said. "They are still running 300 to 400 percent more than a Quest or Labcorp. That's not the reason for the savings."
"There are about 1,000 different lab tests that have their own CPT code, and the top 100 of those probably represent about 70 percent of the savings," he said. "We have a total of about 140 policies, and each policy usually covers from 10 to 20 codes. And that is what we stand on."
A portion of the lab's savings did derive from a decrease in the use of out-of-network laboratories, most of which presumably charge higher rates than labs in network with Avalon. According to Blue Cross NC, 99 percent of testing is now done at in-network labs, versus 86 percent of testing prior to the payor's agreement with Avalon, which it entered in 2017.