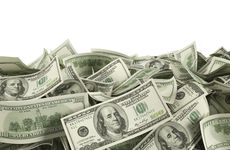 NEW YORK – Legislation recently introduced in Congress could address one of the laboratory industry's most pressing concerns regarding the Protecting Access to Medicare Act (PAMA).
Called the Saving Access to Laboratory Services Act, or SALSA, the bill would institute a statistical sampling-based approach to collecting lab test pricing data under PAMA, which proponents say would both alleviate the administrative burden on labs and ensure that price data is collected from a more representative slice of the industry.
The bill would also stop price cuts scheduled under current law to go into effect at the start of 2023, extend the time between price reporting periods from three years to four, and place caps of 5 percent on both the annual cuts and increases a given test could see under PAMA.
As written, the legislation provides the lab industry with much of what it has asked for in terms of PAMA reform.
"We are fully supportive of what is in the bill," said Mark Birenbaum, executive director of the National Independent Laboratory Association (NILA). "We don't have any changes we're interested in. We're pleased with the bill as it has been drafted."
"The bill does some really important things," said Susan Van Meter, president of the American Clinical Laboratory Association, noting that chief among them is implementation of statistical sampling for collecting price data.
The key question now, Birenbaum noted, is whether SALSA can pass into law, and especially whether that will occur before the 2023 price cuts take effect.
Passed in 2014 and implemented in 2018, PAMA called for the Centers for Medicare and Medicaid Services to set prices for lab tests based on private payor rates that it collected using payment data from clinical labs nationwide. The law was intended to reduce Medicare spending on lab testing and was spurred on by the recognition that for many tests Medicare was paying higher rates than were private payors.
Under PAMA, the US Department of Health and Human Services established criteria for determining which labs were required to report pricing data. However, the agency's initial definition of an applicable laboratory excluded the vast majority of hospital outreach labs, which typically have some of the industry's higher reimbursement rates. Industry organizations have argued that omission of data from these labs led to lower CLFS prices.
The American Clinical Laboratory Association filed a suit in 2017 against HHS challenging the implementation of PAMA. That case is still ongoing.
In 2019, Congress passed the Laboratory Access for Beneficiaries (LAB) Act, which delayed by one year the reporting of lab payment data required by PAMA and called for the Medicare Payment Advisory Commission, or MedPAC, to review the law's implementation.
In its report, the commission concluded that the lab industry was correct that the original HHS data collection process led to deeper payment cuts than would have occurred had price reporting been more representative of the industry as a whole. The commission also proposed that a random-sampling approach to collecting lab pricing data could address this problem while also reducing the number of labs required to report data, and therefore the overall administrative burden for the industry.
Reducing the administrative burden could also improve participation from certain segments of the industry — hospital labs, in particular — that have been reluctant to provide pricing data. The American Hospital Association opposed a 2018 shift by HHS to include more hospital outreach data, with Roslyne Schulman, director of policy at the AHA, telling 360Dx that "the increased data reporting burden that would be imposed on hospital laboratories newly meeting the 'applicable laboratory' definition would not be justified by what CMS itself expects to be a minimal impact on the clinical laboratory fee schedule rates."
Hospital labs typically receive significantly higher reimbursement than independent and national labs, and so many in the industry have wanted to see a more proportionate amount of hospital data used in calculating PAMA rates.
Beyond establishing a sampling-based approach to collecting price data, SALSA would cap the maximum price cut a test could experience in a year at 5 percent. PAMA currently caps annual price cuts at 15 percent. The bill also puts a cap of 5 percent on the amount a test's price can increase in a given year, potentially limiting labs' pricing upside.
Erin Morton, senior VP at lobbying firm CRD Associates, which represents NILA, said inclusion of the rate increase caps was a compromise intended to balance the lower reduction limits and "ensure the bill would be able to gain support."
SALSA's new price reporting process would only apply to "widely available clinical diagnostic laboratory tests," which the law defines as tests that cost $1,000 or more and are performed in more than 100 labs. The annual 5 percent caps on price decreases or increases, however, would apply to all tests.
The caps on price increases could help address one issue raised in the MedPAC report — the fact that, due largely to the rapid growth of molecular and genetic testing, PAMA has not actually succeeded at its stated goal of driving down Medicare lab spending.
Lale White, executive chairman and CEO of lab data and revenue management firm Xifin, suggested, though, that the caps on price increases would have little impact.
She said that in the early years of PAMA, some newer genetic tests and molecular assays whose initial CLFS prices had been established using the crosswalk or gap-fill processes received large upward price adjustments once their reimbursement was set using market pricing data. Most such upward adjustments have already taken place, however, she noted.
"During the first PAMA [round] there were increases, and they were significant, and there was no [increase] cap," she said. "But those increases already happened."
The price increase cap was "a negotiating point," but "it wasn't really going to have a big impact," White said.
SALSA was introduced in June by Sens. Sherrod Brown, D-Ohio, and Richard Burr, R-N.C., and Reps. Gus Bilirakis, R-Fla., Richard Hudson, R-N.C., Bill Pascrell, D-N.J., Scott Peters, D-Calif., and Kurt Schrader, D-Ore.
Morton said that the likeliest route for passage of the bill this year would be to attach it to the end-of-year spending package, which was how the LAB Act passed in 2019. Currently, she said, "our priority is getting as many bipartisan co-sponsors in the House and the Senate as we can so that if we have an opportunity that presents itself for the year-end package, we can be ready."