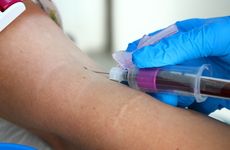 NEW YORK – Concierge phlebotomy, where a phlebotomist goes to a patient's home or workplace, has been around for years, but in the wake of the COVID-19 pandemic and the shift toward more home-based testing, such services are receiving increased attention.
According to proponents, concierge phlebotomy services offer not only improved patient convenience but also the potential to improve patient outcomes and will be key to facilitating anticipated upticks in telehealth and remote testing.
Traditionally, home phlebotomy has been used for homebound patients, said Michael Eller, assistant VP of business strategy and development at Northwell Health Labs, which services the New York City area. In recent years, however, the broader trend toward on-demand services and the development of the technology underpinning these services has driven some labs and phlebotomy firms to expand their offerings to the general population.
"With the advent of Uber and DoorDash and all this stuff, patients have really come to expect some sort of on-demand care," Eller said.
In 2019, Northwell launched a mobile app called LabFly that allows users to schedule home or workplace sample collection and then view their lab results once they have been completed. The service costs $20 per visit and is available throughout Northwell Health's service area of New York City, Long Island, and Westchester County.
Northwell developed and launched the system prior to the emergence of SARS-CoV-2, but the COVID-19 pandemic drove usage rates to new heights, Eller said, noting that at its peak, Northwell was collecting around 300 samples per day via LabFly, with around 40 percent of those collections being for COVID-19 testing. Usage has since tapered off to around 150 patients per week.
Startup Getlabs offers a glimpse of how the on-demand economy Eller cited has impacted the phlebotomy business. The company, which has inked deals with Laboratory Corporation of America and Quest Diagnostics to provide concierge phlebotomy services, charges fees of $25 and up to come to a person's home or workplace to draw lab samples. (According to the company, patients can submit receipts to their insurers to try to get this collection fee covered.) Patients can book appointments and receive test results online, and the firm has developed an API that healthcare organizations can integrate into their websites to allow patients and providers to schedule collections and receive results and to handle collection of insurance information.
In a move resembling more of a tech outfit than a traditional phlebotomy business, the Miami-based company in February raised $20 million in Series A funding led by Emerson Collective and the Minderoo Foundation. Investors in the round also included Tusk Venture Partners, Laboratory Corporation of America, Healthworx, Byers Capital, 23andMe Cofounder and CEO Anne Wojcicki, YouTube CEO Susan Wojcicki, Capsule Founder and CEO Eric Kinariwala, and Alto Pharmacy Founder Mattieu Gamache-Asselin.
Getlabs' upper management also reflects the company's roots not in the conventional phlebotomy space but rather the world of technology-driven on-demand services. Of the 13 people listed by the company as upper management, four previously worked at ride sharing firm Lyft and one previously worked at DoorDash.
Getlabs, which did not respond to interview requests, began working with Burlington, North Carolina-based Labcorp in April, with the two firms partnering on a service called Getlabs for Labcorp, through which patients can order home collection of samples that can be used for Labcorp's full testing menu. The service is currently available in 51 US markets covering more than half of the US population.
A Labcorp spokesperson said that in the company's view the collaboration is "first and foremost … an expansion to meet customers and patients where they are and how they want access to healthcare."
The spokesperson added that the service "will also support Labcorp's direct-to-consumer initiatives," allowing patients using the company's Labcorp OnDemand service to schedule home blood draws through Getlabs when needed.
Quest declined to comment on its relationship with Getlabs.
Opko Health subsidiary BioReference Laboratories, meanwhile, has opted to build its own concierge phlebotomy service. The company launched the service, called Scarlet Health, in January 2021. BioReference Executive Chairman Jon Cohen said that while it has long offered home phlebotomy, Scarlet Health is a more streamlined and convenient model compared to its traditional service. He added that BioReference believes having developed the service in-house provides it with significant advantages in terms of integration with the lab and patient and provider convenience.
"If you look back historically at phlebotomy companies, many of them have failed in the past because they have not been tied to a laboratory," Cohen said. "It's not just about drawing somebody's blood. There is a huge amount of other infrastructure that needs to go along with it. You have to be able to order the test, get the result, get the result back to the physician and into their EMR."
Like Northwell with LabFly, BioReference began piloting the service before the COVID-19 pandemic but has seen usage accelerate in response to the virus. Sample collection via Scarlet is available throughout essentially the entire continental US, Cohen said.
BioReference aims moving forward to conduct a greater proportion of its sample collection through Scarlet, he added. Like Northwell's Eller, he connected demand for the service to the broader trend in on-demand offerings.
"We think it's better for patients, it's better for doctors, it's a better experience overall," Cohen said. "It's why Amazon is delivering packages to your house and why Netflix is delivering on-demand service to your home. The whole way the American public has responded to a bunch of different services is, 'Make it as convenient as possible for me to get this service.'"
BioReference does not charge patients for using Scarlet. Cohen said this works out financially because "the [cost] differential between a Scarlet draw and a patient service center visit is not that significant."
He noted that while patient service centers are busy at certain points during the day like the hours before and after work, they are often not very busy in the middle of the day. Phlebotomists working through the Scarlet service, on the other hand, are making a steady flow of collections throughout the day, which somewhat offsets the inefficiency of having to travel to individual homes.
Another advantage of home phlebotomy is that it increases the percentage of lab test orders patients actually fill. Cohen said that patients never go through with about 30 percent of tests ordered by doctors. For patients using the Scarlet service that figure is around 10 percent, which both boosts BioReference's requisition volume and could potentially improve patient outcomes.
Northwell's Eller likewise said that the LabFly service had helped improve patient compliance with getting lab work completed.
He suggested that services like LabFly will continue to grow as telemedicine and home testing advance.
"It opens up opportunities to continue the evolution in telemedicine and for us to perform lab testing in patients' homes where they can get their results right then and there," he said. "As technology advances, I think it's important that we build this infrastructure."
Northwell is interested in offering the LabFly system to outside healthcare systems, as well, Eller said, noting that it is in discussions with some systems about that possibility.
"Typically, hospital-based laboratories may or may not be great revenue generators for their systems, so investing in the development of a product like [LabFly] might be a stretch for some smaller health system laboratories," he said. "But if they can get an out-of-the-box solution that they can just plug in, it could work for them, and that is where we are concentrating a lot of our efforts."
Cohen said BioReference has been approached by other labs interested in using the Scarlet system and that the company is "thinking through that as we speak."
"We won't keep it only to BioReference, it looks like, because there is a lot of demand," he said.