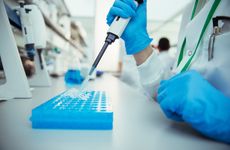 NEW YORK – Over the past couple of years, the COVID-19 pandemic has heightened the ongoing clinical laboratory staffing crisis by dramatically increasing demand in two specialties — microbiology and molecular testing — where experienced personnel were already hard to come by.
Now, with demand for COVID-19 testing falling, many labs find themselves with a glut of staff in this area. Yet, while these workers can be retrained to take on tasks in other parts of the lab, they will do little to alleviate the industry's continuing labor shortage, which was exacerbated during the pandemic by factors including a wave of workers leaving the profession and limited slots for new trainees.
Molecular testing labs have seen a wave of layoffs in recent months, as they either closed or downshifted their COVID-19 testing operations. For instance, in June, PerkinElmer laid off 75 workers as part of the end of its COVID-19 testing operations at the California Department of Public Health's Valencia laboratory. Also, Menlo Park, California-based testing firm SummerBio said in June that it was laying off 101 employees and closing its laboratory at the beginning of September.
During Opko Health's Q2 2022 earnings call in August, Jon Cohen, senior VP and executive chairman at Opko subsidiary BioReference Laboratories, said the company had in June and July cut roughly 700 positions associated with its COVID-19 testing program. Overall, BioReference had reduced its employee headcount to around 3,600, down from nearly 8,000 at the peak of the pandemic, he added.
Similarly, Adam Schechter, chairman and CEO of Labcorp, said during that company's Q2 2022 call in July that it had cut "a significant number of people" from its COVID-19 business.
Maggie Morrissey, director of recruiting and staffing services at lab consulting firm Lighthouse Lab Services, said that these laid-off lab staffers are typically able to find another position quickly. She also noted that many of the terminated workers don't represent new personnel drawn into the lab business during the pandemic but, rather, existing employees who had been retrained or repositioned to handle the demand for COVID-19 testing.
The hiring during the COVID-19 pandemic of additional microbiology and molecular lab staff did not, in other words, significantly expand the overall lab labor pool, Morrissey said.
"The number of schools graduating students with medical technologist degrees didn't increase," she said, noting that the growth of microbiology and molecular specialists during the pandemic was largely driven by the retraining of existing lab staff.
In fact, the industry is probably now in a worse place with regard to staffing than it was prior to the pandemic, suggested Edna Garcia, director of scientific engagement and research at the American Society for Clinical Pathology (ASCP).
That is due to a number of factors, Garcia said. To begin with, many labs furloughed employees at the start of the pandemic due to plummeting demand for routine lab testing. Labs later brought those employees back to handle the rise of COVID-19 testing and the recovery of routine test volumes, but not all furloughed employees returned.
This, combined with the explosion in COVID-19 testing, worsened the pre-existing staffing shortage, which led to increased employee burnout, retention difficulties, and staffing challenges, creating something of a vicious circle, Garcia said.
Additionally, she said, the pandemic hurt the pipeline of new lab employees as some hospitals closed their clinical rotation sites, limiting students' opportunities to receive required practical training.
Morrissey said that the emphasis on COVID-19 testing also meant that over the last two years, many new graduates have been funneled into microbiology and molecular testing departments, further reducing the flow of staff to other parts of the lab.
She cited histotechnology and cytotechnology as two areas with particularly large numbers of current openings.
And while many laid-off lab workers can find another job in the industry quickly, that might not be true for employees in locations without other sizable lab facilities, said Matthew Schulze, director of government relations at ASCP.
"If you have a big [COVID-19] lab in a small town, and you let go of a lot of people, those people may not necessarily relocate into another lab," he said. "If you're in rural Pennsylvania, are you going to move to LA for a job? Some may, but some may just say, 'I can get a different job elsewhere.'"
"In short, I think COVID expanded the need for lab services and also laboratory staff, but it also shrunk our workforce," Garcia said.
This dynamic is causing serious worker recruitment and retention challenges for an industry already struggling with these issues in the years before COVID-19.
This year, Lighthouse conducted a survey of lab professionals, asking them to rate their satisfaction with their jobs, and found that 41 percent were either moderately or extremely unsatisfied with their company. Staffing problems appear to be a major driver of this dissatisfaction, with 73 percent of respondents who indicated that their lab was understaffed also characterizing themselves as unsatisfied.
During Quest's Q2 2022 earnings call in July, CEO-elect Jim Davis acknowledged this problem, noting that the company is "seeing a much higher increase in turnover."
He said Quest believed this increase in turnover had stabilized, though at a higher level than previously, and added that the company aimed to improve employee retention, which he described as a key to boosting productivity.
Davis also cited efforts Quest is undertaking to address staffing, saying that the company is partnering with universities to "help build our pipeline of expertise in medical technology, cytology, and histology," as well as working with a "learning and development recruiting company to provide phlebotomy certifications to prescreened candidates in exchange for a two-year commitment to work at Quest."
Garcia suggested that given the industry's pipeline problems, as well as the high levels of worker dissatisfaction and the resources required to train new workers, labs would do well to focus at least as much energy on retention of existing employees as they do on recruitment of new ones, but she said that she has not observed this trend.
"The amount [labs offer] for retention bonuses is way less than the sign-on bonuses labs are offering," she said. " For example, if your lab is offering a $10,000 sign-on bonus, you might get only $2,000 for retention."
With regard to COVID-19 testing, Morrissey said she believes the industry is largely done with layoffs and facility closures as it winds down from the pandemic, though she added that she expects there will be a smaller, second wave as companies that cater to clients in businesses like movies and television see their testing contracts end.
Most of these contracts have clear end dates, she noted. "I don't think we are going to have another huge wave of closures where it happens very suddenly when people aren't expecting it to happen."
Lighthouse has, at this point, closed all the COVID-19 testing labs that it managed during the pandemic, Morrissey said. "And I would expect that the same would be the case across the [industry]."