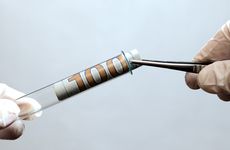 NEW YORK – The clinical lab business notched a victory as 2019 came to a close as Congress passed the Laboratory Access for Beneficiaries (LAB) Act, a major priority for industry groups like the American Clinical Laboratory Association (ACLA).
The bill delays by one year the reporting of lab payment data required by the Protecting Access to Medicare Act (PAMA), which advocates hope will blunt the law's impact. But even if the LAB Act manages to ease PAMA-driven reimbursement cuts, the lab industry still faces pressure on a variety of fronts. It is a business in the midst of a significant transition, and the shifts that characterized the space in 2019 will likely continue to have an impact in 2020 and beyond.
As the industry's push for the LAB Act suggests, PAMA remained a headline issue for clinical labs, though it was a relatively slow year for acquisitions, despite predictions that industry consolidation would be a major impact of the law. Quest Diagnostics and Laboratory Corporation of America, which many anticipated would be among the more active acquirers in the wake of PAMA's implementation, notched, respectively, two and three lab purchases this year. Quest this year bought the assets of Boston Clinical Laboratories and certain assets of defunct testing firm True Health Diagnostics.
The company also entered agreements to provide testing and lab management services to Georgia-based Houston Medical Center and Perry Hospital, Regional Medical Center of Orangeburg, South Carolina, and Catholic Health Services of Long Island.
LabCorp this year acquired South Bend Medical Foundation's diagnostic testing business as well as Metropolitan Medical Laboratory and MNG Laboratories.
Both companies maintained that PAMA was continuing to drive consolidation within the lab industry, though Quest Chairman, President, and CEO Steve Rusckowski noted during the firm's Q3 2019 earnings call that many of the deals in its acquisition pipeline "are taking more time to develop than they have in the past," and cited the greater complexity and larger scope of the acquisitions the company is currently targeting.
Some suggested, though, that the predicted uptick in acquisitions, particularly among hospital outreach targets, is unlikely to materialize even as PAMA continues to cut into lab reimbursement in coming years.
As Jeff Myers, vice president of consulting services at healthcare consulting firm Accumen, observed, while PAMA "has been a headwind" for hospitals, they continue to receive favorable pricing from private payors, with many getting "as much as one-and-a-half- to two-times what independent commercial labs see for the same test."
Were a national lab like Quest or LabCorp purchase a hospital lab, however, that premium pricing would disappear, Myers said, noting that a hospital lab bringing in $10 million of revenue might be worth only $8 million in revenue to a national lab.
"And any kind of acquisition price would be based off that $8 million," he said.
This has kept things quiet in the outreach acquisition space as hospitals are reluctant to sell at, from their perspective, a discount, Myers said.
There's also the fact that PAMA has for some labs not had as substantial an impact as feared.  Toni Burger, administrative director for laboratory services at Ithaca, New York's Cayuga Medical Center, said revenues at her lab have dropped around 5 percent since the law went into effect. Ran Whitehead, general manager at Santa Barbara, California-based Pacific Diagnostic Labs, said his lab had seen around a 3 percent drop in revenues due to PAMA. During its Q3 2019 earnings call, LabCorp reported that PAMA had depressed revenues by 1.5 percent. Quest said during its Q3 2019 call that the law had contributed to a decline in unit price of approximately 120 basis points.
Which isn't to say the pricing pressures facing clinical labs aren't real.
"It's not really a matter of if, but when," hospital lab reimbursement rates will come into line with the rates at large commercial labs like Quest and LabCorp, Myers said.
2019 offered a glimpse at several of the factors driving those rates down.
Most straightforwardly, insurer Anthem continued to press ahead with its "rate-alignment" strategy, through which it aims to make more uniform reimbursement for testing regardless of what kind of lab performed the work. Since the company began rolling it out in November 2018, the policy has had a significant impact on clinical labs and pathology outfits, and particularly on hospital facilities, which have traditionally received higher rates than large independent labs.
Over the last year, the insurer either implemented or announced changes to lab payment rates in more than a dozen states. According to a client note published by pathology consulting firm Vachette Pathology, many of these new rates represent "a roughly 70 percent drop from previously negotiated reimbursements for many groups."
While some pathology groups have pushed back successfully, Anthem has largely held firm, and the cuts have some providers concerned that other insurers may follow suit.
Myers said that he believed hospital labs and hospital-affiliated labs would in coming years lose the premium reimbursement they have enjoyed to date. He acknowledged that people in the industry have been predicting this occurrence for two decades or more but said that he believed this time a variety of factors were lining up to create "somewhat of a perfect storm" that will drive hospital lab rates down closer to the commercial average in the near future.
"Payors always knew they were paying [hospitals] at a higher rate but they didn't necessarily have the leverage to come back and say, hey, we're going to pay you a much lower rate," he said. "But what has happened is all of the scrutiny on price transparency and consumerism has created the impetus for payors to really ramp up the pressure on hospitals."
Myers cited as an example of this trend UnitedHealthcare's launch this year of its Preferred Laboratory Network (PLN). In April, UHC announced that it had selected AmeriPath/DermPath, a division of Quest Diagnostics; Opko Health's BioReference and its GeneDx business; Invitae; LabCorp; Mayo Clinical Laboratories; and Quest as the first participants in its PLN program.
While UHC customers can still use labs that are not part of the PLN, labs within the PLN will offer lower average costs, UHC said at the time, citing as an example pathology services for a biopsy, which will cost around $90 when done by a PLN member versus $150 when done by a lab not in the PLN.
Since then, UHC has eliminated out-of-pocket charges for many of its members when they use a PLN member for their lab testing, which Myers said should incentivize patients to use these labs. This incentive is particularly relevant given the increase in high-deductible insurance plans where members can have high exposure to out-of-pocket costs, he noted.
UHC "is marketing this to patients and… forcing the hand of hospitals to at some point make a decision to accept lower rates, take a concession on profits," Myers said.
Another factor that has received relatively little attention from the lab industry, but which could affect some clinical labs, is the push for surprise billing laws at both the state and federal level.
Though the push for federal surprise billing legislation stalled this year, Congress will likely take the issue up again in 2020. And while laboratory testing has not been at the forefront of the surprise billing discussion, analysts suggested that labs could see significant impact from such a law.
Broadly speaking, surprise billing refers to situations when a patient receives out-of-network treatment without their knowledge and is then required to pay the oftentimes large portions of the bill not covered by their insurance. This is commonly referred to as balance billing, and a number of state laws restrict the ability of different providers to balance bill out-of-network patients. Federal laws proposed in 2019 also addressed balance billing, with different proposals using different methods to resolve unexpected out-of-network bills.
The College of American Pathologists came out in favor of the Protecting People from Surprise Medical Bills Act introduced into the House of Representatives by California Democrat Raul Ruiz and Tennessee Republican Phil Roe in June, which creates an arbitration system for resolving billing disputes.
Vachette Pathology CEO Mick Raich said, however, that all of the proposed federal surprise billing laws could prove an issue for smaller independent labs as they threaten to eliminate one of the only sources of leverage they have in negotiations with insurers — their ability to charge out-of-network patients for the balance of a bill their insurers won't pay.
Loss of this leverage would further contribute to the downward pressures on test prices labs are already facing, he suggested.
The industry is dealing with these pressures in a variety of ways. One strategy is to fight to reverse or limit rate cuts, though this has sometimes had only limited success. For instance, in the case of Anthem and its rate-alignment effort, while the insurer revised pathology codes in several states upwards from its initial cuts, these revised rates still come in at only 88 percent of the Medicare rate while other pathology codes saw cuts to around 42 percent of the Medicare rate.
The LAB Act's passage marked a victory in the industry's effort to limit PAMA's impact, but with many hospital labs unready and apparently unwilling to report their payment data, it is unclear whether the delay in reporting provided by the law will ultimately reduce the PAMA cuts.
ACLA was one of the main proponents of the LAB Act, and the organization is also leading a suit in federal court against the US Department of Health and Human Services over its implementation of PAMA. The suit moved forward in 2019 following a July decision by the US Court of Appeals for the District of Columbia that overturned a lower court decision that dismissed ACLA's suit.
In October, ACLA filed a motion for summary judgment in the US District Court for the District of Columbia. HHS followed that with its own motion for summary judgment in its favor and ACLA filed a brief in response. HHS has until January 10, 2020 to reply in support of its motion for summary judgment. ACLA has asked the court to vacate portions of HHS' ruling that the organization says excluded more highly reimbursed hospitals labs out from payment reporting requirements and to "take whatever steps are necessary to remedy the serious harms that are resulting from" this exclusion.
As Myers, noted, however, even in the absence of PAMA, labs will likely continue to see downward pressure on test reimbursement. In the face of this reality, many are working to become more efficient via increased automation and improved billing and medical recording systems. 
Artificial intelligence is also beginning to make an impact, particularly in areas like pathology and microbiology. With two US Food and Drug Administration-cleared digital pathology platforms now on the market – from Philips and Danaher's Leica Biosystems – outfits including Alverno Clinical Laboratories and LabCorp and New York's Mount Sinai Hospital have begun implementing the technology.
Uptake of digital pathology is still in its early stages, said David Rimm, professor of pathology and medicine at Yale School of Medicine, but "the wheels are turning. A lot of places are saying, yeah, we're not digital yet, but we will be in six months, or a year, or a year and a half."
One benefit of digital pathology is the time and money saved by the improved ease of accessing and sharing slides, but the more dramatic benefit is the potential of AI-based applications to drive large cost and labor savings.
In microbiology, AI-based image analysis is seeing uptake as a tool to aid technicians in assessing culture plate growth, with a number of companies, including BD, Copan, Clever Culture Systems, and i2A Diagnostics active in this area.
The hope is that these and other emerging technologies will help drive the efficiency gains that labs will need to deal with the reimbursement crunch Myers and others are anticipating.
Then there is the approach some labs are exploring of moving beyond a simple fee-for-service business and entering new roles within the healthcare system that leverage lab data for population health approaches and to proactively impact patient outcomes.
Having come to be known as Clinical Laboratory 2.0, this effort is still in its infancy but has notched some successes with, for instance, The Rhodes Group, the technology subsidiary of Albuquerque, New Mexico-based TriCore Reference Laboratories, having launched several products for payors that use the company's lab data to improve patient monitoring and treatment in diabetes, chronic kidney disease, hepatitis C, and prenatal care.
Rick VanNess, director of product development for The Rhodes Group, noted that while revenues from these efforts currently account for less than 1 percent of TriCore's revenues, the goal is not so much to replace testing revenue as to position the company for a future where the current fee-based business model has withered away.
"Do I see this replacing [traditional test revenue]? No," he said. "What I see happening, though, is that these services will enable us to be ready for value-based care. What it's allowing us to do is understand our position so that when we do have to move away from cost per test, we now know our cost per illness."