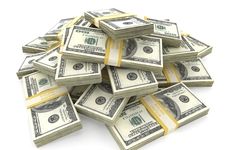 NEW YORK (360Dx) – Since legislation two years ago created a new set of codes called Proprietary Laboratory Analyses (PLA) codes, more than 75 of them have been issued by the American Medical Association, giving lab test manufacturers a fast-track to unique billing codes created specifically for their tests.
The new billing codes, introduced in response to Protecting Access to Medicare Act (PAMA) legislation, have proved popular among testmakers looking for a more transparent identifier for their test, and offer the added benefit of being issued more expediently than traditional CPT codes, medical billing code experts say.
But they also noted that the greater visibility that the unique codes provide can have negative consequences as well.
"I would say it's a bit of a double-edged sword. It gives a payor greater visibility and transparency into what they are being asked to pay for so that they can apply policy, but that policy can be negative as well as positive," said Rina Wolf, vice president commercialization strategies, consulting and industry affairs, with Xifin.
For many labs, PLA codes have been used to obtain specific, unique identifiers for tests that didn't fit into specific CPT code categories.
"Mayo Clinic has applied for PLA codes for new clinical laboratory tests that are unique to Mayo that do not have existing specific CPT codes," said Joseph Yao, director of Mayo's hepatitis/HIV laboratory and chair of the Logical Observation Identifier Names and Codes working group, and Cheryl James, Mayo coding and billing compliance analyst, in an email. "The PLA codes will identify the testing. Otherwise, one would have to use an unlisted CPT code (such as CPT 81479: unlisted molecular pathology procedure) for coding."
Mayo Clinic, which has received nearly two dozen CPT codes, is one of the organizations that has been one of the most prolific users of the new codes. The majority of Mayo's tests have been in the areas of genetics and pharmacogenetics, according to Yao and James.
PLA codes, like other CPT codes, do no guarantee insurance coverage, Wolf noted. Like other billing codes, PLA codes must meet Medicare or commercial payors' coverage criteria.
For test makers that have already obtained favorable coverage decisions, having a unique billing code, like a PLA, has the advantage of making a test easy to spot for payors that may be already inclined to pay for it, she said.
"If you have a favorable coverage policy, then having a specific PLA code can help what you are doing be identified and get paid in a favorable way," Wolf said.
That visibility can be particularly advantageous to laboratories or manufacturers that offer a test exclusively, and have a more control in negotiating coverage for their tests, according to Paul Radensky, partner in the law firm McDermott Will & Emery.
"As a single laboratory, I'm going to negotiate with every payor to cover my test. I'm having individual discussions," he said. "If you plan to negotiate and get rates established uniquely for yourself, it's the perfect mechanism."
Through obtaining a PLA code, a testmaker can also seek a better reimbursement rate for a specific test than the CPT code rate already established, Radensky suggested.
"If you develop a gene panel for cancer, and you are perfectly happy with the current CPT code and rates for cancer panels, you may not want to distinguish yours," he said. "You may think, I'm fine with that payment rate. That would be the calculus compared to if you have something as a single laboratory test that you are really promoting individually on the commercial side."
But test manufacturers that have not yet secured favorable coverage determinations could suffer if their tests become easily identifiable prematurely, experts said.
"The greatest impact of having a PLA code too soon in your overall commercial pathway is that you are essentially making your test uniquely identifiable to the payors. So if payors are getting claims or bills with a PLA code, it is easy to tag them as investigational or not supported by enough evidence," said Shivang Doshi, director, with consulting firm Boston Healthcare. This, in turn, could lead to unfavorable coverage determinations, he said.
For that reason, most experts advise test makers to line up coverage prior to seeking a PLA code.
"I would be concerned about applying for and utilizing a PLA code if I didn't have a favorable coverage policy with a payor, although one exception to that would be if you are trying to demonstrate widespread adoption," Xifin's Wolf said. "Using a PLA code makes it much easier for a payor to track how many times they are seeing claims for that particular test, and as adoption grows, that enhances the chance that you may get coverage."
A streamlined process

Part of the temptation for using PLA codes is that they can be obtained through a much quicker and easier process than traditional category 1 or category 3 CPT codes. PLA codes are approved by the AMA four times a year, while the committee that approves traditional CPT codes only meets annually, noted Doshi.
"For a Category 1 code the manufacturer may have to wait up to 18 months to get a new code, but in this case they can get a new code within four months," Doshi said.
By creating a faster process, the AMA sought to better serve laboratories looking to take tests to market, according Radensky.
"The traditional CPT processes — the category 1 process, the category 3 process — those were not optimal from a timing standpoint to address the needs of the laboratories," he said.
In addition, unlike with the other CPT codes, to obtain a PLA code, applicants are only required to demonstrate that the test is commercially available in the US for use on humans, and that the manufacturer that is applying for the code is the company that will offer it, Doshi noted.
"Those are really the only requirements, so it opens up coding opportunities for a lot of test innovators who may have to wait a long time to collect the utilization data, adoption, and then evidence to apply for a category 1 molecular pathology code," Doshi said.
The more limited requirements of PLA codes are intended to avoid duplication of efforts for makers of advanced tests who may have to submit more extensive technology assessment documentation to payors than they had to submit for category 1 CPT codes, Radensky suggested. But the reduced requirements for CPT codes may also make payors more cautious about approving them, he said.
"There is some sense from the payors that [a test with a category 1 CPT code] has been vetted, at least at some level, whereas with PLA codes, it hasn't been vetted at all," he said.
Insurers reveal little about their policies concerning evaluating PLA codes in relation to payment and coverage determinations. A UnitedHealthcare spokeswoman said only that the codes provide transparency, and that the insurer reviews them carefully.
A spokeswoman for National Government Services said that the Medicare administrative contractor has a draft local coverage determination related to PLA codes that is still being vetted by CMS. Currently, National Government Services is following CMS guidance related to the codes.
At Mayo, the shorter time frame and simpler requirements have not been the primary motivations for obtaining PLA codes; rather the institution has sought the PLA codes because there was not a specific CPT code that applied, according to Yao and James.
"The shorter time frame of the PLA code review and approval process is an advantage, but this advantage should not be the main factor in determining whether a performing lab should apply for a PLA code," they wrote.
Overall, PLA codes have proved to be relatively popular among testmakers. There were about 100 codes before the CMS public meeting this year, and the majority of them were PLA codes, Radensky said.
"I'm really impressed by how many companies have stepped forward to request them," said Xifin's Wolf.