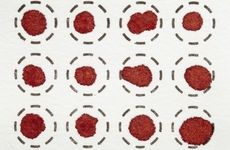 NEW YORK – With test volumes plummeting due to the SARS-CoV-2 pandemic, remote sampling approaches could allow labs to reach patients who are postponing routine medical care during the outbreak.
The lab industry has long been interested in remote sampling tools like dried blood spots due to their potential convenience and cost advantages. The ongoing COVID-19 crisis could drive further interest and adoption of such techniques, some industry observers suggested.
"Labs that are able to quickly adapt to allowing patients to get testing remotely are going to be much better equipped to handle [the pandemic]," said Kyle Fetter, executive vice president and general manager of diagnostic services at revenue cycle management and lab informatics firm Xifin.
Already labs have seen a significant impact from the outbreak. For instance, Quest Diagnostics said that during the last two weeks of March the company's test volumes, inclusive of COVID-19 tests, declined by more than 40 percent. This week, the company announced a series of moves it was making in response to the decline in test volumes, including furloughing employees, cutting board and executive pay, and suspending 401(k) matching.
Meanwhile, Mark Birenbaum, administrator at the National Independent Laboratory Association (NILA), said earlier this month that member labs were reporting drops in testing volume of between 40 percent and 90 percent.
The pressures impacting lab testing have also affected physicians offices, as patients are putting off routine visits. This has led to expanded use of telemedicine with, for instance, the US Centers for Medicare and Medicaid Services last month broadening the range of telemedicine services it reimburses to help expand access to this form of healthcare.
Fetter suggested that remote sampling could allow doctors seeing patients via telemedicine to order labs for those patients that might otherwise go unperformed due to the pandemic.
Implementing this sort of sampling will take time, he noted, adding that the industry was just beginning to consider the details involved, but he said that he has begun to see labs being "very innovative in how they find ways… to get specimens safely while respecting social distancing guidelines and getting that [test] information where it needs to go."
Fetter said that depending on how long it lasts, the pandemic could also shift some oncology testing toward the liquid biopsy space as blood samples can be collected more easily than conventional biopsies. According to Xifin's data, genetic tumor testing to determine patient cancer therapy has dropped around 30 percent to 35 percent since the start of the outbreak in the US, indicating that even these patients are reluctant to undergo what would typically be considered urgently needed testing.
Fetter said that it was too soon to determine if there has been an increase in liquid biopsy testing and whether the COVID-19 pandemic is the reason for it, but he said that "we have heard anecdotally, because we work closely with the oncology community, that that is a much more attractive option than it might have been in the past."
"We are looking at all kinds of different options," said David Dexter, CEO of Tempe, Arizona-based Sonora Quest Laboratories, a joint venture between Quest Diagnostics and Banner Health.
"I think that one of the things you are seeing with this particular crisis is … some transformative things occurring around telemedicine," he said. One approach Sonora Quest is taking is the use of concierge phlebotomy.
"With patients who are concerned about going into a patient service center because there may be a number of other patients there, we are sending [phlebotomists] directly into the home" to draw blood, he said.
Dried blood spots and other microsampling techniques that can use finger pricks could also allow patients to collect samples at home for testing. Or tests typically done in blood could be moved to swab-based samples that patients could take themselves.
"There are going to be a number of different solutions that come to the fore here," Dexter said, noting that Sonora Health was looking into a variety of potential approaches.
Fetter added that Xifin has seen "some of our [lab] customers validate testing using swabs that might have been done using blood before, which then [patients] could do without having to be in the doctor's office. You are seeing people try to adapt pretty quickly."
Among the major reference labs in the US, Jon Cohen, executive chairman at Opko Health's BioReference Laboratories said that his company was "looking to the FDA for guidance on remote sampling," but that "at this time we will remain focused on test collection by a medical professional."
Pattie Kushner, a spokesperson for Laboratory Corporation of America, said that the company was "evaluating all options to scale and expand the range of testing as needed," but that it was "not ready to announce any new or additional types of tests."
LabCorp is perhaps best positioned among large national labs to offer remote sampling given its Pixel by LabCorp product, through which it offers several home collection tests including a lipid panel and an assay for assessing diabetes risk. Launched in 2018, the service uses Boston Microfluidics' Neotainer, which allows patients to collect their own blood samples by sticking a finger and depositing several drops of blood in the container, which can then be sealed and mailed to the lab.
While according to LabCorp the Pixel tests are for wellness testing only and not meant to replace traditional lab testing ordered through a patient's doctor, the product line indicates the lab has the ability to run some common tests using remote sampling.
Quest Diagnostics declined to comment on any efforts they are pursuing in this area, but it also offers remote sampling-based tests for wellness screening purposes. The company's Qcard Dried Blood Spot sampling approach lets users take a fingerstick blood sample in their home and mail it to the lab for testing. The method can be used for Quest's standard heart and diabetes panels as well as hemoglobin A1c, cotinine, thyroid stimulating hormone (TSH), prostate specific antigen (PSA), and gamma glutamyl transferase (GGT) testing.
Micro-sampling approaches like dried blood spots have been used for decades as a sample collection method for newborn screening and seen their popularity grow in clinical trial and drug screening work where they offer improved convenience and cost savings compared to conventional blood samples.
These advantages have also drawn the attention of clinical labs, for which shipping of patient samples is a considerable expense. Additionally, as the insurance industry moves away from exclusive relationships with labs, they are increasingly competing on things like patient convenience, where easier sampling could prove a boon.
Tim Schlabach, director of sales and marketing for remote sampling firm Novilytic, suggested, though, that the investments that national labs like Quest and LabCorp have made in the logistics of collecting and shipping blood samples could make them reluctant to move in the remote sampling direction.
"Those guys have spent millions and millions of dollars moving tubes of blood around the world and through labs and IDing them and validating them," he said. "Do you know the investment they would have to walk away from to do large scale testing in a different mode? It would be very substantial."
Given this, Schlabach said he believed smaller labs without as much investment sunk into collection centers and shipping infrastructure would lead the way on remote sampling.
In the UK, Nottingham Children's Hospital is using remote sampling to monitor pediatric kidney transplant patients to assess their blood creatinine levels and levels of the immunosuppressant tacrolimus, which is used following organ transplants to lower risk of rejection.
The hospital is using the Mitra microsampling device sold by Torrance, California-based Neoteryx. While the creatinine/tacrolimus test was developed prior to the COVID-19 outbreak, it has become an even more important option for patients since the onset of the pandemic given that these patients are at heightened risk of infection, said James Rudge, technical director at Neoteryx.
"They are a category of patient who really need to stay indoors and not have contact and not go to the hospital unless they absolutely have to because of the risk of getting [COVID-19]," he said.
Rudge said Neoteryx was in discussions with several transplant centers in Europe about offering remote sampling like that done out of Nottingham Children's.
Both Novilytic and Neoteryx are  looking to use their devices as part of SARS-CoV-2 testing efforts. Researchers from the National Institutes of Health are using Neoteryx's Mitra system for at-home collection of blood samples that will then be tested for anti-SARS-Cov-2 antibodies as part of a study that aims to test 10,000 healthy adults across the US to help establish the spread and prevalence of the disease.
Schlabach said that Novilytic hoped to find a diagnostic partner interested in pursuing a fingerstick-based serology test for the virus. He noted that the SARS-Cov-2 serology test launched recently by BioMedomics and Becton Dickinson is designed to work with fingerstick devices like BD's Microtainer lancet.
"I think the antibody test from [BD] is really going to be a boost to microsampling and could help a lot of little companies like ourselves break into something that was hard to get a foothold in before," he said. "The world of blood collection hasn't changed in decades. But certainly you can't do social distancing in a blood collection center. They present something of a threat both to the people who work there and the people who go there for collection. So, this might be an opportunity."