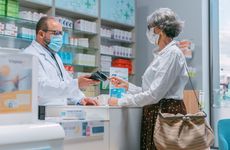 NEW YORK – As the COVID-19 pandemic accelerates the shift of diagnostic testing to settings outside traditional clinical labs, pharmacies could see an expanded role.
According to figures compiled by Michael Klepser, a professor of pharmacy at Ferris State College of Pharmacy, between 2019 and 2020, the number of US pharmacies certified to offer CLIA-waived testing grew 28 percent, from 12,157 locations to 15,671. That growth is likely to continue, Klepser said, noting that the pandemic has made consumers, medical professionals, and test vendors increasingly aware of the availability and utility of pharmacy-based testing.
Pharmacy point-of-care testing is distinct from other retail testing models like retail clinics such as CVS' MinuteClinic, which offers a relatively wide range of healthcare services (typically provided by a physician assistant or nurse practitioner), or collaborations between retailers and reference labs like Quest Diagnostics or Laboratory Corporation of America, where the retailers essentially serve as draw centers for these labs. Pharmacy testing is done within pharmacies themselves, which are allowed to offer CLIA-waived tests provided they are registered as CLIA-waved laboratories.
Even before the pandemic, pharmacy-based testing was growing, driven by the rise of point-of-care testing technologies and changes in state regulations and pharmacist education. In 2015, roughly 10,000 pharmacies were registered to perform CLIA-waived testing. By 2020, that figure rose 45 percent to 15,671, making pharmacies the setting that has seen the most rapid growth over the last five years in the number of facilities offering CLIA-waived testing, and the second largest setting overall for CLIA-waived testing behind doctor's offices.
To date, the bulk of pharmacy testing has focused on infectious disease, a trend that has continued throughout the pandemic as pharmacies have become key locations for COVID-19 testing. Pre-pandemic, influenza and strep testing were the most common offerings, followed by HIV and hepatitis C.
Klepser said, however, that he believes there is an opportunity for pharmacies to move into new areas like conventional clinical chemistry panels. He said that how quickly and the extent to which pharmacies expand beyond their traditional focus on infectious disease testing will be determined by several factors, foremost among them state regulations and insurer reimbursement policies.
As Klepser and colleagues noted in a paper published last year in Research in Social and Administrative Pharmacy, while pharmacy-based COVID-19 testing is currently regulated by guidance from the US Department of Health and Human Services, pharmacy testing is generally regulated at the state level. The authors cited the experience of Nevada as an example of how state regulations can influence testing in drugstores. In 2015, no Nevada pharmacies held a CLIA-waiver, but in 2017 the state passed legislation allowing pharmacy-based testing. The result — as of 2020, around 11 percent of the state's pharmacies have CLIA-waivers.
While every state's particular circumstance is different, Klepser said that broadly speaking, state regulations are moving toward expanding the roles of pharmacies in clinical testing. In 2020, Florida began letting pharmacists test and treat conditions like the flu and strep throat without requiring they have a collaborative practice agreement with a physician. Idaho, Vermont, and Kentucky have all in recent years cleared the way for pharmacists to prescribe medication based on the results of certain CLIA-waived tests.
Securing reimbursement for pharmacy-based tests will also be key to growing uptake and expanding the range of tests offered out of pharmacies.
"I'm not going to walk into a pharmacy and say that I'm willing to drop $100 to get a test done when I could go to my doctor's office and get it for $15 or $30," Klepser said. "But if the insurance company will pay for some of these tests, that really opens the market for a variety of things — not only PCR-based tests but also doing other types of tests. You put a serum chemistry analyzer in a pharmacy and the pharmacist can do renal function, hepatic function, serum chemistries to help direct patient care and share data with prescribers."
He cited Blue Cross of Idaho's recent move to cover several infectious disease tests provided by pharmacies located in grocery stores Albertsons or Safeway as an example of the direction that proponents of pharmacy-based testing would like payors to move in.
"The pharmacists, for something like influenza or strep [throat], can run these tests, provide care for the patient, and bill Blue Cross, which is kind of unique," he said, adding that a key part of enabling this was the test manufacturers getting National Drug Codes, or NDCs, for their tests.
NDCs for pharmacies are analogous to CPT codes in the medical world and allow pharmacies to bill insurance through prescription drug plans, Klepser said. "Having the tests have NDCs was a huge step forward."
He said that while the Blue Cross of Idaho example is the only example of this that he is aware of, "I think that there is a growing awareness that these types of services are here and are not going away, and so with that I think there is an increased awareness that there is a need to figure out how to pay for these."
There is also the question of what kind of testing pharmacy business models will best support. For instance, POC tests for strep throat might cost $4 each, Klepser said. "I can buy 25 of those and not break the bank and have them on hand to test patients, and if I have a collaborative practice agreement in my state, I may be able to dispense an antibiotic."
Instrument-based infectious disease platforms may require an upfront investment of several thousand dollars or more however, and chemistry analyzers may be even more expensive. Additionally, pharmacies will need to consider the time and expense involved in training staff on these more complicated systems, as well as things like waste disposal and management.
"There are a variety of things that have to be thought through beyond just buying a packet of tests and starting swabbing," Klepser said.
The COVID-19 pandemic has helped pharmacies build out their testing infrastructures to an extent, though, he said. "Most pharmacies now have the infrastructure to support some type of point-of-care testing. I'm very hopeful that once we can take our eyes from being solely on COVID and think about other things that you will see a lot of expansion in testing."
Lâle White, executive chair and CEO of San Diego-based lab consulting and revenue management firm Xifin, foresees "a big expansion" of pharmacy-based testing.
In December, Xifin acquired pharmacy informatics provider OmniSYS. White said that she expects the continuing growth of point-of-care testing will lead to more pharmacy-based testing and that the acquisition of OmniSYS will help Xifin access this market.
She said that the acquisition provides Xifin with access to an increasingly important source of patient test data that combines data from traditional lab-based testing with data from the growing pharmacy testing space, making for more comprehensive and useful patient lab records.
OmniSYS serves about 30,000 retail pharmacies, which is roughly half of the roughly 65,000 pharmacies in the US, White noted. "They have a really big footprint in pharmacies, including four of the top five chains, and I think that presents an excellent opportunity for growth, for some kind of partnership between diagnostics and retail pharmacy in our industry," White said.