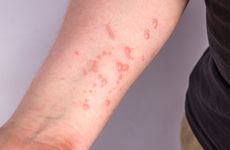 This story has been updated to include comments from the Association of Public Health Laboratories.
NEW YORK – With the number of monkeypox cases in the US and globally continuing to grow, academic and commercial labs are developing or acquiring tests for the disease.
And while the move by these labs to establish testing capacity appears at this point largely precautionary, some laboratory heads suggested that the response thus far suggests the government and lab industry have taken lessons from failure around testing early in the COVID-19 pandemic.
The monkeypox outbreak "seems to be being managed in a much more organized and engaged way compared to some of what we experienced early with COVID-19," said Nathan Ledeboer, professor of pathology and medical director of microbiology at the Medical College of Wisconsin.
He noted that the US Food and Drug Administration has reached out to laboratory and diagnostics organizations like the Association for Molecular Pathology and the Association of American Medical Colleges (AAMC) as well as reference and academic labs to discuss expanding monkeypox testing capacity.
"I've been on several calls related to monkeypox, and I can see that we have definitely learned a lot of important lessons from SARS-CoV-2, and it is nice to see that we are engaging with important stakeholders earlier and considering things like, do we need to be vaccinating certain employees to protect them," he said. "It's nice to see that we are taking a more proactive approach as a result of some of these lessons that we've learned."
"I definitely feel like there is a much more organized conversation around [monkeypox] testing," said Christina Wojewoda, a pathologist at the University of Vermont Medical Center and chair of the College of American Pathologists' Microbiology Committee.
She said that she has been on two recent conference calls about monkeypox testing, one hosted by the AAMC at the request of the White House and meant to bring together academic labs to discuss potential barriers to ramping up testing and another hosted by the Association of Pathology Chairs to discuss potential barriers to testing and produce feedback on the issue to the US Centers for Disease Control and Prevention.
On Tuesday, the US Department of Health and Human Services announced that it had begun through the CDC to ship monkeypox tests to five commercial laboratories — Aegis Sciences, Laboratory Corporation of America, Quest Diagnostics, Sonic Healthcare, and Mayo Clinic Laboratories. According to HHS, these labs will begin offering monkeypox testing in early July and will ramp up their testing capacity throughout the month.
To date, testing for monkeypox in the US has been handled by the CDC and public health Laboratory Response Network, which currently features 67 labs in 48 states that can perform monkeypox testing and has a total capacity of roughly 8,000 monkeypox tests per week. As of June 21, the US has seen 142 confirmed monkeypox cases.
HHS added that the FDA is working with the CDC to increase production of the CDC's FDA-cleared monkeypox test. The CDC has also published its test protocol, which labs can use to offer monkeypox testing.
"We welcome the opportunity to be part of the industry's coordinated response to the monkeypox outreach," said Labcorp spokesperson Christopher Allman-Bradshaw.
Ledeboer said that he believed the decision by HHS to supply testing to commercial labs was more a precautionary move than an indication that testing needs were currently not being met by the CDC and LRN.
He said that based on briefings he has attended, "the administration wants to build testing capacity to prevent monkeypox from becoming endemic in the US."
"Obviously one of the lessons that COVID taught us is that when you have an emerging pathogen, the incidence can increase pretty significantly, and that is one of the reasons we are seeing a high level of interest in expanding testing capacity," Ledeboer said.
Wojewoda likewise said that she understood the move to be "more precautionary," adding that "the vast majority of LRN testing capacity is not being used."
She noted, though, that "there is some concern that because the country is not testing a ton of people, we might be missing cases."
Robert Boorstein, medical director of Brooklyn-based Lenco Diagnostic Laboratory, said that his lab is "following the situation and familiarizing ourselves with possible testing platforms and reagent availability," but added that "at this point, we have not seen local demand for testing and public health labs appear to be able to handle current testing volumes."
Ledeboer said that his lab has not yet decided to offer a monkeypox test but that it is taking steps so that it will be able to bring a test online relatively quickly if needed.
"From a capital perspective, because we did build so much capacity for COVID, we do have the instrumentation and capabilities to be able to bring testing up fairly quickly," he said, adding that the lab has ordered primers for and requested control material for developing a test.
"Our plan is to probably validate a test so that we can be prepared for utilization," he said.
Ledeboer said that in terms of test development, the biggest obstacle currently is getting access to control material for validating assays.
This was also a major challenge early in the COVID-19 pandemic. Ledeboer said that government, academia, and industry appear to be more on top of this problem this time around.
"Some of the high pathogenicity organism labs are starting to produce nucleic acid that is available to clinical labs for use in validation studies, and we've also seen several commercial control preparation companies start to really look at this question and make material available in a very rapid fashion," he said. "That's very different from COVID, where we waited months to be able to get access to synthetic control material."
Eva King, chief program officer at the Association of Public Health Laboratories, noted that during the early weeks of the outbreak there was among public health labs "real concern about inadequate supply of reagents" for testing. She added, though, that this "has been somewhat alleviated by CDC making those reagents available to public health labs directly" through the International Reagent Resource, a repository established by the CDC to provide registered labs around the world with reagents for studying and detecting emerging pathogens.
"As testing expands to other types of laboratories, our expectation is that HHS will be prepared to address any supply chain needs, thus ensuring that testing supplies are available for all laboratories performing orthopox testing," King said.