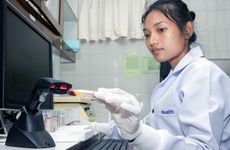 NEW YORK (360Dx) – It has been more than 25 years since the Centers for Medicare & Medicaid Services updated the Clinical Laboratory Improvement Amendments regulations, but the vast majority of the more than 8,000 comments the agency has received on how to update the rules focus on a personnel regulation implemented less than two years ago.
CMS published a request for information in January seeking public comments related to CLIA personnel regulations, proficiency testing referrals, histocompatibility requirements, and fees. With minor exceptions, CLIA rules haven't been modified since 1992, the agency said.
Among the personnel issues for which CMS is seeking comment, is the question whether bachelor's degrees in nursing are equivalent to bachelor's degrees in biology for satisfying CLIA educational requirements for moderate- and high-complexity testing. CMS announced in a memo in April 2016 that it now considers the two degrees as equivalent. The current RFI seeks comment on whether CLIA rules should be formally modified to reflect that policy.
Industry groups representing lab personnel have been strongly opposed CMS' equivalent treatment of nursing degrees since it was first announced.
"There has been no issue that has animated the clinical laboratory industry in as much of a way as this has," said Jim Flanigan, executive vice president of the American Society for Clinical Laboratory Science.
Several groups, including ASCLS, American Medical Technologists, American Society for Clinical Pathologists, and the National Independent Laboratory Association furnished curriculum comparisons between nursing and biology bachelor degree programs in their CLIA RFI comment letters.
"When you look at the coursework for a baccalaureate degree in nursing, it has very little in the way of laboratory coursework," said Mark Birenbaum, NILA administrator. "Most of the laboratories feel that this is not a degree that really qualifies you to do high-complexity testing, which includes mass spectrometry, liquid chromatography, next-generation sequencing, and all these very advanced types of tests. It doesn't seem like a nurse would have the basic training or coursework to do that or even more routine types of testing."
Most of the comment letters sent to CMS were from individuals, and Flanigan said that some groups, including ASCLS, encouraged grass roots participation from members who oppose the degree equivalency.
"Our position is if you can't find somebody qualified to perform those duties, you should not be performing those tasks because you are putting patients at risk," Flanigan said.
Even while opposing the equivalent treatment of nursing degrees, however, several of the groups noted that nurses could perform laboratory testing if they completed additional coursework or laboratory training that would give them lab-specific skills.
"We are saying that CMS shouldn't rely solely on the title of the degree. There has to be adequate didactic and clinical training to perform high complexity testing," said Michael McCarty, legal and legislative counsel to AMT.
Additional lab-specific coursework requirements could be a path to laboratory jobs for personnel with other degrees outside of nursing, as well, McCarty noted. CMS' RFI also requested comment related to requirements for personnel with physical science degrees, which could include degrees such as astronomy, physics, and earth sciences, as well as "non-traditional" degrees. AMT's letter suggested requiring at least 35 semester hours in biological science, chemistry, and mathematics.
Comments to CMS on personnel training requirements varied somewhat related to what level of testing people with different degrees might perform. The American Hospital Association suggested in its comment letter that CMS should approve a bachelor's degree in nursing as a separate qualifying degree to meet CLIA requirements for specifically point-of-care testing in hospitals and health systems, subject to CLIA competency testing requirements. AHA noted that expanding degree requirements of people who perform lab testing could address workforce shortage issues, particularly in rural areas. The AHA letter suggested that the ability to perform point-of-care lab testing is increasingly essential for nurses as advances in lab medicine have expanded point-of-care testing in hospitals and health systems, and nurses commonly perform waived or moderate-complexity tests at patients' bedside.
Neither Laboratory Corporation of America nor Quest Diagnostics submitted comments to the CLIA RFI, but both said they supported the American Clinical Laboratory Association's comments. ACLA recommended that a "bachelor's degree in nursing, in addition to experience and training, be considered a qualifying degree to meet the CLIA requirements for moderate complexity testing personnel only."
Other Issues
Several organizations submitted comments related to the use of technology that has been introduced since CLIA rules were last revised. ACLA suggested introducing regulations related to further facilitating the use of remote digital pathology, which the association said "was just in its infancy" when CMS last revised CLIA regulations.
"ACLA believes the CLIA regulations should be amended so that pathologists and laboratory professionals are permitted to read digital slides and images and interpret data in locations other than the CLIA-certified laboratory, without the need for a separate CLIA certificate for each location where the reading and interpretation are performed" the association's letter stated.
ASCLS' Flanigan noted that CMS currently allows a single person to fill the role of laboratory director at up to five locations, and suggested technology could enable more jobs to be managed over multiple laboratories. ASCLS requested in its comment letter that wording suggesting that individuals need to be physically present to serve their roles should be removed.
"Given the way that technology works today with the ability to telepresence, or to be able to access the flow of data, there is no reason why we couldn't extend that same sort of thing to other key positions," he said.
ARUP Laboratories recommended in its letter that electronic signatures should be permitted for proficiency testing attestations to increase efficiency.
The CLIA RFI also requested comment related to using alternate sanctions for proficiency testing referral for CLIA-waived labs. NILA's Birenbaum noted that CLIA-waived labs generally do not have to perform proficiency testing. A bigger issue than how to sanction the few CLIA-waived labs that might do proficiency testing, is that an update of the list of regulated analytes requiring proficiency testing, or PT, is long overdue, Birenbaum said.
"The issue with PT is that the number of tests that have been regulated for CLIA purposes hasn't been updated since 1992. Only minor changes have been made and it needs a major overhaul," he said. "Many more of the tests need to be included under PT and that's not being done. As such, fewer and fewer tests are subject to PT even for labs that do high complexity testing."
CMS is also looking to update histocompatibility regulations for transplantation to reflect current practices. Several organizations provided recommendations for the use of virtual crossmatching in determining compatibility between donor and recipient. The College of American Pathologists, for example, recommended that CMS provide a definition of virtual crossmatching, and adopt virtual crossmatching recommendations developed by the Centers for Disease Control and Prevention Virtual Crossmatch Workgroup Report.
Several organizations weighed in on CMS' request for comment related to raising CLIA fees. Pointing out that CMS is potentially requesting an increase in CLIA fees at the same time that the agency is implementing a sweeping reduction in Medicare reimbursements for lab tests, ACLA requested that CLIA "provide a full accounting of all receipts and expenditures related to the CLIA program."
NILA had already requested a financial report of the CLIA program and was denied, Birenbaum said. Last month the group filed a Freedom of Information Act (FOIA) request seeking information on CLIA program finances.
"They are talking about wanting to raise fees, so the obvious question is, are you making or losing money." Birenbaum said.
NILA noted in its comment letter that it has not yet received a reply to the FOIA request, and recommended that no action be taken related to increasing CLIA fees until an audit of the program is made public.
The CLIA RFI comment period closed March 12. CMS noted that it will not respond to comments individually but will address comments in aggregate in the preamble to any subsequent document it produces after reviewing the comments.