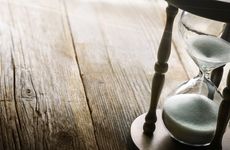 NEW YORK – The Centers for Medicare & Medicaid Services proposal to alter its 14-day rule has laboratories worried that key exemptions gained through a 2018 revision of the rule may be in danger.
Debate over the CMS proposal has also highlighted a divide on this issue between smaller molecular pathology outfits and large reference labs, with the former generally advocating for the rule to remain unchanged and the latter advocating for the addition of a provision they believe could reduce some administrative burdens associated with the rule.
The 14-day rule, also known as the Date of Service (DOS) Regulation, is intended to make sure hospitals are paid for services, including labs tests, provided to patients during a hospital stay. The rule was first implemented in 2007 and dictates that molecular diagnostic companies can bill CMS for tests only when they are ordered at least 14 days after the patient has been discharged. Tests ordered before 14 days after discharge must be billed to CMS by the hospital, which the performing lab then must bill for payment.
Critics of the regulation argued that it led hospitals, which didn't want to deal with billing for tests they were not performing, to push test orders to outside the 14-day window, leading to delays in potentially useful testing. Additionally, the rule meant labs had to bill hospitals for payment instead of billing CMS directly, adding another layer of administrative complexity.
Patient groups also cautioned that the rule was negatively impacting patient care by, for instance, delaying genetic testing that could guide therapy.
In response to these critiques, CMS changed the regulation in 2018 to create exemptions for Advanced Diagnostic Laboratory Tests (ADLTs) and molecular pathology tests that are not included in bundled payments to hospitals. In the case of exempt tests, performing laboratories must bill CMS directly, removing any responsibilities for billing from the hospital.
This move was applauded by many of the critics of the original DOS rules and, according to an analysis commissioned by the precision medicine advocacy group Coalition for 21st Century (C21), has improved access to molecular pathology assays and ADLTs. Conducted by healthcare consulting firm the Moran Company, the analysis found that the proportion of molecular test claims with a DOS within the 14-day window rose by 15 percent after the exemptions were put in place, while the proportion filed outside that window declined by 2 percent.
However, the changes have also led to new administrative challenges for some industry stakeholders, notably hospitals, who for exempt tests now need to provide performing laboratories with additional details on things like patient hospital outpatient status and demographics and insurance information. To accommodate these concerns, CMS has exercised enforcement discretion with regard to the DOS test exemptions since establishing them, meaning that though, according to the regulations, exempt tests must be billed for by the performing laboratory, in practice, hospitals have been allowed to continue billing for them.
In July, CMS proposed three new revisions to the DOS rules to address the stakeholder administrative challenges that have prevented it from enforcing the 2018 rule change.
One of the three revisions would exclude blood banks and blood centers from the DOS exemption, which would address concerns some have raised that many of these facilities do not have resources or systems in place to bill CMS directly. This proposal has been largely uncontroversial and is supported by most, if not all, major lab industry organizations.
The other two proposals, however, have prompted concern among labs. The first of these proposals calls for ordering physicians to "determine whether the results of a molecular pathology test or ADLT are or are not intended to guide treatment during a hospital outpatient encounter." If the ordering doctor determines they are not, then, according to the CMS document, the test would be considered exempt, "and the performing laboratory would be required to bill" for it.
The other controversial CMS proposal calls for limiting exempt tests to include only formally designated ADLTs, of which there are currently only five.
Lab groups have been broadly united in their opposition to these two proposals, arguing that they could place additional burdens on doctors and negatively impact patient care by eliminating the exemption for non-ADTL molecular pathology assays.
For instance, in a comment submitted to CMS that was broadly representative of the industry's response, C21 said that the plan to have doctors determine whether a test should be exempt "does not reflect the reality of clinical practice, is inconsistent with other CMS [outpatient prospective payment system] payment policy, administratively unworkable, and places physicians in an untenable decision-making position."
Regarding the proposal to restrict exemptions to ADLTs, the organization noted that this could restrict access to "many innovative precision diagnostic tests" that don't fit the guidelines for ADLTs and further add to administrative burdens as tests either gain or lose ADLT status.
The Personalized Medicine Coalition (PMC) echoed the C21 comments, noting in its own comment letter that it "opposed changes to the laboratory DOS policy that limit direct billing by performing laboratories to only ADLTs as well as those that would add a requirement for physician certification of future use of a test's result."
Generally speaking, labs specializing in ADLTs and molecular pathology would be happy to keep the 2018 exemptions in place and leave things at that, said Charles Mathews, a principal at consulting firm ClearView Healthcare Partners.
Large reference labs, on the other hand, are pushing for further changes to the DOS policy to ease what Mathews suggested are administrative complexities created by the exemptions.
These complexities, he said, stem from the fact that these national reference labs have arrangements with a number of hospitals through which they essentially provide the hospitals' lab services, with the hospitals then billing payors for the tests performed. The 2018 DOS changes complicated such arrangements by dictating that performing labs, not hospitals, must bill for ADLTs and molecular pathology assays.
CMS' enforcement discretion has allowed hospitals to continue to bill for these tests, and in a recent comment on the proposed DOS revisions, the American Clinical Laboratory Association (ACLA) essentially asked the agency to make this enforcement discretion permanent.
Like C21 and PMC, ACLA in its comment letter opposed the restriction of the DOS exemptions to ADLTs and the notion of having doctors determine whether or not a test should be exempt. However, the organization also advocated for adding a provision to the regulation that would allow hospitals to bill for exempt tests provided the hospital and providing lab have an agreement in place stipulating that the hospital will do the billing.
"This is the best of both worlds, because it provides labs the flexibility to bill separately if they want to, but it doesn't force those that are happy with client billing to switch their billing practices," Mathews said.
"We're seeking a solution that protects patient access to precision medicine, reduces operational burden and works for all stakeholders—from hospitals, to large national and regional reference laboratories, to specialized molecular testing laboratories," said Sharon West, VP of legal and regulatory affairs at ACLA.
Whether other stakeholders will similarly support the ACLA proposal remains to be seen.
Cynthia Bens, PMC's senior vice president, public policy, said that the organization had not been able to vet ACLA's proposal with its membership and so couldn't comment on whether it would be acceptable to its members.
Mathews said that he didn't believe the proposal would run into opposition from molecular and ADLT labs, but he said it was possible CMS would balk at the idea as it could run counter to the agency's aim of achieving better clarity about what services are being provided and paid for.
"The question is whether CMS will feel like [the ACLA proposal] will undercut their policy goals," he said.
The comment period for the proposed regulation change closed on September 27, 2019. The current enforcement discretion policy is in effect until January 2, 2020.