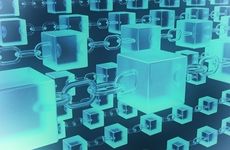 NEW YORK (360Dx) – Roughly a year after its launch, a pilot project exploring the use of blockchain to manage healthcare provider records is paying off.
The effort, which has thus far focused on some 100,000 provider locations across Texas, has produced substantial efficiencies for participating firms, said Jason O'Meara, senior director of architecture at Quest Diagnostics, one of the seven companies comprising the Synaptic Health Alliance, the healthcare industry group leading the project.
The initiative launched last spring, with Quest, Optum, Humana, MultiPlan, and UnitedHealth Group partnering to explore how blockchain might help them better maintain up-to-date healthcare provider records. Since then, insurer Aetna and hospital system Ascension have joined the alliance.
According to O'Meara, these companies are currently using the blockchain system developed through the pilot to manage their Texas provider data and are looking to expand the project to include additional geographies and members.
Maintaining current healthcare provider details like office addresses, specialties, contact information, and whether a doctor is accepting new patients is a seemingly mundane but nonetheless challenging task for insurers and other industry firms. Particularly difficult is keeping track of offices that have closed or doctors who have moved to another location, O'Meara said.
When a provider opens a new office or moves to a new location, they are typically good about notifying insurers and other relevant parties given that getting that information out is important to establishing their business, he said.
On the other hand, "if a provider retires or if a provider chooses to leave a practice and work at a different practice, the administrators of that practice are not very motivated to correct that information."
This creates problems for healthcare plans and their members, O'Meara noted.
"If a member of a health plan tries to reach out to a provider who is no longer there at [a given] location, that causes a lot of dissatisfaction for the member and might ultimately lead to higher out-of-pocket costs if that member seeks care out of network," he said.
Additionally, federal and some state regulations call for penalties for health plans who do not have provider information that is updated frequently enough.
Ensuring up-to-date provider information is a tedious process, however, requiring that payors essentially call on a regular basis every doctor participating in their plans to make sure their data is current. According to figures from Synaptic, the US healthcare industry as a whole spends more than $2.1 billion on this effort annually.
Using blockchain technology, the Synaptic Health Alliance has created a shared, decentralized record of provider data that has allowed the member companies to share the effort of maintaining current records.
In the Texas pilot, the participants found that when one member had a provider listed as active and another had it listed as inactive, it turned out to be inactive in 67 to 88 percent of cases. This allows companies to prioritize their outreach to focus first on providers listed as inactive by another alliance member.
"That is much better than having to make a phone call to every practice," O'Meara said.
The blockchain model could also allow participants to divvy up call responsibility, he said, noting that the alliance is currently working to establish ways to coordinate outreach.
"We want to be able to to coordinate the necessary outreach [so we are] doing it just once amongst all the different alliance members and developing trust among the members so that the others don't need to do that [duplicative] outreach," he said. "Say that, theoretically, there are 2,000 phone calls that have to be made within a two-week period, and we have five organizations doing those phone calls. Instead of everyone doing 2,000, let's have everyone do 400 each. That is literally what we are doing."
O'Meara noted that Quest was in something of a unique position with regard to provider data, with maintaining up-to-date information less of a challenge for the company due to the nature of its business.
"When [a practice] is opening up, the very first day it is in operation, it needs… a diagnostic services provider, so we often will know about a practice opening several weeks in advance of its first day of operations because we have to go in there and set our logistical routes to pick up samples and supply that office with testing supplies," he said. "The flip side is that we are often able to detect when a provider has [left] a location because we stop seeing orders come through from that provider at that location."
"Our business model [involves] very high-touch interactions with these practice locations and the doctors at these practice locations in a very different manner than a health plan might have," he said.
This has made Quest more of a data provider within the current collaboration, O'Meara said, but he added that the alliance is exploring future applications that could provide more value to Quest specifically, though he said no official decisions about potential future applications have been made.
And, while Quest has more visibility into provider status than other alliance members might, it has still seen concrete benefits from the blockchain project.
"In our Texas pilot we had some claims that were aging and were going to be written off because they were missing provider data," O'Meara said. "And we were actually able to go to this blockchain and find the provider data that was missing and put that into our claim and get paid for the work that we did."
He said that the alliance members are currently using the blockchain system to guide their provider outreach in the Texas markets where they piloted the approach and are working to expand the system to other geographies and open it to additional companies.
Adding participants will be important for building the network effects O'Meara said are key to the system's effectiveness. Essentially, the more companies that are maintaining records on the same set of providers, the more useful the blockchain system will be.
This, he said, was the factor that led the alliance to pilot the project in Texas.
"The analytics told us that we had a whole lot of overlap in our collective provider data records in the Texas geography," he said, adding that member overlap would also guide the rollout of the initiative to new locations.
"There are a few additional markets that are readily apparent [targets] based on the organizations participating," he said. "It is our intention to have this be a national solution very quickly, but we will be rolling it out geography by geography."