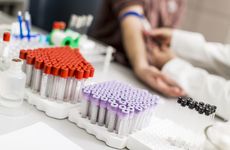 NEW YORK – One year into its move toward clinical laboratory and pathology "rate-alignment," payor Anthem shows little sign of significantly reversing the policy, which has substantially cut reimbursement for labs and pathologists around the country.
Beginning in November 2018, Anthem began introducing new rate schedules that aimed to align reimbursement for testing regardless of what kind of lab performed it. Coupled with additional rate cuts from the insurer, the policy has had a significant impact on clinical labs and pathology outfits, and particularly on hospital facilities, which have traditionally received higher rates than large independent labs.
With around 40 million members, Anthem is the second largest insurer in the US, meaning the cuts have had broad impact on providers across the country. Its move toward rate alignment also has some providers concerned that other insurers may follow suit.
The insurer rolled out the first cuts in Missouri in November of 2018. Ann Lambrix, vice president of client services at pathology consulting firm Vachette Pathology, recalled that when she initially heard about the Missouri cuts from some of the company's hospital clients, she "thought there was an error in the contract."
"It was quite out of the ordinary for hospital-based work to be dropped so low," she said, adding that while she had seen such cuts occur in the independent lab space, hospital facilities have typically been insulated from them.
"It's a benefit for insurance companies for hospital-based providers to be in network with the plans of the hospitals, so there's been more favorable negotiations [for hospital-based labs]," Lambrix said.
When she spoke to an Anthem representative, however, she learned that the insurer was working to align the rates it paid across different facilities.
"Meaning, it doesn't matter where [a patient] goes, it's going to be the same rate," she said. "Independent lab, hospital-based lab, it doesn't matter anymore, it's all going to be the same."
Since then, Anthem has either implemented or announced changes to lab payment rates in more than a dozen states, with, according to a client note published by Vachette in June, many of the new rates representing "a roughly 70 percent drop from previously negotiated reimbursements for many groups."
The move to equalize payment rates across labs will likely present challenges for hospital labs and smaller independent outfits, which typically don't enjoy the efficiencies and volume of large reference labs.
"As a lab that is hospital-based, we have much higher costs than a large corporate laboratory that is just running thousands and thousands of samples," said Kimberly Sanford, president-elect of the American Society for Clinical Pathology, a pathologist, and medical director of Stony Point Laboratory at Virginia Commonwealth University Medical Center.
Sanford said that in her discussions with Anthem, the insurer "has made it clear that in all the markets they service they are trying to make certain that regardless of what [lab] their customers go to, they will have the same pricing structure regardless. Wherever Anthem has a large market share, they are trying to do this."
She said, however, that some of the new test reimbursements aren't economically feasible for hospital-based labs and pathologists. She cited the example of the 88305-26 CPT code, which covers pathologist interpretation of biopsies. It went from a reimbursement level of $66 to $14.43 in Missouri.
Sanford said hospital-based facilities are unable to make money on biopsies at that payment rate. "Anthem, of course, says that there are laboratories that can do it at that rate, but they haven't told us who those laboratories are," she said.
Anthem did not respond to a request for comment.
Vachette's Lambrix, likewise, said it wasn't realistic for hospital-based labs to make money on the new Anthem rates.
"Long term, they can't sustain these cuts," she said. "Anthem is one of the largest insurers in the nation, so if you look at the payor mix of many of these labs, Anthem is a big part of that mix. If I have 20 percent to 30 percent of my patients [insured by] Anthem, I'm seeing a $1 million loss, and that's just not sustainable."
Robert Boorstein, a pathologist and medical director at Brooklyn, New York-based Lenco Diagnostic Laboratory, said that the published Anthem rates were below the levels he generally sees in his market.
"Obviously, if these cuts become the baseline, then anatomic pathology labs will be impacted pretty heavily," he said.
The College of American Pathologists noted in a statement regarding the Anthem cuts that it "is concerned [they] will undermine the viability of pathology practices and hinder access to care for pathology services, particularly in rural communities."
Lambrix said that Anthem has historically been one of the more generous payors when it comes to lab testing and pathology. The recent cuts, though, position it at the stingier end of the spectrum.
While insurers have for years been exerting downward pressure on lab payment rates, "there still has been more of a cushion with hospital-based laboratories," Lambrix said.
Independent labs have seen sharp cuts in reimbursements, but with hospital-based labs, payors – even UnitedHealthcare and Aetna, which Lambrix said have been traditionally tougher negotiators than Anthem – have shown a willingness to be flexible. At times they've even paid a little more than Medicare.
"It's not 150 percent of Medicare, which we probably could have received 10 years ago, but it's better than Medicare," she said. "What Anthem has done is they have come in and [set rates] at 50 percent of Medicare. It's less than Medicaid in some states."
As for why the insurer decided in the last year to move ahead with cuts, Lambrix said she believed they were in part a reaction to the fact that the insurer has in many geographies been slower than other payors in making cuts.
Sanford said there was also speculation within the industry that the cuts were in part a reaction to recent congressional proposals to address surprise medical billing, though she noted that Anthem has not cited this as a reason.
Surprise billing refers to occurrences where patients unknowingly receive care from out-of-network providers and are billed at out-of-network rates as a result. While a number of states have laws in place to deal with this issue, it has received increased national attention as of late, including from federal lawmakers.
One route that legislators have proposed to deal with surprise bills is to have them paid based on the prevailing market rates in an area, which could incentivize insurers to lower those rates in anticipation of such a bill passing.
Sam Terese, president and CEO of Alverno Clinical Laboratories, which manages 33 hospital labs and provided pathology services to thousands of physician offices throughout the Midwest, suggested that the Protecting Access to Medicare Act (PAMA) also provided momentum for moves like Anthem's to align rates across lab types. He noted that the Centers for Medicare & Medicaid Services had moved in this direction by linking Medicare lab reimbursement to private payor rates that it collects using payment data from clinical labs nationwide. This is particularly true given that pricing from large reference labs like Quest Diagnostics and Laboratory Corporation of America have dominated the data used to determine the PAMA rates.
"I think the government has been moving down that path, and it doesn't surprise me that others are kind of following," he said. The challenge, he said, "is going to be around what the rates get set at."
"I think the only way [rate cutting] stops is labs say we are no longer willing to accept that payment, take your business elsewhere," Terese said. "But I don't know that we [as an industry] are there yet. I don't think that we are."
Both Lambrix and Sanford said that Anthem had shown little willingness to negotiate with labs on the new rates, though Lambrix noted that the insurer did revise some of its original cuts upwards, raising the 88305-26 CPT code in Missouri to $34.49, up substantially from the initial cut to $14.43 but still down significantly from the previous rate of $66, and 88 percent of the Medicare rate.
Lambrix said Anthem also revised five other pathology codes upward to 88 percent of the Medicare rate but that all other pathology codes remain at roughly 42 percent of Medicare's rate.
Sanford also noted that the Roanoke, Virginia-based pathology group Dominion Pathology Associates had renegotiated their contract with Anthem after initially leaving the insurer's network upon learning of the new rates. She said she didn't know what changes had been made to the contract to bring them back in-network. Dominion did not respond to a request for comment.
Sanford also cited the case of a pathologist colleague at a Virginia-based practice of around 15 pathologists. That group, who she declined to identify, also managed to negotiate a better fee schedule with Anthem.
"It still wasn't what they wanted," she said, "but it was better than what was initially sent to them."
By and large, though, Anthem has held firm.
"We haven't seen a lot of openness to negotiation," Terese said. "The problem gets to be, do [individual labs and pathologist practices] have enough scale to push [negotiations] forward?"
One possibility for gaining leverage, he suggested, was to have the larger health system being served by the lab push back.
That said, lab testing makes up a small part of a typical health system's budget, which will likely limit how hard a system will negotiate on its behalf, Terese said.
"If the laboratory is going to take a $1 million hit but your overall organization, whether it is your outpatient services, your ERs, freestanding surgeries, is generating several hundred million dollars, are they really going to open up a battle for $1 million worth of lab? Probably not," he said.