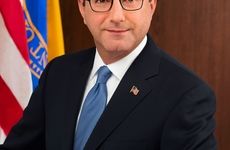 NEW YORK (360Dx) – The American Clinical Laboratory Association filed a brief last week refuting the government's defense, as it continues to seek a summary judgement in its lawsuit over new Medicare pricing for lab tests under the Protecting Access to Medicare Act.
ACLA's latest brief reiterates its arguments for a summary judgment, or ruling without trial, in the lawsuit ACLA v. Azar, by arguing that the US Department of Health and Human Services' exclusion of hospital laboratories from its definition of "applicable laboratory" resulted in lab pricing data that was not truly market based.
The lawsuit, filed last year in US District Court for the District of Columbia, is assigned to US District Court Judge Emmet Sullivan. ACLA first filed a motion seeking summary judgement in the case in February. Last month, HHS Secretary Alex Azar responded to that motion and filed a cross-motion seeking a summary judgement in his favor, as well.
Azar argued that the court lacks subject matter jurisdiction over the lawsuit for three reasons: because the statute "expressly bars any judicial challenge" to the establishment of the payment amounts in the new fee schedule; the suit fails to show that the definition of "applicable laboratory" caused economic injury; and ACLA has not presented a "concrete claim for reimbursement," or exhausted all administrative remedies, as is required for a challenge to a Medicare statute.
Azar also argued the merits of the case, saying that HHS "logically defined 'applicable laboratory,' in part, as any laboratory that actually receives Medicare revenues by billing under its own National Provider Identifier (NPI) number."
ACLA argued that Azar's definition of applicable laboratory is inconsistent, noting that in regulatory proceedings, HHS and the Centers for Medicare & Medicaid Services recognized that "it is important not to prevent private payor rates from being reported for hospital outreach laboratories so that we may have a broader representation of the national laboratory market to use in setting [Clinical Laboratory Fee Schedule, for CLFS] payment amounts."
ACLA also refuted Azar's argument that the court lacks jurisdiction over the case. The argument that Congress barred challenges to the establishment of payment amounts is not applicable because Azar's rule does not establish payment amounts, but instead established "parameters for data collection," according to ACLA's brief. The notice establishing payment amounts was issued 17 months after Azar's final rule, and is not what is being challenged, the brief stated.
The HHS Secretary has also been "far too dismissive" of ACLA's proposals to remedy the way pricing data is collected, including a proposal suggesting that Azar take into account laboratories that bill on certain types of claim forms associated with CLFS and the Physician Fee Schedule, according to the ACLA brief.
The new PAMA Medicare rates for laboratory tests went into effect on Jan. 1. It is not clear when Sullivan will rule on the competing summary judgement motions.