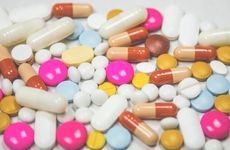 NEW YORK (360Dx) – With trends in drug misuse shifting, Quest Diagnostics is using data mining to help clinicians stay on top of the problem.
Quest annually mines and analyzes data from millions of drug tests performed at its laboratories across the country. Last fall, the company released its annual Health Trends, Drug Misuse in America 2018 report, based on 3.9 million de-identified, aggregated lab tests conducted at the Quest laboratories between 2011 and 2017. The mining exercise, and the resulting annual report, are intended to serve as a guide for the clinicians it serves, and for its own laboratories looking to better prepare to meet drug testing needs.
"One of the reasons we data mine is that we view ourselves as responsible industry stewards and we want to be able to promote responsible ordering for drug testing where it's more risk-relevant for the patient," said Leland McClure, Quest director, medical science liaison, medical affairs.
Mining is critical, McClure said, to identify new trends in drug use that can rise quickly and pose dangerous risks to patients if they are not identified. One recent example is gabapentin, he noted, a drug prescribed to treat seizures and neuropathic pain. In 2017, gabapentin was the 10th most commonly prescribed medication in the US, with 68 million prescriptions dispensed, up from 44 million in 2014, according to the Quest report. More critically, however, among patients in substance abuse disorder treatment settings, gabapentin misuse surged nearly 800 percent. It was the sharpest rise in misuse of any drug class tracked by Quest.
For clinicians, drug testing data is critical because they are often looking for targeted drug testing options tailored toward their patients, according to Jeffrey Gudin, Quest senior medical advisor for prescription drug monitoring and a practicing pain management physician at Englewood Health, in Englewood, New Jersey.
"It's cost versus benefit.Would the best answer be to test for 100 analytes every time we see the patient?" he said. Most clinicians evaluate the risk profile of individual patients in ordering testing, he noted.
The drug testing data is also valuable because of the high rates of drug misuse that it identifies. In 2017, 52 percent of drug monitoring tests performed by Quest showed signs of potential misuse, a number that is consistent with last year.
"The test results that we have is an objective tool," McClure said. "It gives you data that says what is really there, and it's the only tool like it that clinicians have to monitor drug use. A prescription monitoring database tells you what is prescribed, but it doesn't tell you what is actually being used."
That information is critical for physicians making clinical decision, according to Gudin.
"We trust our patients, but our Health Trends report tells us we can't always trust our patients because half the time their samples don't have the drug they are supposed to be taking, or there are additional drugs in there they didn't tell us about," he said.
In clinical practice, when a doctor questions a patient whose drug test shows an additional unprescribed drug, a common explanation is that the patient used drugs from a relative's prescription, Gudin said. But combining prescription medications without informing a physician can be deadly, he noted.
In 2017, 45 percent of patients whose test results showed signs of misuse had evidence they were combining their prescribed drugs with one or more other drug, according to the Quest report. Two common combinations include heroin and fentanyl, and opioids and benzodiazepines, according to the report. Among specimens that tested positive for heroin — which while commonly is used recreationally but can also be prescribed as a pain therapeutic — that were also tested for fentanyl, 83 percent were positive for both drugs.
With opioids, 1 in 5 test results indicated concurrent use of opioids and benzodiazepines, which can be a particularly dangerous combination, Gudin noted. Both drugs depress the central nervous system and when used together can cause respiratory suppression, cardiac distress or even death. One third of opioid related overdoses in 2015 involved benzodiazepines, he said.
"For patients who think that other prescription medicines are safe to take and safe to combine when they really aren't, I think that this is where we have seen one of the key benefits of drug testing," Gudin said.
Tracking data is essential as drug overdose deaths continue to rise, Gudin noted. Statistics from the Centers for Disease Control and Prevention showed that more than 72,000 drug overdose deaths occurred in 2017, representing a twofold increase in the past decade.
In addition, while prescription drug abuse declined, total drug misuse rates remained flat, Gudin noted.
"If you think about that, while we might not have as much of a prescription drug abuse problem, we now have a street drug problem," he said.
These shifts in drug use can be difficult to track, he said, particularly for drugs that aren't prescribed and wouldn't be in prescription drug monitoring databases. In addition, while the Centers for Disease Control and Prevention and other organizations track drug use, for physicians who send patient specimen to Quest, the company's testing data may more closely mirror their patient populations.
"Quest data looks at what is going on in communities with our patients," he said. "We have to change with the times as the landscape of drug abuse changes."