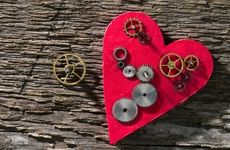 NEW YORK (360Dx) – To address the need for better tests that provide earlier and more accurate diagnosis of cardiovascular conditions, researchers at Queen's University Belfast in Northern Ireland are developing a mass spectrometry–based panel that uses multiple biomarkers to detect heart failure earlier than current tests.
The new test combines a set of 26 cardiovascular disease proteins with B-type natriuretic peptide (BNP), a biomarker routinely used to diagnose heart failure. In reporting the results of a recent study at the British Cardiovascular Society Conference in Manchester, UK, last week, the Queen's University investigators said that the combined biomarker panel performed better than BNP only, which clinicians use routinely in blood tests to diagnose cardiac conditions,
"We found that about 75 percent of patients were correctly classified using BNP alone, but that number increased to 84 percent when we included the additional protein biomarkers," Claire Tonry, one of the lead investigators in the study and a research fellow at the Wellcome-Wolfson Institute for Experimental Medicine at Queen's University, said in an interview. The research was funded by the Queen's University Belfast Alumni fund, Enterprise Ireland, and the Health Research Board.
To improve patient outcomes and reduce healthcare costs, researchers are seeking to develop tests that incorporate biomarkers that improve on those used in existing tests, including BNP and N-terminal pro b-type natriuretic peptide (NT-BNP), a derivative of BNP.
"Early and accurate diagnosis is a very important component of patient care," Mark Harbinson, a consultant cardiologist at Queen's University who was not involved in the current study, said in an interview. Although BNP is frequently used by clinicians, the biomarker "has limitations in certain populations," he said, adding, "For this reason, there has been extensive research in an attempt to find better diagnostic tests."
Work such as that conducted in the current study "may improve this important first step in patient management," he said.
The Queen's University researchers don't expect that their test will replace BNP, but they are looking to improve on existing tests that use the biomarker, Tonry said.
BNP and NT-BNP are often effective biomarkers in blood tests that detect heart failure, but they are sometimes elevated by irrelevant characteristics, she said. For example, obesity, aging, and some medications can elevate blood levels and reduce the accuracy and reliability of BNP testing to determining the presence and severity of heart failure, she said.
In their study, the multimarker panel eliminated these effects on testing accuracy. "Importantly, we found that the improvement in the performance of the multimarker panel was specifically due to measuring the additional protein biomarkers in association with heart failure," which contributed to the panel's better performance, Tonry said.
The investigators used mass spectrometry-based multiple-reaction monitoring to analyze samples from a cohort of 500 patients presenting with heart-failure symptoms in hospitals throughout Ireland. About 200 patients were diagnosed with heart failure and the remainder were not. "This was a very well clinically characterized patient cohort and we had all the patients' BNP measurements," Tonry said.
The mass spec technique enabled targeted measurement of multiple protein biomarkers by detecting peptide fragments that uniquely identified each protein. The investigators anticipated that the assay they designed would simultaneously detect and measure a panel of 36 protein targets, including 19 protein markers known to have an association with cardiovascular disease and 17 novel proteins not previously associated with cardiovascular disease that the investigators identified in an earlier study. In the current study, some of the biomarkers that had been previously associated with heart disease exhibited low abundance in blood and serum samples, and they excluded them in their assay, Tonry said. The group ultimately used an assay that measured 26 proteins.
After running the assay on patient samples, the investigators sent the deidentified test data to a statistician who developed an algorithm to test whether the combination of proteins was able to correctly classify patients with heart failure and without heart failure.
In addition to correctly classifying 84 percent of patients, the selected protein biomarkers in the multiplex panel improved the area under the curve from "about 0.83 to 0.89" compared to a BNP-only assay, Tonry said.
The researchers anticipate that the multiplex panel may eventually be made available as a commercial clinical test used by hospitals with mass spectrometers in their laboratories to provide early diagnosis of patients at risk of heart failure and to enable early treatments and interventions to improve patient outcomes. Queen's University is considering patent-protecting the panel, and depending on the results of additional clinical studies, may decide to license the panel and promote its use within the UK's National Health Service hospitals and other clinical settings, Tonry said.
The researchers are interested in marketing the panel as a laboratory-developed test in the US and plan to eventually seek US Food and Drug Administration clearance, she said.
As a next step, they are gathering additional information about the clinical utility of the approach and testing it in independent patient cohorts on blood samples from hospital sites in the UK, Ireland, France, Greece, and the US. "We want to confirm that this panel is unique and specific to heart failure, and that it's not being influenced by factors such as patients' geographic location, Tonry said.
To achieve adoption, the Queen's University panel would need to compete with tests that use BNP and NT-BNP, which are measured on well-established ELISA platforms. In favor of the prospects for the multiplex panel, hospital laboratories are increasingly adopting mass spectrometry, according to Tonry.
"An improvement in the accuracy of diagnosis of heart failure is always welcome," Thomas Kaier, a cardiovascular sciences research fellow at King's College London, said in an interview. Kaier is not involved in the development of the Belfast University multiplex panel, but he is developing a point-of-care blood test to diagnose heart attacks that uses cardiac myosin-binding protein C as a biomarker.
He noted that the Queen's University researchers will need to overcome some hurdles in achieving adoption. BNP and NT-proBNP are "excellent markers for ruling out heart failure," he said. Further, the specificity of the Queen's University panel, 64 percent in the recent study, "would require imaging tests to confirm the diagnosis" and guide treatment based on the type and severity of heart failure, he said.
Tonry said that the Queen's University researchers are investigating methods to quickly interpret panel data. Imaging might not be needed, she said, because they are looking at developing the potential of the panel to interpret types of heart failure based on differences in protein expression.
It will probably take a couple of years to confirm the panel's clinical utility, and the groups' success will depend partly on obtaining funding to achieve commercial objectives, Tonry said.