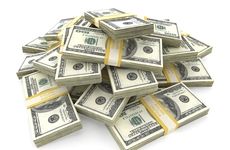 NEW YORK (360Dx) – Private financing in the diagnostics space is on pace to decline year over year with tests for diagnosing cancers grabbing the lion's share of the funding.
Despite the drop off, though, moving forward, new, high-profile, non-traditional investors may be poised to shake up the investment landscape, one expert said.
According to Jonathan Norris, managing director for Silicon Valley Bank, through the middle of November, there were about 50 private financing deals in the diagnostics space valued at about $1.3 billion. That compares to a similar number of deals in 2017 but which had an aggregate value of about $2.2 billion.
The figures include deals in Europe and the US but exclude funding from initial public offerings.
Norris said that financing by traditional investors in diagnostic companies in the first half of the year saw "a big drop" but added that Silicon Valley Bank is seeing increasing interest in diagnostic and life science tools companies from corporations, insurance companies, and others that are not traditional venture investors.
Norris who tracks diagnostics, life science R&D tools, and associated analytics for the bank, added that, in particular, Google Ventures (GV) is one example of a company that has become interested in diagnostic and life science tools deals, as well as therapeutics development. In May, startup Celsius Therapeutics, a firm looking to employ single-cell RNA sequencing to discover precision therapeutics for autoimmune disorders and cancer, said it raised $65 million in a Series A financing round with participation from GV.
Google has also invested in DNAnexus, maker of a cloud-based genome informatics and data management platform that markets its services to diagnostic test developers. It closed a $58 million round in January led by Foresite Capital with Microsoft also participating.
Further, last week CNBC reported Amazon had been in discussions this year to buy Confer Health, a developer of home-based testing technology, although the deal didn't materialize. In April, Confer Health announced it had raised $9.5 million, which will be initially targeted at fertility testing.
Interest in cancer Dx
Canaccord Genuity analyst Mark Massaro said in an interview that he believes that investors in the overall life sciences tools and diagnostics space are increasingly interested in developing products based on liquid biopsies, the microbiome, single-cell sequencing, and solutions using big data to advance precision medicine.
However, when it comes to diseases of interest, most investor money "is overwhelmingly going to cancer diagnostics," Alexander Vadas, a managing director and partner at LEK Consulting, who has a focus on diagnostics, research tools, and personalized medicine, said in an interview. "Oncology-related fund raises by Grail and Guardant Health, and the Roche buyout of Foundation Medicine, have dwarfed other investments."
Indeed, Grail and Guardant Health, as well as Somalogic — all of whom are developing tools for cancer detection and diagnosis — were involved in some of the largest private investments in the diagnostic space this year, as well as in 2017, according to PitchBook, the financial data and software company. In May, Grail raised $300 million in a Series C financing round, part of which will go toward the launch of its first product in Hong Kong this year for the early detection of nasopharyngeal cancer, its president Ken Drazan said.
In January, Somalogic closed a $200 million financing round led by iCarbonX, a Chinese healthcare firm that had invested $161 million equity investment in May 2017. The company is exploring cancer diagnostics and performing studies looking for early detection markers for cancer and cancer susceptibility in the 14 most common cancers.
Meanwhile, in the public markets, Guardant Health closed an initial public offering in October of approximately 14.4 million shares of its common stock at $19 per share, raising gross proceeds of about $273.1 million. The company's tests are currently targeted toward late-stage cancer, but it has also been developing tests for recurrence monitoring and early detection for several years.
Interest in cancer diagnostics is driven by "the massive growth in therapeutic spending," Vadas said. Diagnostic company investments have been held back when therapies for specific diseases and conditions are yet to be developed, he said. For example, while investors are showing some interest in autoimmune disease testing, pharma pipelines for these conditions are not as deep as for oncology, and accordingly there's a less compelling value proposition for diagnostic companies.
That is not the case with cancer, and as a result there is an explosion of interest in companies producing tests for detection and monitoring. Other notable investments in the cancer Dx space include a £50 million investment announced in February by Randox Laboratories to develop new diagnostic technologies aimed at cancers, as well as heart conditions, and infectious diseases.
Singlera Genomics said it expects its $60 million in venture funding closed this year will soon enable it to develop a revenue stream in the US and China, while also moving it toward its goal of identifying patients at risk for cancer even before a formal diagnosis can be made.
In February, DiaCarta completed a Series B funding round that raised $45 million to support continued development of the company's core XNA technology platform and will support work to expand its diagnostic products for noninvasive early detection and monitoring of cancers, including the detection of colorectal cancer.
In September, Epic Sciences announced that it closed a $52 million Series E financing round with plans to use the proceeds to advance the development of a portfolio of new predictive tests and decision support tools for precision medicine, based on its No Cell Left Behind technology, which uses computer vision and machine learning algorithms to identify rare cancer cells in blood.
Breath biopsy firm Owlstone Medical announced that it completed a $50 million financing round to support the development and commercialization of a platform for early disease detection with a focus on cancer, inflammatory disease, and infectious disease. And Singapore-based cancer detection firm Ark said this month that it has raised $40 million in a Series A investment. 
In infectious diseases, investment is ongoing, Vadas said, especially for sepsis diagnostics. However, "we may be nearing the end of the innovation cycle in infectious disease testing. … I expect incremental improvements in this segment, such as bringing tests nearer to the patient and the continued development of syndromic panels."
Still, some companies in the space attracted significant funding in 2018.
MeMed, for example, completed a financing round that totaled more than $70 million that will support driving market adoption of its immune system-based test for distinguishing between bacterial and viral infections.
The US Department of Health and Human Services' Biomedical Advanced Research and Development Authority (BARDA) awarded up to $30 million in funding and options to San Diego-based Cue Health to accelerate the development and regulatory validation of over-the-counter and professional-use influenza and multiplex respiratory pathogen diagnostic cartridges for its health monitoring system.  
Companies that attracted sizeable investments in other health indications include MedGenome, which completed a $40 million Series C fundraising round in March. The genomic diagnostics and research firm plans to use the new investment to expand its clinical genomic testing business in India, particularly for noninvasive prenatal screening and newborn genetic testing, by establishing more genetic centers in hospitals across the country.
And NGS-based molecular profiling company HTG Molecular Diagnostics said in March that it had entered into a senior debt facility with MidCap Financial worth up to $30 million. In January, the firm raised $40.4 million through a public offering.
Also, in October Curetis said it had secured up to €20 million in growth capital through the issuance of convertible notes. The company said recently that it had also raised €8.9 million through private placements, and it intends to use the funds to commercialize its PCR-based Unyvero system. In December, though, the firm said that it would eliminate up to 30 percent of its global workforce, including the closure of sales subsidiaries in Europe as part of a strategic reorganization.
Along with Guardant Health's IPO, there was one other notable IPO in the Dx space in 2018. In the spring Siemens spun off its Healthineers business as a separate publicly traded entity, raising €4.2 billion ($5.2 billion) from its IPO.