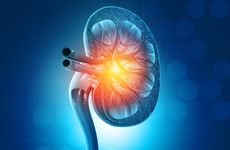 NEW YORK – Bio-Techne aims to leverage a recently announced collaboration with Thermo Fisher Scientific to progress Exosome Diagnostics eventually into a $1 billion business.
Bio-Techne recently announced the deal with Thermo Fisher to develop and commercialize Bio-Techne's ExoTru kidney transplant rejection assay. Separately, it also announced a study to provide evidence supporting expanded use for its ExoDx Prostate, or EPI, cancer test.
Both developments represent important steps in Bio-Techne's strategic plan for its Exosome Diagnostics business, which could eventually reach annual revenues of around $1 billion, said the firm's CEO Chuck Kummeth.
Hitting that level of revenue for a single business within the company may take five to 10 years, but Exosome Diagnostics has "a pipeline of new testing possibilities," Kummeth said in an interview.
The Exosome Diagnostics technology platform isolates cell-free DNA and circulating exosomal RNA, increasing the potential to detect mutations and cancers earlier compared to using cell-free DNA alone, according to Bio-Techne.
The deal with Thermo Fisher, disclosed on Tuesday, was struck to complete the development of and commercialize the multigene ExoTru assay, which would become the second commercial product released by the Exosome Diagnostics business that Bio-Techne purchased for $557 million in 2018.
The new study announced last week supports the potential to use ExoDx prostate, the first product launched by Exosome Diagnostics, as a tool for active surveillance of individuals being monitored for the risk of prostate cancer.
Urologists currently use the test to determine whether a patient with an ambiguous PSA result needs a prostate biopsy, and Exosome Diagnostics has conducted 75,000 of the tests for that purpose since its launch in 2016.
In addition to ExoDx Prostate and ExoTru, which are both urine tests, Bio-Techne is developing a urine test for bladder cancer detection that it intends to sell to urologists, the same customer group it is targeting for ExoDx Prostate.
It is also developing blood-based cancer screening and treatment stratification assays using its exosome biomarker-based technology and including indications for colorectal, breast, and lung cancers, Kummeth said, adding that for cancer screening, the company has begun developing multianalyte tests that combine RNA, DNA, and proteins encapsulated by exosome vesicles.
Additionally, Bio-Techne is "working with about a dozen major pharma companies that want to use its exosome technology as a basis for companion diagnostic tests for neuroscience treatments they are developing," Kummeth said. The treatments include drugs for Alzheimer's disease, Parkinson's disease, other forms of dementia, and traumatic brain injury.
Time to market
The decision to partner with Thermo Fisher for ExoTru, an assay Bio-Techne has been developing in collaboration with Brigham and Women's Hospital and Harvard Medical School, was largely driven by the aim to speed up its development, commercialization, and adoption, Kummeth said.
Though the collaborators are not yet ready to announce when the assay could be commercially available, the long-term partnership with Thermo Fisher "shaves many months off" Bio-Techne's go-to-market timeline, Kummeth said.
Thermo Fisher can help speed up commercialization and reimbursement for the test because of its presence in the transplantation diagnostics market and ownership of a CLIA lab that would run the test, he added.
According to Chris Lawrence, senior director of medical affairs and business development for Thermo Fisher's transplant diagnostics business, upon completion of its development, the test would become part of that firm's transplant diagnostic business, which also includes its LabScreen assays that test for donor-specific antibodies and are used by tissue-typing laboratories to monitor transplant recipients for the risk of antibody-mediated rejection. Its MMDx-Kidney and MMDx-Heart tests use Thermo Fisher's GeneChip PrimeView Human Gene Expression Array to measure transcript levels in biopsies.
"The synergies between the ExoTRU assay … and the MMDx tests are compelling," Lawrence said.
Kidney transplantation is currently the best treatment option for patients with end-stage kidney disease, said Jamil Azzi, an associate professor of medicine at Harvard Medical School, whose lab led the development of the assay at the Transplantation Research Center at Brigham and Women's Hospital in collaboration with Exosome Diagnostics' CSO and founding scientist, Johan Skog.
"The standard of care currently is to monitor for kidney rejection by measuring serum creatinine and urine protein that are neither sensitive nor specific for rejection," Azzi said.
Kidney transplant recipients receive medications to suppress their immune system to prevent it from attacking the transplant and causing rejection. However, despite the preventive therapy, the risk of rejection is between 20 percent and 40 percent the first year after transplant, Azzi said, adding that doesn't include people who develop chronic rejection which ultimately leads to kidney failure.
"ExoTru … not only diagnoses rejection but can also tell clinicians what type of rejection the patients are undergoing without the need for any blood draw," Azzi said, adding that no other commercially available tests can accomplish that.
According to Bio-Techne, ExoTru is an example of the utility of exosomes as a source of clinical value for noninvasive testing.
Last March, the firm published preliminary data for the test in the Journal of the American Society of Nephrology, saying the assay's mRNA signatures derived from urinary exosomes can be used to screen for kidney allograft rejection and has the potential to assist clinicians in therapeutic decision-making.
In the study, the assay discriminated between any-cause rejection and no rejection with a negative predictive value of 93.3 percent and a positive predictive value of 86.2 percent, and it differentiated between T-cell mediated rejection and antibody-mediated with a negative predictive value of 90.6 percent and positivity predictive value of 77.8 percent.
ExoDx Prostate
Like ExoTru, the ExoDx Prostate test uses urine samples to detect exosomal biomarkers, and in validation studies Exosome Diagnostics has demonstrated its utility for determining whether a patient with an ambiguous PSA result needs a prostate biopsy, Skog said in an interview.
Last year, investigators conducted a multicenter clinical trial involving 1,212 men presenting for an initial biopsy decision to evaluate EPI and published their results in Prostate Cancer and Prostatic Diseases, saying the assay would reduce the number of unnecessary biopsies by 23 percent. The test had a negative predictive value of 90 percent, they added.
By comparison, in the recent evaluation, published in World Journal of Urology, the investigators reported that EPI outperformed multivariate risk calculators in a homogenous risk group of men prior to biopsy.
Investigators at the LMU-Klinikum der Universität München Department of Urology in Munich; United Urology Group, Towson, Maryland; the University of Miami Pathology Department; and Exosome Diagnostics ran the evaluation.
"We showed here that EPI can guide the decision process around active surveillance," in which individuals deemed at low risk of prostate cancer periodically return to urologists' offices for an evaluation, said Skog, who is an author of the current study and the study published in Prostate Cancer and Prostatic Diseases.
In the recent study, urine samples were collected from 2,066 men scheduled for initial biopsy with prostate specific antigen levels between 2 and 10 ng/mL, who had no history of prostate cancer and who were age 50 or older. Of the total, 310 men opted for radical prostatectomy, of which 111 had the lowest level of risk of prostate cancer, a Gleason group grade 1, based on a biopsy.
One of the challenges with prostate cancer biopsies is that patients who are found to be at low risk of progression "can have cancer growing in the prostate that has been missed," said Skog, adding, "The main concern … is the incredible heterogeneity of the tumor."
Unlike a liquid biopsy assay whose tests are representative of the entire organ, he said, a biopsy samples only a small portion of the prostate.
That was the main reason the 111 men participating in the recent study who had been diagnosed through biopsy with the lowest level of risk opted for a radical prostatectomy, Skog said, noting that some individuals prefer to have the prostate removed rather than deal with the uncertainty that undiagnosed cancer might be in the prostate.
Because the low-risk patients had a radical prostatectomy, study investigators were able to evaluate "the entire organ to see what could have been missed," Skog said.
Ultimately, none of the standard-of-care procedures for evaluating a patient for prostate cancer, including prostate-specific-antigen levels, age, ethnicity, and a digital rectal exam, indicated that the patients deemed at low-risk based on a biopsy could be at higher risk, he said.
By comparison, EPI showed that half of those individuals were at higher risk of progression than anticipated, and the results were confirmed by an evaluation of the removed prostate.
Bio-Techne's EPI tests are ordered by urologists and performed at the Exosome Diagnostics laboratory located in Waltham, Massachusetts, which is CLIA-, ISO-, and New York state-certified and CAP-accredited, with urine samples either collected in urologist offices or by patients at home.
In a research note last week, SVB Leerink analyst Puneet Souda said that Bio-Techne's EPI test volumes grew about 30 percent year over year in the second quarter of fiscal year 2022 and noted that Bio-Techne sees traction "from highlighting their assay's ability to improve patient compliance with getting a biopsy after a PSA test from 60 percent today."
Kummeth said sales of EPI have been impacted by urologists not seeing patients during the COVID-19 pandemic, but he expects that should no longer be an issue by this summer.
Test volumes are now back to pre-pandemic levels, partly because executives at Asuragen, a business Bio-Techne acquired last March, took over management of the Exosome Dx business. Overall, there is a clear runway for revenue growth for both EPI and ExoTru with total addressable markets at about $1 billion apiece, Kummeth said.