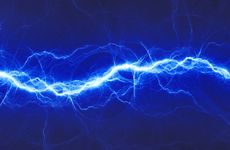 NEW YORK – Researchers from the University of Utah have recently unveiled a diagnostic test that moves beyond in vitro sampling to potentially determine whether a patient has breast cancer. 
In a paper published in IEEE Access earlier this year, Benjamin Sanchez-Terrones and his team laid out the concept behind their test, which uses electrodes to send a low-voltage current through the body to detect changes to a patient's lymphatic fluid, which could potentially indicate cancer. 
Sanchez-Terrones, an assistant professor of electrical and computer engineering, said that the diagnostic device built on the idea that a patient with cancer would have lymphatic interstitial fluid that is less electrically conductive, due to the increased presence of white blood cells. 
"We expect that breast cancer triggers an immune response that changes the lymphatic fluid," Sanchez-Terrones said. "As that fluid is drained, it changes the conductivity of the skin," and that change in conductivity can be measured by his team's device, which was developed with cancer screening company IONIQ Sciences.
"It's long been recognized that electricity can be used to detect differences between healthy and malignant tumors," Sanchez-Terrones said, but in the past electric nodes have been used to image a tumor. The difference with his test is that it is not measuring the cancer itself, but rather the "consequence of having breast cancer" and the response of the body, he said. Instead of doing a needle biopsy or using radiation, the test can measure the skin's resistance to an electrical current in a less invasive way, he said. 
Salt Lake City-based IONIQ is already using electrical currents to detect lung cancer, and Sanchez-Terrones published a paper in JID Innovations in November that used the method to detect skin cancer. In 2017, researchers from University Hospital Zurich and Memorial Sloan Kettering Cancer Center also used a similar kind of electrical impedance spectroscopy to help diagnose skin cancer.
To use the device, a patient holds one electrode in their hand, while the operator — a healthcare professional, although not necessarily a clinician or physician — holds another and touches different locations on the body with it, Sanchez-Terrones said, which takes less than 40 minutes. Every time the second electrode is touched to the skin, a current is released and a value of the skin's conductivity is calculated by the machine. 
The values from different regions around the body are then put into a machine-learning algorithm that combines them with a patient's demographic information to determine the likelihood of a patient having cancer, he said. In the IEEE study, the team compared using just the electrical values and just the demographic information and found that, while the electrical values were more accurate than the demographic info, the combination of the two pieces of data performed best, Sanchez-Terrones noted. 
The study was conducted on 48 women, 24 of whom had malignant breast cancer and 23 of whom had benign lesions, and the diagnostic test was 70 percent accurate when predicting a patient had cancer and 75 percent accurate when determining a patient didn't have cancer.
While less effective than mammograms, which are the current standard of care, and not intended to replace them, it could complement mammograms in cases where they may not be as accurate, Sanchez-Terrones said. 
Clinicians generally recommend mammograms for patients older than 40 years of age due to the level of radiation involved. But the test developed by Sanchez-Terrones and his team would be appropriate for patients of any age, since there's no radiation involved, he said. 
Mammograms are also generally less accurate for patients with dense breast tissue, but tissue density doesn't affect his team's device, Sanchez-Terrones noted. 
Matt Covington, a radiologist at the University of Utah who has shown interest in the test but wasn't involved in its development, said that while imaging with mammography "is proven to be lifesaving," it "does not work perfectly in every situation and for every individual." Sanchez-Terrones' technology "could potentially help us better identify which individuals with a normal mammogram may actually still have breast cancer and could therefore benefit from obtaining additional breast cancer screening, such as with an ultrasound or MRI," Covington added.
"The hope is that using both types of testing together — imaging and skin electrical impedance — could improve our ability to detect those cancers that are particularly difficult to see on mammography," he said. However, he noted that further research is needed to determine whether combining imaging and non-imaging test methods is beneficial.
Covington also noted that the gathering of that further evidence could be time-consuming, since "conducting a clinical trial for breast cancer screening typically necessitates that many patients are enrolled over many years to prove that the technique is beneficial before we accept the test for widespread use."
Another benefit is that the test doesn't need to be performed by a radiologist or specialist and requires no additional equipment beyond the device itself, Sanchez-Terrones said. The electrodes can also easily be sterilized and reused, and the algorithm software runs directly on the device, so the investment in the device is the main cost, he added. That cost ultimately depends on its reimbursement, but Sanchez-Terrones estimated that it would be cheaper than a mammogram.
Beyond diagnostics, the device could also be used to measure the effectiveness of certain therapies. The team followed six women who underwent therapy, measuring conductivity before their therapy and six months after therapy and found that the values post-therapy showed improvement in conductivity, indicating the therapy was having a positive effect, Sanchez-Terrones said. If a patient's values weren't changing, the treatment wasn't working, he said.
While that use case would need to be validated further, it could potentially be used with mammography or other diagnostic tools by pharmaceutical companies to develop new drugs, he said. 
The team still needs to build further clinical evidence before the test — for either diagnostic or therapeutic use — can be commercialized, but they're partnering with IONIQ to pursue commercialization and regulatory clearance, Sanchez Terrones said. They've been in touch with the US Food and Drug Administration and received a breakthrough therapy designation from the agency, he added.