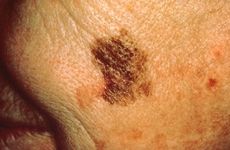 NEW YORK (360Dx) – Following a recent agreement with Mikroscan to integrate the firm's products into its own digital pathology workflow management, software startup Proscia said it plans to target the dermatology space with its artificial intelligence-powered digital pathology software.
Instead of providing a scanner or physical glass slides, Baltimore, Maryland-based Proscia wants to help researchers and pathologists transition from visual screening to digital imaging and assisted identification.
Standard digital pathology typically involves a researcher taking a glass slide containing the millimeter-long tissue biopsy and scanning the sample into a massive on-screen image, a high-resolution picture that contains an enormous amount of information, with billions of pixels per image. A pathologist then identifies patterns in the sample, which may indicate a specific disease or health condition.
Founded in August 2014 by a team of researchers from Johns Hopkins University, the Moffitt Cancer Center, and the University of Pittsburgh, Proscia began developing its AI program on four skin disease states that were the simplest to diagnose. The firm designed its AI technology around streamlining and refining the pathology assessment and diagnosis process, cutting down on the time a pathologist needs to examine a sample for a certain disease.
As a researcher at Johns Hopkins, Proscia CEO David West spent hours examining patterns in tissue biopsies to predict prostate cancer outcomes. Soon, he realized that AI could be developed to efficiently detect similar patterns in a fraction of the time needed by pathologists.
Encouraged by the US Food and Drug Administration's approval of Philips' IntelliSite Pathology system last year, West saw potential for a software diagnostic to run on digital pathology systems and help pathologists efficiently transfer data to digital databases. That led West to develop the pattern-recognizing AI and start the company in 2014.
"When we spoke to customers before starting the firm versus after the FDA clearance, we saw that it [was] driving a lot of interest... because the customers and labs are looking at this technology and are saying 'If I don't take my physical glass slides into the digital, I'm going to lose to my competitors,'" West explained.
West described the technology as a deep-learning algorithm that examines differences in images. As a pattern-recognizing technology, Proscia's AI is modeled after the human brain and has "software neurons," creating a deep network of nodes that are activated when fed in a certain pattern of pixel panels from an image. These patterns are linked in the network based on their similarity. Proscia trains the software to recognize specific histological structures in the tissue, such as normal and cancer tissue.
"We have given the AI millions if not billions of [known] examples, and the systems begin to differentiate between types," West explained. "We've leveraged our deep-learning and training with huge amounts of data."
According to West, the fledgling firm's AI technology will diagnose samples within one to two seconds of a reading with about 99 percent accuracy. West however, declined to disclose further details about the AI's clinical sensitivity and specificity. Results from the firm's proof-of-concept study regarding the AI technology will be published in a research journal later this year, he said.
The lack of regulatory approval in the US has been a major hindrance to the adoption of digital pathology technology in the clinical setting. Additionally, Proscia has noticed that commercial labs have decreased their number of pathologists even as the number of samples being analyzed have increased. In addition, West said that the US Centers for Medicare & Medicaid Services has significantly cut lab and hospital reimbursements for subspecialties such as dermatopathology.
"Commercial labs [and hospitals] are, therefore, incentivised to increase their margins," West said. "We see this as a huge opportunity to help both fronts and provide pathologists access to the best tools in the lab."
David Elder, professor of pathology and laboratory medicine at the University of Pennsylvania, believes that it is the right time to start developing AI technology to efficiently diagnose skin pathologies. However, he emphasized that users should recognize Proscia's AI technology only as an adjunct to clinical diagnosis.
"Many [clinicians] might rely too much on the technology, and errors they make might be incorporated into the program," Elder said. "These people may be a big market business-wise, but this is an excessive reliance on the machine, and may not be to the best benefit of patients."
Elder did acknowledge that if AI is used by expert dermatopathologists on their own work, the technology would be a strong model to diagnose different skin conditions and diseases.
While West expects general growth in the digital pathology field, he noted that two major limitations could discourage pathologists from using Prosica's AI and whole-slide imaging (WSI) technology to diagnose skin conditions. Costs of physical hardware, including scanners and test platforms, are typically too expensive for labs, leading many to rely purely on an experienced pathologist's decision.
David Rimm and Balazs Acs, professors in the pathology department at Yale University, noted that digital pathology has had relatively few applications where its benefits provided enough value for pathologists. In a recent interview, they discussed some of the recent developments and limitations of applying deep learning algorithms in digital pathology, including the often unnecessary cost of purchasing a scanner, operational costs, and slide storage costs.
West, however, argued that "we're at the tipping point, especially with the recent FDA clearance, that scanner companies are putting more into R&D," which he fully expects will lead to "cheaper prices of scanners and faster processing speeds."
In addition to cost, West highlights archaic and burdensome IT requirements that inhibit many labs from switching to digital. When researchers use scanners to observe skin samples, they might examine up to 2,000 lesions a day. According to West, with each high-resolution photo about a gigabyte in size, the pathologist will potentially scan thousands of terabytes of information in a single day. West's company aims to use its cloud-based database in order to alleviate the problem of sifting through such a large enormous amount of data in a relatively short period of time
"We've taken this cloud-based approach to smooth over the capital expenses and IT requirements to go digital," he added.
In addition, Proscia envisions diagnosing a greater number of diseases, as well as more complex diseases, in the digital pathology sector. Including dermatopathology, the firm is currently developing AI to detect issues in the prostate, GI space, and a couple of undisclosed high volume, high value use cases within the clinical arena.
In order to expand use of its cloud-based image storage, Proscia announced it partnered with Mikroscan last week to integrate Mikroscan's microscopes and other technologies on Proscia's digital workflow platform. In addition, Proscia has also recently partnered with DLCS-ClearPath in order bring deep-learning to dermatopathology.
West emphasized that when the firm launches its software commercially, it will not act as a primary diagnostic tool, but will instead be positioned as an additional aide to pathologists. Proscia is currently seeking FDA clearance and a potential serialized commercialization strategy, where customers in the research-use only space will be able to leverage the technology in their labs.
"In [the] context of regulatory and commercialization overall, we're going to start with certain target markets and use cases, and expanding that as we grow," West explained. "[Specifically] in dermatology, we're rolling this out in a serialized fashion."
With the potentially new workflow, West believes that pathologists will become more efficient by working with computer systems to focus on the most challenging cases and ultimately increase the amount of cases they can examine. Instead of immediately examining the WSI under the microscope, a pathologist will run the sample through the scanner and note where the device, using Proscia's software, advises to look for irregularities.
Proscia is not the only firm to use AI for pathogen detection, and other groups that have partnered to introduce pattern-recognizing AI to digital pathology include Philips and startup PathAI, which recently partnered to incorporate deep-learning applications for pathology detection. The team will collaborate on developing applications to automatically detect and quantify cancerous lesions in breast cancer tissue. In addition, Inspirata is also developing advanced digital pathology solution for cancer diagnostics.