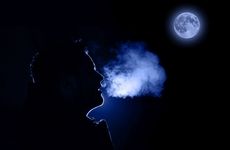 NEW YORK (360Dx) – When Owlstone Medical today announced a collaboration with Renji Hospital to conduct a clinical study into the early detection of lung cancer in China, the deal became one among several clinical studies in which the firm is participating to validate its breath biopsy platform.
Although financial and other terms of the deal were not disclosed, the partners said that they will establish a breath biopsy laboratory in China to support the study.
"This is an important step for us as it is the first breath biopsy lab that has been established by the business outside the UK," Chris Claxton, Owlstone Medical's head of investor relations, said in an interview. "It demonstrates that the need for solutions for the early detection of disease and precision medicine is global and that breath is increasingly being taken seriously as a solution to these challenges."
In addition to the planned new testing facility in China, the firm anticipates opening a CLIA-certified laboratory in the US in the latter part of 2019, which will further add to its testing lab in Cambridge, UK, Claxton said.
Last October, the firm announced that it had completed a $50 million financing round to support the development and commercialization of its breath biopsy platform. As it currently stands, the firm is "well served" by the funding it has available, but it is "looking at an IPO as a potential next stage," Claxton said. He said the firm is looking to potantially execute an IPO in the "mid-term" but declined to be more specific, citing unpredictable variables such as the global economic outlook that will likely impact timing.
Outside of the China study, Owlstone Medical is participating in several clinical validation studies for use of its platform in the screening and detection of cancers, asthma, chronic obstructive pulmonary disease, and other diseases.
Owlstone Medical's Breath Biopsy platform is based on the detection of volatile organic compounds as metabolic markers of cells undergoing biochemical reactions. Patterns of VOCs are tied to cancers and other conditions.
If the technology proves that it can accurately identify cancers, Owlstone Medical expects that breath biopsies could in the future be used in primary care practices to determine whether to refer patients for further diagnostic tests. Ultimately, such a research program could enable low cost and widespread targeted screening programs for cancer, the firm said.
The firm and its clinical partners kicked off a PAN Cancer Early Detection observational study last month to evaluate whether its breath biopsy clinical workflow and technology could effectively differentiate between patients with and without different types of cancers — gastric, oesophageal, pancreatic, renal, prostate, and bladder.
In the study, a collaboration between Owlstone Medical, Cancer Research UK, and University Cambridge Hospitals NHS Foundation, investigators at Cambridge University Hospitals NHS Foundation Trust expect to enroll more than 1,500 participants overall, including 82 cases and 82 matched controls for each type of tumor and additional healthy volunteers.
The trial administrators are recruiting patients to Addenbrooke's Hospital in Cambridge, who have been referred by their general practitioner with specific types of suspected cancer. The investigators are asking participants to provide a breath sample, using Owlstone Medical's ReCIVA breath collector — which requires breathing into a face mask for about 10 minutes — and Owlstone Medical is analyzing the breath samples in its clinical laboratory in Cambridge, using gas chromatography time-of-flight mass spectrometry (GC-TOF-MS) and gas chromatography field asymmetric ion mobility spectrometry (GC-FAIMS).
For biomarker discovery, the firm primarily uses GC-TOF-MS, and for detection of known biomarkers or chemicals once they have been discovered, it uses GC-FAIMS, Claxton said.
Another study called the Lung Cancer Indicator Detection (LuCID) study seeks to assess the ability of Owlstone Medical's approach for diagnosing lung cancer and is the firm's largest and most advanced clinical study, Claxton said. The study, funded by the UK's National Health Service, is enrolling 4,000 patients across 26 clinical sites in multiple countries. It aims to identify breath-based VOC biomarkers that would enable detection of stage I and stage II cancers and differentiate between benign and malignant nodules in the lungs.
The estimated completion date to determine the diagnostic accuracy of VOC analysis for lung cancer diagnosis is August this year, and the date to determine additional outcomes, such as the correlation between exhaled biomarkers and the type, stage, and size of the pulmonary tumor, is August next year.
Collecting the breath
In diagnosing cancers and other diseases, the method of sample collection is of primary importance for several reasons, Claxton said. Breathing into a device is more convenient and far less invasive and less painful for patients than obtaining tissue samples, and more convenient than obtaining blood or urine samples, he said. That enables the company to recruit patients for clinical studies in a manner that is more convenient than recruiting patients by taking tissue, blood, or urine samples, for example.
The firm's decentralized collection-centralized analysis model enables the firm to deploy its collection device almost anywhere and manage the quality of its testing in house, Claxton said.
Owlstone Medical sees breath biopsy as complementary to liquid biopsy in many ways, he said. "One is that in the airways there are metabolites that never make their way into the blood stream and so would not be detected by blood, and there are substantial differences in the types of biomarkers that can be detected in each sample type," Claxton said.
In the future, there will very likely be diagnostics that incorporate both breath and blood markers in order to provide high quality and reliable diagnostic results, he added.
Breath biopsy collaboration
Cancer studies aimed at validation of the breath biopsy test are an important part of the firm's strategy, but the firm is also engaging in providing its tools and services to academic centers and pharma companies by providing biomarker discovery services and specialized tests.
In 2016, Owlstone Medical began offering research and development services to pharmaceutical companies to use the breathalyzer technology to determine whether a patient will respond to a therapy.
In February of that year, Owlstone Medical was awarded a contract under the UK's National Health Services' Stratified Medicine Small Business Research Initiative to use its technology to identify ideal therapies for patients with asthma. The contract is expected to reduce emergency hospital admissions by 30 percent and save the NHS £81 million ($106.1 million) over 5 years.
Last April, the firm announced that it had inked a service agreement with global pharma company AstraZeneca to explore how breath can be used to identify novel biomarkers to help differentiate between disease phenotypes relevant for asthma and COPD.
In breath-based diagnostics, Owlstone Medical faces rigorous competition. For example, researchers led by a team from Washington University in St. Louis recently received National Institutes of Health funding for a malaria breathalyzer project.
Other breath-based diagnostics are being developed by Avisa Pharma, researchers at Technion Israel Institute of Technology, and Ancon Medical. 
Owlstone Medical was spun off by Owlstone Inc. in 2016 in order to focus solely on medical applications. In June of that year, it announced it had received about $7 million in investments to bring to market its first assay to screen patients for lung and colon cancer.
The $50 million financing round that the firm closed in October included a previously announced round valued at $15 million, bringing the total raised by the firm to about $73 million since its founding.
The funding places the firm in a "really strong position" for its commercialization efforts, including expanding its commercial infrastructure and getting new tests to market in areas such as drug metabolism testing, Claxton said.