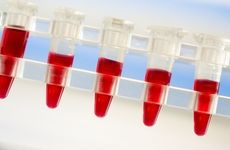 NEW YORK – Multi-cancer screening tests that aim to shift diagnosis from later to earlier disease stages are now poised to make their first forays into the clinic, with at least one assay slated to launch during 2021.
Liquid biopsy — the detection of genomic, epigenomic, and other molecular signals of cancer in an individual's blood or other body fluids — has progressed rapidly in recent years expanding from use in late-stage cancer genotyping to a new frontier of early-stage screening in otherwise healthy individuals.
A series of notable acquisitions occurred in 2020 that have moved some of the most promising blood-based early-detection technologies under the umbrella of large, commercial-facing firms with the resources to see them through regulatory approval and widespread clinical implementation.
Illumina acquired Grail last September. And Exact Sciences, already a well-established provider of stool-based colorectal cancer screening, absorbed another lead player, Johns Hopkins spinout Thrive Earlier Detection, in October.
Other entities operating largely in Asia have also made significant progress, and there are signals that still other platforms could be following close behind as new entrants like BlueStar Genomics emerge with novel epigenetic methods they believe can support the same goal.
Still other firms with a current focus on single cancers, like Guardant Health and Freenome, have suggested that their ultimate plans include broadening their platforms to cover multiple tumor types.
Exact Sciences has previously estimated that 114 million people between the ages of 50 and 85 in the US could be screened each year with a pan-cancer test, representing a market worth $25 billion or more.
And if companies are able to bring about a future of widespread pan-cancer screening, it could significantly affect the practice of oncology, shifting a field where most patients are diagnosed in late, largely terminal stages to one where many more are intercepted at early, potentially curative timepoints.
A modeling study published in December in Cancer Epidemiology, Biomarkers & Prevention, for example, estimated that implementing an annual multi-cancer early detection blood test as part of standard-of-care cancer screenings could reduce late-stage (stage III and IV) cancer diagnoses by more than half in the age-50 and older US population.
Such a shift could translate to an overall reduction of five-year cancer deaths by 26 percent, the authors wrote.
Cementing 2021 as a turning point for the field toward this proposed future, Grail announced this week that it now expects to make its Galleri test clinically available by the end of this year following what it said was the successful completion of recruitment for the pivotal prospective trial, PATHFINDER, that is supporting its bid for US Food and Drug Administration approval.
"Being part of Illumina, our hope is really that it will really ... position Grail to get to scale much faster," Joshua Ofman, Grail's Chief Medical Officer, said in an interview. With recruitment complete, the company should have an interim readout from PATHFINDER around the middle of this year, he added.
The company will also be collecting additional prospective data through a new partnership with the UK's National Health Service. Under that agreement, announced late last year, Grail is testing roughly 165,000 indviduals, 140,000 of them over the age of 50 without any suspicion of cancer and 25,000 aged 40 and above with suspicious signs or symptoms of cancer.
Sam Asgarian, chief medical officer at Thrive, said his firm is currently working to lock down a finalized test design and is in conversation with FDA regarding the launch of its own multi-site registration trial.
"Our test has breakthrough device designation with FDA and we have been working closely and diligently with the agency," he said in an email this week.
According to Asgarian, the immediate next steps for Thrive this year are largely focused on final optimization of its test, which he said is likely to involve in the inclusion of additional markers to improve sensitivity without compromising specificity.
Although Grail's clinical launch this year will only be a first step toward regular blood-based molecular testing for early cancer diagnosis, evidence suggests that the potential benefit would be significant.
"The cancer screening gap is enormous, which is why so many patients are diagnosed when it is too late, the cancer has spread and outcomes are poor," Thrive's Asgarian said in his email.
Current guideline-recommended screening programs, which include imaging, physical examination, and more recently some molecular assays, only apply to five tumor types, which represent a minority of cancer deaths.
In the modelling study of multi-cancer screening published last month, investigators from Grail, Illumina, and the National Cancer Institute used published data on the retrospective performance of Grail's Galleri test, along with data from the US Surveillance, Epidemiology, and End Results (SEER) program, to predict the potential impact that would occur by adding Galleri (or a similarly performing test) to standard-of-care cancer screenings for US individuals aged 50-79.
According to the authors, a test that performs that way Galleri did in Grail's retrospective CCGA study could intercept 485 cancers per year per 100,000 persons. This would reduce late-stage incidence by 78 percent in those intercepted.
"Accounting for lead time, this could reduce 5-year cancer mortality by 39 percent in those intercepted, resulting in an absolute reduction of 104 deaths per 100,000, or 26 percent of all cancer deaths," the group wrote.
"That's an enormous public health impact," Grail's Ofman said, discussing the results.
According to Asgarian, Thrive and Exact are currently generating their own data to illustrate likely impacts on population health.
"We are building a quantitative model … analyzing the shift from later-stage cancer diagnosis to earlier-stage cancer diagnosis when the treatment plan will be more effective and potentially curative in nature," he wrote in his email.
Thrive is the only company to have published prospective data in this space so far, from a trial called DETECT-A, in which the firm reported that its test successfully detected a number of incipient cancers across a 10,000-person cohort, including currently un-screened, high-risk types like ovarian cancer.
Although the precise impact that will result from multi-cancer screening is still only hypothetical, both Ofman and Asgarian stressed the fact that existing data makes it abundantly clear that early diagnosis is better for patients.
Some criticisms of the pan-cancer screening tools being advanced has been that their sensitivity is relatively low compared to what might be achieved with cancer-specific tools. But the position of companies like Grail and Thrive has been that the likely positive impact of increased early diagnosis, even if that increase is far from 100 percent, would be dramatic.
"If you find cancers that are metastasized ... only two out of 10 are going to live five years. But if you can find cancer localized before it's spread, nine out of 10 are going to live five years or longer, so it's a huge opportunity to make a difference," Ofman said.
"The single cancer screening mindset is to be really, really sensitive, so don't miss anything, but it's OK if you have [a lot of] false positives because we only have one organ that we need to look at," he added. "But with the Grail test, even though our sensitivity is lower on average across all the cancers, we have a positive predictive value that's much higher."
Proving clinical utility — showing that the actual impact of tests like Grail's or Thrive's reflects the implied impact that modeling studies suggest — is not necessary for FDA approval, but it will be crucial for driving adoption and gaining payor coverage.
"We have a number of studies that we've done, from case control studies that helped us validate our test to interventional studies like PATHFINDER ... to large cohort studies like the STRIVE study and the SUMMIT study in intended use populations ... to the UK program, which is a large, pragmatic, randomized study ... and then a real-world evidence generation program in the US," Ofman said.
"We believe that all of this evidence is going to be needed to really demonstrate the clinical effectiveness of doing this and to demonstrate the clinical utility of doing this … and that's ultimately what's going to get us Medicare reimbursement and private payor reimbursement."
Patient outcomes are also not the only factor that stands to be impacted by the implementation of molecular screening technologies. Asgarian and others agreed that if realized, a significant shift to earlier cancer diagnoses could affect some longstanding patterns in the practice of oncology, the prioritization of precision oncology drug development, and the relationship between the oncology and primary medical care communities.
Practically, more screen-detected cancers would be expected to translate to more surgical tumor resections. Fewer late-stage cancers would potentially mean reduced use of the chemotherapy and targeted drugs compared to current patterns. Although most early cancers are cured with surgery, there could be increased attention paid to understanding why some early cancers eventually recur, and to developing and personalizing adjuvant and neoadjuvant interventions that can avert this.
"Most early-stage localized cancers — and we've just re-reviewed the literature and the guidelines on this — have very effective if not curative treatments in their early stages," Ofman said, "But biopharmaceutical companies also play a role here in adjuvant and neoadjuvant therapies and ... some of the biggest pharmaceutical companies are investing in Grail and Thrive because they know if we can find cancer earlier, we can study our medicines earlier and they will probably be more effective than they are in the late metastatic stage, so I think that everybody is really aligned there."
"To date, the vast majority of the research and development around cancer treatments has been focused on late-stage, metastatic disease [so] we anticipate as downstaging of cancer increases and patients are diagnosed at earlier stages, there should be a shift toward treatments focused on neoplastic cells and new-onset tumor development," Asgarian added.
"The time between clinical presentation, definitive diagnosis, and treatment should all decrease with the adoption of a blood test to screen for multiple cancers," he added, with coordination of care between primary care physicians and specialists hopefully evolving to facilitate this.