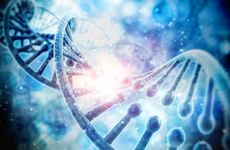 NEW YORK – At it continues prospective trials of cancer screening in an asymptomatic population, liquid biopsy firm Grail is now eyeing expanded indications for its technology, according to documents filed with the US Securities and Exchange Commission in connection with its recently announced initial public offering.
Describing various plans and milestones, the company disclosed for the first time that it plans to break out a separate test for diagnostic purposes from the core cancer screening assay, branded Galleri, that has been the mainstay of its development over the last few years.
Grail described its "Diagnostic Aid for Cancer" (DAC) test as relying on the same epigenomic platform as Galleri but serving a different purpose: speeding up or simplifying cancer diagnoses in individuals who already show some signs of malignancy but present a diagnostic conundrum due to equivocal imaging or lab findings, an inability to obtain tissue biopsies, or other challenges.
According to Grail, many patients, particularly those with vague or diffuse symptoms, have to go through months of tests before they eventually receive a cancer diagnosis. Based on engagement with physicians, the company believes the medical community would value a better tool to triage cases with concerning signs.
In its IPO documents, Grail wrote that its initial addressable market for a DAC assay would be the 2.4 million patients who are referred to a specialist for a cancer diagnostic workup every year in the US.
"We plan to initially focus our commercial efforts on specialist physicians (such as pulmonologists, gastroenterologists, otolaryngologists, and hepatologists) and suspicion of cancer clinics," the firm wrote, adding that it expects to launch the test as an LDT in the second half of 2021, after the planned release of its Galleri screening test.
Grail also said the test could prove itself to be appropriate for the primary care setting, which would represent a larger addressable market of 10 million per year. In this venue, the test could help "determine next steps" for patients presenting to a primary care doctor with non-specific but nonetheless concerning signs.
To support this use of its technology, the company is currently conducting additional validation work using samples from its CCGA (Circulating Cell-free Genome Atlas) study, which is in an ongoing follow-up phase. The firm intends to launch additional clinical studies, beginning next year, in individuals with concerning non-specific symptoms who are not currently indicated for a cancer workup. This could support uptake of the DAC test in an expanded primary care patient population as early as 2023.
Earlier this year, Grail had shared some data on the performance of its technology in cancer-suspicious cases at the American Association for Cancer Research Virtual Annual Meeting, though it didn't talk about its commercialization plans at that time.
The data, from a subgroup of 300 CCGA subjects, showed that the company's methylation pattern approach had similar specificity, sensitivity, and ability to identify the location of the cancer signal as it did across the full CCGA cohort.
Notably, the test showed 100 percent specificity in this group, meaning that among the individuals who were cleared by their doctors of having cancer, none tested positive on the Grail assay.
In terms of sensitivity, Grail could detect cancer in almost 50 percent of the individuals who were later confirmed as having cancer. Excluding stage I renal cancers, which seemed to present the greatest challenge to the method, detection rose to between 50 and 59 percent. For stages II and above, the test correctly detected up to 79 percent of individuals who were eventually confirmed to have cancer.
Grail said it was unable to comment on its strategy for addressing different clinical niches due to its pending IPO.
Luis Diaz, head of the department of solid tumor oncology at Memorial Sloan Kettering Cancer Center and an expert in noninvasive cancer detection, said that the base technology for Grail's Galleri screening test would not necessarily have to change to support diagnostic or other uses. The same methylation-based process would be expected to work across applications, as long as they depend on the same ability to discern a cancer-associated signal from the blood.
That said, Diaz explained, it wouldn't make sense for the company to try to establish Galleri as a single, multi-function assay across screening, diagnosis, and other uses because of differences in how tests are approved, endorsed, and billed in separate spheres of medical practice.
In the documents filed last week, Grail also unveiled plans to adapt its technology for a third application: minimal residual disease testing. In this setting, the company would be a competitor to firms like Natera and Inivata, which have launched services to create bespoke, patient-specific mutation assays — either PCR- or next-generation sequencing-based — using whole-exome sequencing data from a tumor tissue sample. These individualized assays are then used for MRD detection and monitoring.
Unlike these approaches, Grail's technology could offer a universal tool for all patients without the need for initial tissue sequencing. That said, the company wrote that it is also developing flexible approaches to allow personalized analysis informed by a baseline plasma sample or tissue, if available.
The firm will need to conduct clinical studies in order to validate the performance of its platform in the MRD setting, which it plans to do in collaboration with pharmaceutical partners, with the expectation of reporting early data in the first half of 2021. If it's successful in establishing itself in MRD detection to guide adjuvant therapy or support adjuvant clinical trials, Grail would then seek to expand to the larger market of cancer recurrence monitoring and therapy response tracking.
Beyond its work to spread its methylation approach across multiple clinical use cases, Grail also disclosed a few areas of future technology development where it has made progress, including analysis of cell-free RNA and the extraction of cell-free nucleic acids from urine.
Being able to use urine will allow Grail to test whether this alternative liquid biopsy source might increase tumor fraction and improve sensitivity in certain urologic cancers.
The company also said RNA may provide an additional source of signal for detecting cancers that prove more of a challenge to its core methylation platform, as well as for predicting tumor tissue of origin and determining cancer subtypes.
Research shared by the company at Cold Spring Harbor Laboratory's Biology of Genomes meeting last year described the discovery of what Grail researchers dubbed "dark channel biomarkers" (DCBs), which represent genes that have the potential for high signal to noise in cancer patients in their expression relative to non-cancer controls.
Analyzing circulating cell-free RNA data from 210 individuals in the CCGA, 98 with stage III cancer and 112 age-matched non-cancer controls, the group was able to identify DCBs that distinguished cancer participants in both a tissue- and cancer subtype-specific manner. They also observed cases where DCB signal amplification allowed the detection of cancer in patients with low cfDNA tumor fraction.
In its IPO document, Grail also said it has developed a targeted cell-free RNA assay to study a panel of biomarkers for breast and lung cancers and evaluate their potential to complement its existing methylation platform. In an early study, the company said it saw evidence that cfRNA could help improve detection of early-stage hormone-receptive positive breast cancer and lung adenocarcinoma in patients missed by methylation alone.