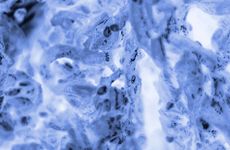 NEW YORK – A new project is underway in Europe to develop a platform for the direct quantitative measurement of circulating cell-free RNA molecules obtained via liquid biopsy.
The effort, called diaRNAgnosis, also aims to deploy new assays for testicular cancer and prostate cancer based on the platform. The European Commission awarded a consortium of private companies and academic researchers €759,000 ($901,000) recently to carry out their plans. It will commence in January 2021 and run through December 2024.
Destina Genomica, the Granada, Spain-based subsidiary of Destina Genomics, a Scottish company headquartered in Edinburgh, is spearheading the project. Destina specializes in nucleic acid testing and diagnostics development, with a focus on RNA detection and analysis.
The company is platform agnostic and has partnered with various technology companies, such as Merck, Luminex and Quanterix. For diaRNAgnosis, Destina intends to work with Optoelettronica Italia (Optoi), a Trento, Italy-based manufacturer of microelectronic sensing platforms. A third technology partner is Nanogetic, also based in Granada, which specializes in nanotechnologies.
Academic partners at the University of Trento and University of Catania in Italy, the University of Granada in Spain, and the Princess Máxima Center in the Netherlands will also take part in diaRNAgnosis.
"We intend to target microRNAs in the field of prostate cancer and testicular cancer," said Salvatore Pernagallo, operations director at Destina. "At the end of this project we would like to be able to offer a PCR-free technology that is able to detect RNA related to both cancers."
Pernagallo claimed that, if successful, Destina and its partners will be able to offer the diagnostics market something unique: a PCR-free platform for diagnosing, monitoring, and prognosing both genitourinary diseases.
"If you look at the new frontier, liquid biopsy, there are interesting liquid biopsy tests where you have cell-free circulating RNA, DNA, miRNA, short RNA in general," said Pernagallo. "This is a very impactful field in diagnostics now and this is the target of Destina to implement its technology, to detect, analyze, and quantify circulating cell-free RNA," he said. "This will supply the market with a new way of doing diagnostics."
A combination approach
Destina was founded in 2010 in Edinburgh and expanded to Granada two years later to commercialize the technology developed by Mark Bradley and Juan Jose Diaz Mochon while they were researchers at the University of Edinburgh. Destina has partnered with Quanterix, Luminex, and MilliporeSigma to develop miRNA detection methods for liver toxicity testing and cancer diagnostics.
Destina, for instance, offers its LiverAce kit and services for quantifying miRNA-122 in cells, tissues and biological fluids combining its technology with the MilliporeSigma SMCxPRO, Quanterix SR-X, and Luminex Magpix systems. Destina also works with clients to develop customized assays to detect different types of RNAs, such as miRNAs, mRNAs, and assays to detect RNA therapeutics.
The firm's core technology is called DGL-Tech, which relies on specific abasic peptide nucleic acid capture probes (DGL-Probes) and a unique chemistry for detection of nucleic acid targets, an approach that can be adapted to various molecular diagnostic platforms. An accompanying technology, called ChemiRNA Tech, relies on the DGL-Tech approach to label duplex formations of miRNA sequences, and supports the direct detection and quantification of miRNAs in body fluids. 
According to Pernagallo, in diaRNAgnosis, Destina aims to pair this technology with microbeads functionalized by its partner Nanogetic, which will then be analyzed using Optoi's microsensing device. The partners refer to the combined Destina-Optoi platform as ODG.
"The technology will be bead-based, where the capture probes will be coupled to beads," said Pernagallo. "That means the efficiency of coupling is extremely important to improve the efficiency of the reagents." The aim is to provide a platform that can "read the concentration of miRNA the same way you can measure the concentration of sugar in your blood," he said.
Cristina Ress, head of Optoi's biomedical division, called the company's partnership with Destina a "win-win relationship" for both firms. "We have had a long-lasting and complementary partnership with Destina because we combine microsensing technology from our side and chemistry from their side," she noted. Optoi and Destina are also participants in ARREST-TB, a €4.5 million EU-funded project to develop new diagnostics for tuberculosis that started last year.
Optoi was founded in 1995 and specializes in the manufacture of custom and standard silicon wafers and assembly of microelectronics. In addition to biomedical work, it also serves the industrial, aerospace and environmental sectors. Ress said that the firm produces small, robust, and inexpensive chips representing a smart solution to detect miRNAs using Destina's technology.
Still, the diaRNAgnosis project has its challenges. Rosario Sánchez-Martín, founder and scientific advisor of Nanogetic, noted that despite extensive experience in developing functionalized micro- and nano-particles to detect nucleic acids , they have not yet worked specifically on a project for detecting circulating cell-free RNA in blood samples. This is the first time they will interrogate miRNAs with their reagents.
"We are optimizing the microbeads to attach the Destina DGL-Probes and we will also work with Optoi to validate these microbeads with their technology," Martín said. "Depending on the results they have, we might have to go back and change things related to how we attach DGL-Probes to those microbeads, the nature of the beads, and the size."
Together with the Italian pharma Fidia Farmaceutici, Nanogetic also owns a nanotechnology platform for the controlled transport of active molecules for diagnostic, prognostic, and therapeutic purposes. Martín said that Nanogetic is therefore prepared for the project. "We have worked with biological samples in many other applications," said Martín. "We have experience that we can apply here."