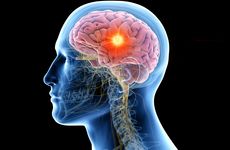 NEW YORK – UK-based cancer diagnostics firm Dxcover said it anticipates a 2025 debut in Europe of its single-cancer tests that can be tuned for screening healthy or symptomatic patient populations, starting with its brain cancer tests and followed by its colorectal cancer tests.
The Glasgow, Scotland-headquartered company has been developing an assay platform that uses attenuated total reflection Fourier transform infrared spectroscopy (ATR-FTIR) and machine learning-trained algorithms to identify spectral patterns in blood chemistry that are linked with cancer. It has been developing versions of those tests that are tuned for either high sensitivity to rule out cancer in symptomatic patients or high specificity to screen healthy patients for early signs of cancer. Dxcover would set the sensitivity and specificity of its test based on the requirements of each market.
While the University of Strathclyde spinout gave a preview last year of its work toward detection of multiple cancers on its platform and company officials recently published study results on detection of eight cancer types, Dxcover CEO Mark Hegarty said the company doesn't think the market is ready for multi-cancer early detection tests and that healthcare providers remain skeptical about their utility despite Grail's success as a pioneer in that market. Dxcover would need deeper pockets for the research to support a multi-cancer test anyway, he said.
"Strategically, for a company like us, we need to raise a lot more money before we can get into multi-cancer, and we can only do that by, first of all, taking one of our products to market," Hegarty said. "But we're keeping the door open to collaborating with companies that already have large biobanks of multi-cancer data because we can mine those biobanks if they'll collaborate with us and we can help to detect the stage I and stage II disease and, potentially, the precursors, as well."
Instead, the company is focused on bringing versions of its single-cancer diagnostic tests to market, starting with its Brain Cancer Liquid Biopsy. Hegarty sees potential to market the high-sensitivity test in Europe as a rule-out cancer test to triage symptomatic patients, and he said the company expects to complete clinical studies and obtain CE-IVDR marking for its test kits by 2025.
The firm would be competing against a growing list of firms with existing or upcoming next-generation sequencing-based liquid biopsies in the early cancer detection market, including Grail, Geneseeq, Harbinger Health, EDGC, and Exact Sciences, the latter of which also just recently bolstered its liquid biopsy capabilities with the acquisition of Resolution Bioscience.
Dxcover plans to commercialize the test in Europe by gaining the backing of opinion leaders in neurosurgery based on the benefits of early tumor detection for reducing complications and improving patient outcomes. Kitted tests could easily be distributed to reference labs, and the company has been in discussions with major players in that market, he said.
In the US, Hegarty sees more opportunities for a high-specificity screening test for early detection of brain cancer, and the company recently bolstered its US presence through its appointment last month of diagnostics industry veteran Ron Andrews as it nonexecutive chair to support business operations. Hegarty said Andrews' connections will help the company build its credibility in the US and better understand the US market.
Dxcover is planning to initially commercialize a brain cancer detection test in the US through a CLIA-certified facility as a laboratory-developed test (LDT) while working to achieve US Food and Drug Administration regulatory approval that would provide a path for reimbursement.
The FDA last week published draft rules that would bring agency oversight of LDTs by amending regulations to make it clear that LDTs are medical devices under the Federal Food, Drug, and Cosmetic Act. Hegarty said that announcement was unsurprising and did not significantly change the company's US plans.
"All near-term CLIA LDT work will be in labs that comply with FDA standards, and we will simply plan to comply with the relevant regulatory pathway at the time," he said. "As a new entrant, we have the opportunity to plan for that in our development pathway."
Because the firm is governed by European regulations and compliant with the ISO 13485 standard, the firm could progress toward US commercialization through a single-site premarket application if needed.
A colorectal cancer test with enhanced adenoma detection is next up in the pipeline, and the company has begun prospective sample collection for studies. That test is a few years behind the brain cancer tests, Hegarty said. The firm's test development and commercialization efforts are supported by $18 million raised over three funding rounds, the last of which concluded in June with a haul of $12 million. Hegarty said the firm hopes to raise additional funds in the US in 2024.
He also said Dxcover has been pitching R&D partnerships with the major players in the liquid biopsy market, and his firm has been eyeing collaborations with firms that have established sales teams that could aid sales and distribution of Dxcover's tests.
"What we've been particularly interested in is partners where we can see that there's a specific gap that our technology can fill," he said.
Chief Technology Officer Matthew Baker said Dxcover sees advantages in the single-day turnaround for its screening tests, the minute amount of serum required per test, and the low cost per test relative to next-generation sequencing. He and Hegarty declined to provide an estimated price per test, although Hegarty said it would be considerably lower than the $650 to $1,000 for an NGS-based test.
The company website indicates the test requires only a drop of blood serum on Dxcover's silicon internal reflection element (Si IRE) slides.
Baker noted the study results published last month in the British Journal of Cancer that show Dxcover's multiomic spectral analysis can distinguish the patients with cancer compared to those without cancer. The authors of the BJC paper reported that in a study of biobank-acquired samples from 2,092 patients, Dxcover's ATR-FTIR test could be tuned to distinguish with either high sensitivity or high specificity asymptomatic patients without cancer from patients with any of eight types of cancer: brain, breast, colorectal, kidney, lung, ovarian, pancreatic, and prostate cancers. One model detected cancers with 98 percent sensitivity and 59 percent specificity, and the other detected them with 57 percent sensitivity and 99 percent specificity.
Mass General Hospital researcher Steven Skates, who was not involved in the BJC study, said in an email that the paper demonstrates a promising first step in establishing ATR-FTIR as a multi-cancer early detection blood test, and the low cost, rapid results, and low sample processing requirements would make such a test appealing. But he cautioned that further studies are needed to show that Dxcover's test performs well and improves patient outcomes.
Skates studies blood biomarkers for early cancer detection and designs clinical trials for early cancer detection at MGH Biostatistics and MGH Cancer Center. He said the test developers could get a better picture of the test's performance through further analysis of blood samples from a separate cohort with blinded case or control status. Additional studies could also show the test's ability to identify the cancer's organ of origin, define the clinical pathway for the test, establish its performance when combined with follow-up tests, and demonstrate its ability to reduce incidence of late-stage disease and cancer-specific mortality for at least one or more of the eight target cancers.
Last year, Hegarty and Baker also coauthored an article in Neuro-Oncology Advances that said in part that a simple and rapid blood test to rule out brain tumors in symptomatic patients would help prioritize imaging for the patients at the highest risk, hasten diagnosis, and improve access to lifesaving treatments. Brain tumors, especially during early stages, produce low circulating tumor DNA concentrations in blood, hampering the use of sequencing-based tests.
In the 2022 study, the authors used Dxcover Brain Cancer Liquid Biopsy with samples from 603 patients with brain tumor diagnosis or symptoms consistent with brain tumor development and analyzed the results using two models. One achieved 96 percent sensitivity, 45 percent specificity, 13 percent positive predictive value, and 99 percent negative predictive value. The second achieved 47 percent sensitivity, 90 percent specificity, 28 percent PPV, and 95 percent NPV.
Fred Hutchinson Cancer Center biostatistician Ruth Etzioni, who was not connected with Dxcover's studies, said she has been waiting for cancer screening firms to develop separate high-sensitivity and high-specificity versions of their tests. By adjusting the thresholds used to deliver risk-based scores, firms in that space could deliver results with high sensitivity that would be useful for ruling out cancer in symptomatic patients. Her research focuses on cancer screening and early detection.
"You always hear these horror stories of women who come with these non-descriptive abdominal symptoms and, after 16 months of testing, it turns out they have metastatic ovarian cancer," she said.
Baker said Dxcover's cost-effective tests could run in parallel with NGS-based liquid biopsies and give healthcare providers additional information they could use in treatment decisions. The company's simple sample prep, minute serum volumes per test, and rapid readout make the test a good addition to sequencing-based methods, he said.
"I think the future is going to be multiple testing [methods] that will enable us to target early detection the most efficiently," he said.
Hegarty said the results from such parallel tests could be analyzed together under a single algorithm that would combine the specificity of NGS-based tests for late-stage tumors and Dxcover's ability to detect signs of early-stage tumors.
"The deployable nature of our technology and our cost structure would certainly work to make diagnostics much more widely available," Hegarty said.