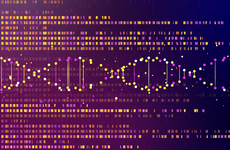 NEW YORK – Using Veracyte's Decipher GRID database, a group of Duke University researchers has homed in on genomic signatures they say could help guide treatment decisions among men with prostate cancer whose prostate-specific antigen (PSA) levels increase following surgical resection.
In a study published last week in JCO Precision Oncology, Duke oncologists Andrew Armstrong and Rhonda Bitting and colleagues shared the results of their retrospective analysis of the Phase II STREAM study, in which they identified subsets of patients who benefited from salvage radiation therapy, androgen deprivation therapy, and Pfizer's Xtandi (enzalutamide) after undergoing radical prostatectomy.
The researchers and Veracyte both say the analysis bolsters the use case for Veracyte's GRID (Genomics Resource for Intelligent Discovery) database, which includes whole-transcriptome profiles from more than 100,000 prostate cancer patients. Veracyte, which has owned and grown the database ever since it acquired Decipher Biosciences in 2021, has been partnering with academic researchers and pharmaceutical partners interested in tapping into the genomic data, both to inform drug development and improve prostate cancer treatment decisions.
In the previously conducted STREAM trial, 38 patients whose PSA levels increased within four years of a radical prostatectomy received treatment not only with salvage radiation and their doctor's choice of androgen depravation therapy, which is the standard of care in this setting, but also with the anti-androgen drug Xtandi. Armstrong pointed out that the patients in STEAM benefited from the addition of Xtandi compared to historical controls.
"We did meet our primary objective with STREAM," Armstrong said. "We showed that half of patients in this very high-risk group were still free of disease three years after completing treatment. We did not expect outcomes to be as good as they were."
But even with the unexpectedly high three-year progression-free survival rate observed from STREAM — 53 percent — Armstrong acknowledged that it's still only about half of patients. Another 47 percent of patients weren't deriving much benefit from the Xtandi, radiation, and ADT regimen. If genomic signatures could help explain who these patients are, it might be possible to treat them more appropriately, meaning with additional or different agents.
"These patients are still relapsing despite radiation, hormonal shots, and these very potent hormonal pills," Armstrong said. As such, he added, the researchers sought to determine whether genotyping could distinguish patients who could be cured with this approach from those men who might need more intensive therapy, such as the addition of chemotherapy. He also pointed out that a separate trial, the Phase II STARTAR trial, has indeed shown an overall benefit to this approach with a 72 percent three-year progression-free survival rate — but it's still not clear which men might need chemotherapy or perhaps a different therapy altogether.
Genomic analysis adds clarity
In the STREAM study analysis, which Armstrong and colleagues called a "prospectively designed correlative analysis conducted retrospectively," researchers analyzed resected tissue from 31 patients.
Using the Decipher GRID database, which Veracyte offers to its partners on a research-use-only basis, Armstrong and colleagues ran the samples' transcriptomic information on 335 precomputed signatures. Here, they found that men whose tumors had a luminal differentiated subtype had the greatest benefit with the radiation-ADT-Xtandi approach, with 89 percent of them living three years without a cancer recurrence. Meanwhile, just 19 percent of patients whose tumors were luminal-proliferating subtype lived three years without their cancers returning. Additionally, signatures related to ADT response correlated with improved progression-free survival, while those related to PTEN or increased homologous recombination deficiency were associated with relapse.
It will take large, randomized prospective studies to validate the role these signatures could play in guiding treatment regimens in routine practice — several of which are in the works, Armstrong said. But in the meantime, Armstrong said the findings underscore the value of a resource like GRID.
"These signatures can tell you a lot about the cancer and its biology and outcomes," he said. "We would love for this to become more clinically available."
Veracyte does market a clinically available score, called Decipher, that draws on a targeted panel of gene transcripts. The Decipher score, which ranges from zero to 1, is meant to give oncologists a straightforward, actionable way of interpreting patients' recurrence risks.
"Many patients receive this classifier through standard of care," Armstrong said, acknowledging that the Decipher assay and the score it generates is US Food and Drug Administration-approved and reimbursable. "But what we did, in a research context, is look at a range of genomic signatures that are not necessarily available through the standard clinical report," he said.
All of the additional information behind these one-number scores comprise the value that Armstrong and his colleagues are interested in.
"Patients who get a Decipher assay basically learn their risk score, and that's it," he said. "But there's a tremendous amount of information available on the back end that the signatures are revealing."
South San Francisco, California-based Veracyte was eager to point to Armstrong and colleagues' JCO Precision Oncology study as an example of the type of findings its partners can pull out from the GRID database. "This study provides further evidence that the Decipher GRID database is a valuable tool to help researchers better understand the specific genomic signatures and factors that impact prostate cancer disease progression and individual responses to various treatment approaches," Elai Davicioni, Veracyte's medical director for urology, said this week in a statement.
Importantly, though, Armstrong and his team found that the single-number Decipher risk score wasn't as helpful in predicting recurrence as the other signatures identified using GRID. "The standard clinical Decipher score was associated modestly with risk, but we found that these other signatures not reflected in the current clinical signature were much more impactful," he said, adding that, for these findings to translate into routine value, "the commercialization of that assay would have to advance to the point where [Veracyte] cold provide that to patients."
This could be possible should further studies identify the direct and actionable implications of these signatures in terms of treatment escalation or de-escalation. As Armstrong pointed out, prospective trials offer the best bet of homing in on the answer.