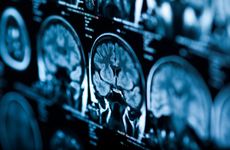 NEW YORK – Buoyed by an influx of cash from its pivot last year to provide COVID-19 testing, Biocept is planning for the first time to seek US Food and Drug Administration approval for a test to detect and quantify signals of brain metastases in patients with advanced solid tumors.
Over the last nine months, the company's cancer testing business has been dwarfed by the COVID-19 PCR assays it began performing last June. And even pre-pandemic, the firm's cancer testing volume had lagged far behind some of its leading liquid biopsy competitors despite years of test development and commercialization efforts.
Now, as infection rates begin to ease and the market for repeat coronavirus testing wanes, the firm intends to return to its original core business, but with the ability to pursue new strategies afforded  COVID-19 testing revenues.
During a call discussing the company's 2020 financial results this week, Biocept CEO Michael Nall announced that the company plans to submit an application for FDA Breakthrough Device Designation for its cerebrospinal fluid metastasis test and is beginning a registry trial later this year to demonstrate improved detection of cancer spread to the brain or central nervous system.
Biocept launched a version of its Target Selector CTC isolation and ctDNA analyses for use on CSF in January 2020 and has collected data from some small studies showing that its antibody-based microfluidic platform could detect brain and other CNS metastases more sensitively than the current standard of cytology and imaging.
According to Nall, the company's clinical research collaborators advised the firm, based on that data, that this would be a promising niche to try to address commercially.
"As you've seen the liquid biopsy space evolve over the past [decade] ... it's become a highly competitive space," Nall said, and part of Biocept's ability to attract business has been its provision of not just circulating tumor DNA assays, but also circulating tumor cell isolation and quantification.
Detecting CNS metastases "is an area where CTCs are really important," he added, "so we finally found, I think, a real critical way that we can help patients where other folks can't help patients."
As a result, the company has decided it makes sense to invest in a regulatory pathway for this application that it hasn't pursued for past assays, to have a chance at associated high-value reimbursement.
"The company has never had the balance sheet and the wherewithal to do something like this. We've always wanted to do these things, but the challenge has been funding, just from where we evolved," Nall said in an interview. "Now we can make these long-term investments in what we think is truly valuable for patients and physicians [and with] … the timing of this new FDA program for breakthrough devices last year and now the tie to the [Medicare Coverage of Innovative Technology] … it seemed to make sense for us with our objectives," he added.
Medicare Coverage of Innovative Technology, or MCIT, is a new pathway of reimbursement for devices granted breakthrough designation by the FDA. Originally slated to go into effect on March 15, the rule has since been delayed until May 15 as part of a larger regulatory freeze instituted by the Biden White House to review last-minute regulations approved under the Trump administration.
If finalized, it provides Medicare coverage for a period of four years, beginning immediately when a device that previously received FDA breakthrough status gets marketing approval from the agency.
A device still has to go through the process of evidence collection and must satisfy FDA's requirements for approval in order to be covered. That said, having breakthrough designation means that this process should be faster, as companies receive enhanced agency feedback and an accelerated review of submitted applications.
According to Nall, Biocept's newly announced registry trial will include about 200 patients in total, who will be tested using the company's platform and followed as they are evaluated in parallel using standard clinical practices.
"There is a little bit of a difficulty in that you can't do a one-time comparison to an imperfect gold standard because the imperfect gold standard is going to be wrong half the time, so what we have to do is we have to follow the patients longitudinally … comparing them simultaneously with the current standard of care," said Michael Dugan, Biocept's chief medical officer.
According to Dugan, the firm expects to enroll 50 to 100 patients in the first year, which should be enough to demonstrate improved performance.
"What we hope to find is that we'll do at least as well or better than cytology," he said. However, the firm will also provide a quantitative result that physicians can use to follow therapy response "and really establish this as the gold standard for that initial diagnosis and response to therapy," he added.
This monitoring capability could help make Biocept's platform even more attractive, as interest has grown in recent years toward blood-based cellular and genomic technologies that can provide better real-time information about patients' response to treatment.
The company will pursue FDA clearance for its test as an alternative to, and improvement upon, CSF cytology, which Dugan said is a pretty low bar with only about 50 percent sensitivity.
Nall said that Biocept doesn't have any immediate plans for taking additional liquid biopsy products in its menu down a similar regulatory pathway, but that there could definitely be longer-term opportunities for other assays in this vein.