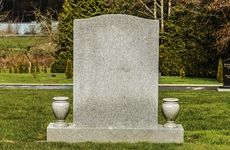 NEW YORK (360Dx) – A test that measures remnant lipoproteins and other cardiovascular disease prediction markers has been retrieved from bankruptcy and relaunched by VAP Diagnostics.
VAP Diagnostics has acquired the rights to a technology that provides the basis of the test that clinicians use to assess cardiovascular disease risk. It has also taken on the debt of the test's previous owner Atherotech Diagnostics Lab, which closed its laboratory in Feb. 2016.
The firm is funded by China-based Ningbo Medical Systems, which manufactures biochemistry reagents and analyzers, and specializes in clinical laboratory services.  VAP Diagnostics said that Ningbo paid $19.6 million for Atherotech's assets.
The firm's test, the VAP+ Lipid Panel, is available to physicians and patients throughout the US and has been on the market since 1999. Since then, more than 10 million patients have taken the test, according to VAP Diagnostics.
In relaunching it last week, VAP Diagnostics will apply a direct sales approach targeting physicians' offices, clinics, and hospitals, and it will also pursue strategic distribution partnerships, its CEO Michael Mullen said in an email.
The company is reconnecting with physicians that had used the test prior to it being pulled from the market. It will also resume marketing to customer prospects that it was targeting prior to the plant shutdown.
The firm said today that it has reached an agreement with Ohio-based Cleveland HeartLab, which offers biomarker-based tests that are predictive of cardiovascular risk from its CAP-accredited and CLIA-certified clinical reference laboratory. Under the agreement, Cleveland HeartLab and VAP Diagnostics Lab will offer the VAP+ Lipid Panel to Cleveland HeartLab customers, including MDVIP, a network of primary care physicians that have a focus on personalized preventive healthcare programs. Additional terms of the agreement were not disclosed.
Atherotech had swiftly removed the test from the market in February 2016 after its financial backers pulled the plug, forcing the company to file for Chapter 7 bankruptcy. Even before then, though, Atherotech was facing problems.
The company began operating in 1999 as a spinout from the Atherosclerosis Research Unit at the University of Alabama, Birmingham. It was acquired in 2010 by Behrman Capital, a New York private equity firm.
Grant Behrman, managing partner of Behrman Capital, said at the time of the acquisition that the VAP test "is the premium offering in advanced cholesterol testing and has been steadily gaining higher adoption amongst physicians."
Mullen, who was CEO of Atherotech at the time, said that the firm's value proposition rested in "the ability to provide early detection of heart disease risk, significantly reducing downstream healthcare costs and improving quality of life. We believe there are tremendous opportunities for the continued growth of our business due to the increasing awareness of cardiovascular disease risk in the United States."
However, in 2015 Atherotech was investigated by the US Department of Justice related to allegations that it violated federal antikickback statutes by paying physicians in exchange for patient referrals.
The Wall Street Journal reported at the time that Atherotech denied the allegations, and said it was cooperating with investigators.
By the middle of 2015, Atherotech was losing money, and by the fourth quarter, the company remained unprofitable and in violation of its bank covenants, according to Fortune.
On top of its problems with the DOJ, the firm's business had begun to suffer from market-related challenges. They included requirements to comply with an increasing volume of industry regulations, and a reduction in the reimbursement rate for its test, said Kenneth French, director of clinical operations for VAP Diagnostics. This came soon after its financial backers had taken out the value of their original investment and profits, he added.
"It was the perfect storm of a thousand bee stings," French said.
However, French said that the VAP test has been popular with doctors because it not only provides all the measurements available from competing, commercial laboratories, but it also provides additional, "more granular" measurements and a greater level of accuracy enabled by use of the company's ultracentrifuge technology.
The VAP Diagnostics test provides measurements of cholesterol and triglycerides, as well as hereditary risk. The firm also offers testing for inflammatory, glycemic, and renal markers to provide a more complete picture of cardiovascular risk. It is offering lab-developed tests from a CLIA laboratory in Birmingham, Alabama, where VAP Diagnostics is based.
The VAP+ Lipid Panel test uses a ultracentrifuge that spins a serum sample in a tube at forces great than 100,000 Gs. Because lipoproteins are different from each other in size and density, the spinning tube separates them into layers associated with these properties, French said.
The system releases lipoproteins from the tube, and carefully mixes them with reagents designed to chemically combine with the lipoproteins. Different reagents bind with lipoproteins of varying sizes and densities. A spectrophotometer reads the way reagents have bound to lipoproteins, and thus reveals the composition of the sample, identifying different types of lipoproteins and their levels in serum. 
It directly measures low-density lipoprotein, while standard commercial tests estimate it, leading to a more accurate low-density lipoprotein measurement that's critical for reducing disease burden and risk, French said.
Accurately measuring low-density lipoproteins is particularly important, because the smaller the particles, the more likely they are to cause plaque formation in artery walls, and this will lead to a heart attack if it's not managed, according to VAP Diagnostics
French said that the VAP Diagnostics test is the only panel available in the US that routinely measures remnant lipoproteins. In one study, in which Atherotech participated, researchers sought to demonstrate the importance of elevated remnant lipoproteins in predicting coronary death, myocardial infarction, and stoke.
According to the researchers, the study, published in April 2016 in the Journal of the American Heart Association, shows that "remnant lipoproteins, the triglyceride-enriched precursors to low-density lipoprotein, are an emerging risk factor for coronary heart disease."
As a result, the team of researchers — from Johns Hopkins Ciccarone Center for the Prevention of Heart Disease, Boston University School of Public Health, Royal Brompton and Harefield NHS Trust, and the University of Mississippi Medical Center — sought to determine the association of remnant lipoprotein cholesterol levels with incident coronary heart disease "in two diverse, prospective, longitudinal observational US cohorts."
The researchers concluded that remnant lipoprotein cholesterol levels were predictive of incident coronary heart disease in a diverse group of primary prevention subjects, and that interventions aimed at reducing remnant lipoprotein cholesterol to prevent coronary heart disease warranted "further intensive investigation."
The VAP Diagnostics test also comes at the right price for patients, French said. If a patient requires 10 components of a lipid panel — including total cholesterol, low-density lipoprotein, high-density lipoprotein, and triglycerides — the standard commercial lipid panel would receive $187.55 and the VAP test $50.75 under the Alabama fee schedule, which French used to provide an example of Medicare reimbursement. For people not getting reimbursements from Medicare who may be on a high-deductible insurance plan, the out-of-pocket cost would be far higher for a standard commercial lipid panel, he said.
French noted that the VAP test is reentering the market while building on "a large and active body of clinical evidence that validates the importance of accurate, affordable, and comprehensive cholesterol risk assessment in improving outcomes and eradicating cardiovascular disease risk."
To illustrate its point, VAP Diagnostics identified a study published in the Journal of American College of Cardiology in which researchers at Johns Hopkins Ciccarone Center for the Prevention of Heart Disease evaluated samples from more than 1.3 million adults who underwent lipid profiling, from 2009 to 2011, with Atherotech's ultracentrifugation technique.
The study compared Friedewald-estimated and directly-measured low-density lipoprotein cholesterol values. It found that a commercial cholesterol test underestimated low-density lipoprotein levels about 50 percent of the time, and that error increased as triglyceride levels increased.
Low-density lipoprotein cholesterol values are "routinely estimated by the Friedewald equation to guide treatment, the study said. However, compatibility with direct measurement has received relatively little scrutiny," especially at levels greater than 70 mg/dl, which is targeted in high-risk patients.
The Friedewald equation tends to underestimate low-density-lipoprotein cholesterol "most when accuracy is most crucial," the study said. If triglyceride levels are greater than or equal to 150 mg/dl, Friedewald estimation commonly classifies LDL-C as being less than 70 mg/dl, despite directly-measured levels being greater than or equal to 70 mg/dl, "and therefore additional evaluation is warranted in high-risk patients."