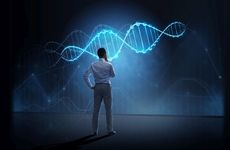 NEW YORK – PHIX Genomics is a new clinical genomics diagnostics company that aims to be operational in the Philippines by the second quarter of next year, serving the country with a menu of tests that will include cancer profiling, pharmacogenomic, inherited disease screening, and other assays.
Clinical genomics is just one business area for PHIX, which also intends to sell genomic tools and introduce a variety of agriculture and lifestyle-focused tests to the Southeast Asian country.
"We saw all along that there was virtually no genomics in the country," said CEO Jeffrey Seitz, who relocated to the capital Manila from Canada this year to oversee the new venture. "And what activity there is is less than five years old."
While there has been increased activity in the Philippines as of late — the Asia Pacific Conference on Human Genetics was held in Manila this month — Seitz noted that clinical genomics is often outsourced from the Philippines with samples sent to South Korea, Singapore, or Japan for analysis, or even to the US through Invitae or Ambry Genetics.
But PHIX wants to be the "first ones to put its feet on the ground," Seitz said, becoming a local provider that can meet the needs of the country's population of 108 million people, who are spread across 7,000 islands with a bevy of tests, technologies, and services.
Seitz is also vice president of D-Mark Biosciences, a Canadian genomic solutions company, and will continue to hold those roles as he leads PHIX through its startup phase. At D-Mark, Seitz said, he immersed himself in assembling genomics workflows for partners from sample preparation through data analysis. "Everything but the sequencer," he said.
At PHIX he will draw on these experiences to roll out next year a fairly comprehensive testing menu to an underserved market. The company is in the process of setting up a local lab and hiring staff, and by the beginning of next year should have half a dozen on board, including a chief medical officer and director of informatics, in addition to a CFO, marketing manager, and head of business development. All financing to date has been through private investments, but Seitz said the company is courting local investors and could announce some financing next year as well.
Rather than developing and launching its own tests and tools, PHIX sees itself as bringing the genomics world to the Philippines. Its first priorities will be to get cancer profiling assays on the market, targeting mutations associated with breast cancer, such as BRCA mutation tests, in addition to markers for guiding treatment decisions for colorectal, gastrointestinal, and lung cancers, as well as melanoma.
"Everything is an outsource-insource model" for the time being, said Seitz. "I've got a global genetics network and partners from all over the world that are providing various assays in cancer, infectious diseases, inherited diseases, [non-invasive prenatal diagnostics], newborn screening, most of the gamut in terms of what is commercially available for clinical genomics," he said.
He declined to name any partners at this time.
Within PHIX's Manila lab, the company plans to offer sample preparation, though it will still be dependent on partners for next-generation sequencing. Seitz said that continued innovation in the sequencing space led to the decision to not bring the technology in house. "Sequencing instrumentation is highly expensive and it's a highly turbulent field, where instruments become obsolete quickly," he said. "It's not an investment I want to make right away."
Seitz declined to name PHIX's sequencing or informatics partners.
PHIX Genomics' immediate market is the Philippines. While the country has more than 100 million people, he said that it will be the "top earners" in the Philippines that will be able to afford clinical genomics at first, around 8 million people. Despite the country's island geography, he said that the lab will be able to service the whole country, collecting samples via four major depots. "There are already a lot of systems in place we can access and we can outsource sample collection," he said.
To expand its network, the company will also work with local institutions, such as the country's Department of Science and Technology, Department of Health, National Institute of Health, and the Philippine Genome Center, which is based outside Manila in Quezon City, and offers sequencing and bioinformatics resources.
There may also be the opportunity to develop tests geared for the local population. Seitz said the company would contribute to efforts to develop a Filipino-specific genome database. "That will take several years to develop, but that will definitely shine light on regional mutations and allow us to develop specific tests for this population," he said.
PHIX Genomics is also eyeing opportunities beyond the Philippines. Seitz said the company could expand to Malaysia, Vietnam, Cambodia, Thailand, and, most immediately, Indonesia, another archipelagic country with a sizable population of 256 million people, which compared to Malaysia has experienced "little development of clinical genomics" to date. "We'll start here, but then we'll branch," said Seitz.
Tools, agriculture, and lifestyle
When PHIX rolls out clinical genomics in Q2, its tools, agriculture, and lifestyle offerings will also come online. Of the four divisions, tools is particularly important, Seitz said, because it will provide the company with inventory to draw on for its three other businesses, while it will also provide a revenue source via sales to the local life science community.
"We will represent technologies from around the world for genomics," said Seitz. "We need to make sure we have access to all the right technologies for the other three divisions."
Agriculture is also an interesting market for PHIX. Seitz, the son of a Saskatchewan dairy farmer, said he developed an interest in agricultural biotechnology at D-Mark Biosciences in Canada, and will apply that knowhow in the Philippines as well.
"There is a massive pineapple industry, and significant chicken and tilapia industries," he said. "They are plagued by pathogens, and we are looking to improve pathogen resistance with genomics," he said.
While the International Rice Research Institute (IRRI) in Los Baños might seem like an obvious partner in the ag space, Seitz noted that rice is an advanced genomic crop, where genomics has already been applied. Instead, partners will more likely be local industry, he said.
The fourth business, life, will supply wellness and lifestyle tests to the local market. "There is still a chunk of business to grab there and a big market to potentially get a piece of," he said of the consumer opportunity. As such, PHIX will build an online capability for lifestyle genomics.
To staff these businesses, Seitz said he has been surprised by the local talent available in the Philippines. He said the country has a "strong computer science and academic base." On the commercial side, some have experience in the national offices of multinational life sciences firms. Qiagen, for instance, last year opened a shared service center in Manila specializing in supply chain management, customer care, and accounting as well as technical services.
These teams typically take advantage of a lower-cost environment to support global operations, something that PHIX could potentially also take advantage of in data analysis, for instance.
"We are building an informatics team for that purpose, so we can be an outsource capability for other institutes and firms," said Seitz. "That way we can offer services that are more economical than they would get in developed countries."