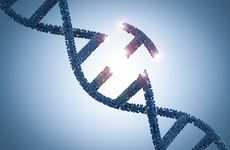 NEW YORK – Genetic engineering company Sherlock Biosciences said on Thursday that it has received Emergency Use Authorization from the US Food and Drug Administration for its Sherlock CRISPR SARS-CoV-2 kit for the detection of the virus that causes COVID-19.
The test, which the firm began developing in February, provides results in approximately one hour. It's based on the SHERLOCK (Specific High-sensitivity Enzymatic Reporter unLOCKing) platform, one of the company's foundational platforms, which was developed by Feng Zhang's team at the Broad Institute in 2017. SHERLOCK combines various CRISPR-Cas enzymes, such as Cas13, Cas12a, and Csm6, to allow for the simultaneous detection of multiple nucleic acids.
The kit works by programming a CRISPR molecule to detect the presence of a genetic signature specific to SARS-CoV-2 in a nasal swab, nasopharyngeal swab, oropharyngeal swab, or broncho-alveolar lavage (BAL) specimen. When the signature is found, the CRISPR enzyme releases a detectable signal. The test is designed for use in high-volume CLIA laboratories and hospitals.
Sherlock Bio is working to rapidly scale the production of the test kit and said it will share plans for distribution and availability in the coming weeks.
"While it has only been a little over a year since the launch of Sherlock Biosciences, today we have made history with the very first FDA-authorized use of CRISPR technology, which will be used to rapidly identify the virus that causes COVID-19," Sherlock Bio Cofounder, President, and CEO Rahul Dhanda said in a statement. "We are committed to providing this initial wave of testing kits to physicians, laboratory experts, and researchers worldwide to enable them to assist frontline workers leading the charge against this pandemic."
In addition to the SHERLOCK-based test, the company said it is also developing an instrument-free, handheld test on its INSPECTR platform that would provide rapid detection of the SARS-CoV-2 virus in a format similar to an at-home pregnancy test.