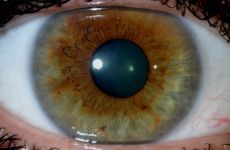 NEW YORK (360Dx) – Quidel announced on Tuesday it has completed the acquisition of the InflammaDry and AdenoPlus diagnostic businesses from point-of-care eye health diagnostics manufacturer RPS Diagnostics for approximately $14 million in cash.
The two businesses consist of products to detect infectious and inflammatory eye conditions using rapid, lateral flow assays.
InflammaDry is "the only test that detects elevated levels of MMP-9, a key inflammatory marker for dry eye," Quidel noted in a statement, while AdenoPlus differentiates between viral and bacterial causes of acute conjunctivitis, also known as pink eye.
Both assays are CE marked, cleared by the US Food and Drug Administration, and CLIA waived, and will be manufactured by Quidel's San Diego facility. Revenues for the eye health products will be reflected in Quidel's immunoassay revenue category going forward.
The products "represent a solid growth opportunity in adjacent markets for Quidel," Douglas Bryant, president and CEO of Quidel, said, adding, "The addition of these two product lines will further strengthen our position in CLIA-waived diagnostic testing at the point-of-care."
In a research note, Mark Massaro of Cannaccord estimated revenues from the tests at about $5 million annually and said that though the transaction is not expected to impact Quidel's bottom line this year, "we're incrementally positive on the deal, given that it adds some revenue at a reasonable multiple and helps (to a small extent) diversify away from flu/respiratory."
He added that he anticipates Quidel making acquisitions similar to this one, or larger ones, with its more-than-$180 million in cash balance.