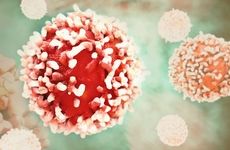 NEW YORK (360Dx) – Quest Diagnostics' planned acquisition of two Texas oncology labs will enable the clinical laboratory giant to push precision oncology services beyond research hospitals and toward community oncologists who provide the majority of cancer care, the company said.
The labs, Med Fusion and Clear Point, both based in Lewisville, Texas, specialize in using next-generation sequencing to uncover molecular changes in tumors specific to individual patients. Gene mutations uncovered by the labs are mapped to treatment pathways from McKesson's The US Oncology Network, a network of more than 1,400 independent physicians and more than 400 treatment centers, and Texas Oncology, a regional network affiliate of US Oncology Network. These physician networks make advanced clinical trials available to patients in local communities. US Oncology Network has enrolled more than 65,000 patients in clinical trials and has contributed to more than 60 US Food and Drug Administration-approved cancer therapies.
"What we do that's unique is we align the genes that we use for interrogation, as well as the results, to our partners' treatment pathways," said Lori Brisbin, Med Fusion chief commercial officer, who leads the laboratory's strategic initiatives. "We provide linkages to US Oncology Network research trials, which allows patients to actually retain their medical oncologist and be treated closer to home in the community versus having to go to Memorial Sloan Kettering or MD Anderson for treatment."
The framework results in advanced cancer care treatment options that are actionable for patients who live in communities that are not in close proximity to major cancer research centers, Brisbin said.
"They can stay with their families. They don't have to travel," she added. "We have to provide actual results for oncologists to treat patients who are sitting in their offices today."
A Quest spokesperson said the standardized framework developed by Med Fusion for delivering next-generation sequencing to community oncologists is key to reaching an important segment of cancer care.
"About 70 percent of cancer care is delivered by community oncologists, so it's important that the diagnostics that are provided to them be standardized and evidence-based," said Wendy Bost, the Quest spokesperson. "That is the model that we want to build on and introduce, not just to physicians in the US Oncology Network and Texas Oncology, but to all physicians throughout the US."
Quest plans to expand the Med Fusion-developed next generation gene sequencing framework through a Precision Oncology Center of Excellence that will be established in the 160,000 square-foot Lewisville facilities that Med Fusion and Clear Point share. The new center will provide a broad range of services, with a special emphasis on oncology and advancing precision medicine diagnostics. Quest has four other centers of excellence each with different areas of emphasis — including one in Massachusetts, one in Virginia, and two in California. One of the centers in California also specializes in next-generation sequencing, while the other California center focuses on prescription drug monitoring. The Massachusetts center includes Athena Diagnostics, which focuses on neurological disorder testing, while the Virginia center is more broad based.
The planned Texas center is significant because it is Quest's first in the region and will greatly expand the company's geographic reach for advanced diagnostics. In addition to further developing the next-generation sequencing framework developed by Med Fusion, the Precision Oncology Center of Excellence may also incorporate other initiatives that Quest has underway in the area of precision oncology, Bost said. Last fall, Quest announced the launch of IBM Watson Genomics from Quest Diagnostics, a service that applies IBM Watson's cognitive computing capabilities toward genomic tumor sequencing. The service is supplemented by Memorial Sloan Kettering Cancer Center's OncoKB precision oncology knowledge base to inform treatment options. 
While plans for the Precision Oncology Center of Excellence are still in the early stages, Bost said the company may explore the possibility of making the IBM Watson service available to oncologists of the US Oncology network through the center.
The expansion of precision oncology beyond major cancer research centers to community oncologists is due in part to the evolution of tumor sequencing and improvements in the tools and technology for testing tumor genes, according to John Heymach, chair of thoracic/head and neck medical oncology at the University of Texas MD Anderson Cancer Center.
A decade or so ago, it may have cost more than $1,000 to look at one gene mutation. Today, information about hundreds of genes can be gleaned for the same price, spurring a move away from a gene-by-gene approach.
"We don't need all the data from hundreds of genes, but you often find things that you wouldn't have found if you didn't sequence for them all," Heymach said.
For example, the BRAF mutation is found in approximately 60 percent of melanoma patients, and has been successfully treated by two BRAF-inhibitor drugs, Zelboraf (vemurafenib) and Tafinlar (dabrafenib). Next-generation sequencing has also uncovered the mutation in a small number of lung cancer patients.
"It turns out in lung cancer, only 1 or 2 percent of patients have that same BRAF mutation, but if you have it, the drugs that are approved for melanoma work very, very well," Heymach said.
The lower costs, combined with early successes like this in next-generation sequencing have contributed to expanding the model, he added. "It certainly began in research places, but now it is starting to spread more broadly because there are companies that are able to do next-generation sequencing very efficiently and cost effectively," he said.
Heymach expects the extension of next-generation sequencing to a broader patient segment will not only help patients in smaller communities but will help the field as a whole, as the examination of gene mutations across a wider group will help in identifying small target groups that can benefit from specific therapies.
Another technology that has generated buzz in the cancer diagnostics space is liquid biopsy, though the jury is still out on whether the technology is yet ready for clinical use. According to Bost, Quest is "excited about the potential clinical value of liquid biopsies, and this is an area we are exploring." With the new acquisitions and the creation of the new center of excellence, the firm "will consider different ways to make the most of the opportunity," she added.
As part of the acquisition of the Med Fusion and Clear Point labs, which is expected to close in the third quarter, Quest will become a preferred provider of advanced diagnostics to US Oncology Network and Texas Oncology. In addition, Quest will become the preferred provider of a full range of inpatient and outpatient diagnostic services for 12 of the 48 hospitals of Baylor Scott & White Health, the largest nonprofit healthcare system in Texas. This relationship represents the continuation of a service that Med Fusion and Clear Point labs have provided as inpatient and outpatient laboratory to 12 hospitals in the chain.
Baylor Scott & White Health, The US Oncology Network, Texas Oncology, and Pathologists Bio-Medical Laboratories are all co-owners of either Med Fusion, Clear Point labs, or both.