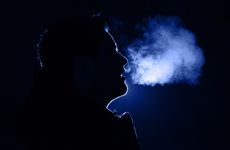 NEW YORK ─ Owlstone Medical is preparing to launch breath testing for digestive health in its UK laboratory, using gas chromatography to detect hydrogen and methane biomarkers for the diagnosis of gastrointestinal conditions such as small intestine bacterial overgrowth, or SIBO, and food intolerance.
The offer of the breath testing service in collaboration with Functional Gut Diagnostics and Functional Gut Clinic represents a debut in digestive health diagnostics for Cambridge-based Owlstone and will be the first time it will begin booking revenue from clinical testing.
A recent agreement inked with its collaborators represents a significant milestone for the firm because it reflects an expansion of Owlstone's operations, which already involve extensive breath-based diagnostic test development, Chris Claxton, vice president of investor relations and marketing at the firm, said in an interview.
Until now, Claxton noted, Owlstone has been focused on identifying and validating breath-based biomarkers for a range of medical conditions, including the early detection of lung cancer, liver-disease staging, and detecting respiratory conditions. Further, it is collaborating with academic organizations and pharma companies seeking to use breath sampling to develop drugs for some of these conditions. According to Claxton, the firm has booked about £10 million ($14.2 million) from pharma and academic sales since 2017.
Its new collaboration will focus initially on helping Functional Gut Clinic and Functional Gut Diagnostics scale up hydrogen and methane breath testing services in the UK. Owlstone Medical and its partners aim to offer a clinical service that integrates different components of digestive health and includes testing, data analysis, and consultation with patients.
The firm will use gas chromatography to detect concentrations of hydrogen and methane biomarkers in breath samples collected at the point of care, often in the home.
Founded in 2014, Functional Gut Clinic operates three clinics in Manchester, London, and Cambridge and satellite clinics around the country established to enable fast diagnosis and management of gastrointestinal conditions. Functional Gut Diagnostics was launched in parallel to complement the clinical activity underway at Functional Gut Clinic by providing diagnostic testing, analysis, research, and training to enable patient care in functional gastroenterology and disorders of the gut brain axis.
The testing business has been growing steadily under the management of Functional Gut Clinic and Functional Gut Diagnostics, with orders coming for the testing of patients in hospitals and private clinics, according to Owlstone. It did not disclose revenues already booked from such testing.
For patients in public hospitals looking to obtain digestive health breath testing, services are often reimbursed by the UK National Health Service, Claxton said. However, a high percentage of the ordered tests originate from private care settings and costs are either covered by private insurance or paid out of pocket, he added. The average price of a breath test for digestive health is £200.
This month, Owlstone is taking over the manufacturing of breath collection kits that Functional Gut Diagnostics has been producing and using for hydrogen-methane gas chromatography-based diagnostic testing over the past 18 months. In the near term, the UK Lab Services Agreement between the partners aims to support Functional Gut Diagnostics' at-home SIBO and food intolerance offering in the UK.
SIBO occurs when bacteria that normally grow in other parts of the gut start growing in the small intestine. It is associated with various conditions including viral gastroenteritis, celiac disease, Crohn's disease, and irritable bowel syndrome.
For testing, Owlstone will mail collection kits to users' homes where they will first provide a baseline breath sample and then ingest a substrate, such as glucose or lactulose, which triggers a gastrointestinal response. Users then provide additional samples before mailing them to Owlstone Medical for analysis. Patients receive a report that includes a gastroenterologist's interpretation of results, and they are given an option for a follow-up consultation. The interpretation of clinical test results and consultation service provides a way to differentiate digestive health testing services, Claxton said.
Hydrogen-methane breath testing is just a part of a broader strategy for Owlstone Medical in digestive health. Longer term, Owlstone believes that the recent agreement will enable it to expand the discovery and validation of new breath biomarkers for digestive health using volatile organic compound breath signatures.
"Our vision for the digestive health space is to offer not only hydrogen-methane breath testing but a range of breath tests that can be completed in laboratories or in the home," Claxton said. "Through this collaboration, we expect to provide testing for this broader menu through our own facility in the UK and ultimately in the US."
Commonwealth Diagnostics International, based in Salem, Massachusetts, part of a Functional Gut Diagnostics joint venture, is also expected to launch new tests in the US that have been developed through the collaboration.
Though breath tests for medical conditions are primarily in the development stage, a range of detection technologies are being explored including mass spectrometry, gas chromatography, ion mobility spectrometry, and electronic sensing. A growing number of companies are seeking to develop such technologies and tests.
For example, Cambridge, UK-based Rapid Biosensor Systems is targeting the clinical need for more rapid and affordable tuberculosis screening by combining breath sampling with evanescent-wave optical sensing.
Further, clinical investigators have reported identifying whether lung cancer patients responded to the anti-PD-1 immunotherapies nivolumab (Bristol-Myers Squibb's Opdivo) and pembrolizumab (Merck's Keytruda) using a breath test being developed by Reeuwijk, Netherlands-based Breathomix — and Singapore's Health Sciences Authority recently approved on a provisional basis a volatile organic compound breath test developed by Breathonix to rapidly detect COVID-19.
Owlstone has been developing breath testing technology for early-stage lung cancer, respiratory disease, and liver cancer staging over the past few years. Its Breath Biopsy platform for these indications is based on the detection of volatile organic compounds as metabolic markers of cells undergoing biochemical reactions. The firm uses a device called the ReCiva Breath Sampler for collection and analyzes the samples in its clinical laboratory using Thermo Scientific Q Exactive GC Hybrid Quadrupole-Orbitrap mass spectrometers and gas chromatography field asymmetric ion mobility spectrometry.
In January, Owlstone launched a research-use-only respiratory disease panel to support research into distinguishing between different types of chronic inflammatory airway diseases, such as asthma, chronic obstructive pulmonary disease, and idiopathic pulmonary fibrosis, and to facilitate better therapeutic decision-making and monitoring. The panel consists of a set of volatile organic compounds linked to inflammatory respiratory diseases. To identify breath biomarkers and develop the panel, Owlstone evaluated 17 separate studies and almost 4,000 breath samples using its breath collection technology and testing service. The company added biomarkers that linked specific volatile organic compounds with inflammatory subtypes, which Owlstone Medical in-licensed from the University of Liege in Belgium.
"In this and many cases, our model for getting tests to market is to launch them as research-use-only products, because that allows us to get these tests into people's hands and validate them," Claxton said.
Last September, Owlstone announced findings from a study with Cambridge, UK-based Addenbrooke's Hospital that measured patients' levels of exhaled limonene, an ingredient in citrus fruits, as part of a breath diagnostic test to detect liver disease. The study found that Owlstone Medical's exogenous volatile organic compound, or EVOC, probes could be used in breath tests to improve the diagnosis of nonalcoholic fatty liver disease and nonalcoholic steatohepatitis.
The company is currently optimizing the test and evaluating different ingredients that when ingested could work well with its EVOC probes, Claxton said.
Further, the firm recently completed its Lung Cancer Indicator Detection, or LuCID, study to assess the use of breath samples and volatile organic compound biomarkers to diagnose early lung cancer. The study, funded by the UK's NHS, enrolled about 4,000 patients across 26 clinical sites in multiple countries, which, according to Claxton, met its objective of identifying suitable biomarkers for test development.
Claxton said the company has also briefly evaluated the potential to use breath samples for SARS-CoV-2 testing with a focus on capturing viral biomarkers in breath droplets. But given the number of coronavirus tests already on the market, the company decided to focus instead on its current projects, he said.
Its test for early lung cancer detection is a long-term project, and the company does not have a timeline for its potential launch. However, Owlstone could have a laboratory-developed test available for liver disease staging or respiratory infection toward the end of next year, Claxton said, adding that the company ultimately intends to pursue US Food and Drug Administration clearance and CE marking for its tests currently in development.