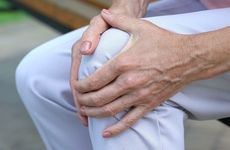 NEW YORK – German startup Osteolabs is targeting early diagnosis of osteoporosis using mass spectrometry to track calcium isotope biomarkers in blood and urine.
In a preliminary study, the Osteolabs test demonstrated 100 percent sensitivity by identifying all patients who had been detected as having osteoporosis by dual-energy X-ray absorptiometry, or DXA, a standard bone density measurement technology.
During the study, which involved 100 women undergoing calcium isotope testing by mass spectrometry, the Osteolabs technique found twice as many women with osteoporosis than the standard scanning method, a capability stemming from its ability to recognize the onset of osteoporosis earlier, Anton Eisenhaeur, the Osteolabs' chief scientist, said in an interview.
The test has received CE marking, and a service based on its use is available for purchase from a laboratory at the Geomar Helmholtz Centre for Ocean Research, a marine sciences research center in Kiel, Germany, where Osteolabs is also based. Spun off from Geomar, Osteolabs recently closed a €1 million ($1.1 million) seed financing round to support expansion of the company and drive adoption.
For testing in its laboratory, which is located in the Geomar facility, the firm uses a multicollector inductively-coupled plasma mass spectrometer to measure calcium isotopes in patients' blood and urine.
Osteolabs' researchers, while working at Geomar, had used mass spectrometry and associated analytics to study calcium isotopes in sea corals. They were able to adapt the technique for osteoporosis diagnostics after recognizing that "the calcium isotope composition in the blood and the urine is lighter for those suffering from osteoporosis than for healthy people," Eisenhaeur said. "The method is very sensitive and rapid because you see changes in bone density on the day that you start to have the disease."
In clinical use, the mass spectrometry technique may be most suitable in augmenting DXA, which provides a measurement of total bone density loss over a longer timeframe, said Stephen Romaniello, a researcher at the School of Earth and Space Exploration at Arizona State University who has been working for about 10 years on mass spec-based calcium isotope testing to detect osteoporosis in astronauts.
Patients normally take the DXA test once or twice a year, but the Osteolabs calcium isotope test could be applied a lot more frequently to track bone density loss or gain.
"X-ray bone density scans are the gold standard for detecting osteoporosis and have been very successful, but the real challenge with DXA is that you may be taking measurements when the patient has already lost a substantial amount of bone," Romaniello said.
In detecting osteoporosis, a DXA scan calculates bone mineral density after sending two low-dose X-rays that are absorbed differently by bones and soft tissues. 
"It's encouraging that Osteolabs has received this new round of funding so that it can begin seriously pushing the measurement technique for application in medical diagnostics," Romaniello said. "Getting calcium isotopes to be accepted by the broader medical community as a testing technique has been a long process and began about 20 years ago."
Romaniello said that he is familiar with Osteolabs test because he is among a small group of researchers working on use of the technique to detect osteoporosis, but he has no formal relationship with the German company.
All of the initial clinical data for use of calcium isotope measurements in diagnosing osteoporosis has been extremely promising, he said, adding that the technique's most powerful benefit is its sensitivity to the rate of bone density loss that enables early detection. Experiments that he and his group have conducted on astronauts in a program sponsored by the National Aeronautics and Space Administration confirmed that the technique quickly detects when a person is beginning to lose bone density, he said.
Calcium isotope testing doesn't provide an integrated record of bone loss density over an extended period, but it provides the net direction of bone loss or gain each time a patient takes a test. That enables a patient to take a test on a monthly basis, or more frequently, without being exposed to radiation, which is required for each DXA scan. Accordingly, physicians could use the calcium isotope test to determine whether the bone loss treatments and drugs that they are prescribing are successful, Romaniello said. "It gives a clinician the opportunity to adjust care and to provide more personalized treatment, and make sure that the treatment is having a desired effect," he added.
Neil Binkley, a professor of medicine at the University of Wisconsin School of Medicine and Public Health, noted that diagnosis of osteoporosis is becoming clinically less important than doing individualized assessment of fracture risk to guide therapeutic decision-making. Use of calcium isotope testing "shows substantial promise as an adjunct test during the clinical evaluation of patients at risk of, and being treated to, reduce fracture risk," he said, although further study "is clearly indicated to define if and how this technology can be used to clinically facilitate estimation of fracture risk."
Testing options
Osteolabs offers business-to-business and business-to-consumer versions of the calcium isotope test. In the business-to-consumer version, a patient orders a urine test from the firm's website or by sending it an e-mail message. Osteolabs conducts testing at its lab and then sends results to patients' doctors for follow-up. The sensitivity of the urine test is 94 percent in comparison with DXA, Eisenhaeur said. However, sensitivity rises to 100 percent when the mass spectrometry test is done on both blood and urine samples as part of the business-to-business version of the assay, which Osteolabs is marketing to physician offices.
By measuring the isotopic difference between blood and urine, the firm also provides information about kidney disfunction, a condition associated with osteoporosis in some patients, Eisenhauer said.
European customers can purchase the test for €299 ($335), and those who have private insurance in some countries receive reimbursement, he said.
The firm is currently targeting patients and physicians in the German-speaking countries, including Austria and Switzerland in addition to Germany. Expanding testing to customers in France, the rest of Europe, and ultimately the US is in the company's commercial plans, but it is too early to provide an anticipated timeline for expansion, Eisenhauer said.
Osteolabs, as it accumulates more samples and completes additional testing, continues to publish studies reflecting the use of its platform. The group recently published the results of a study in Frontiers in Physiology that described their investigation into calcium metabolism response during simulated microgravity by analyzing the calcium isotopic composition of urine.