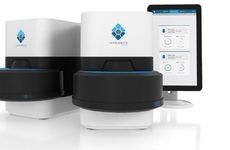 NEW YORK (360Dx) – Time savings offered by new antimicrobial test systems may not persuade laboratory directors to invest in new instruments and kits.
As newer and faster technologies for rapid antimicrobial resistance and susceptibility testing begin to make their way to market, older methods still have throughput and price advantages over them, some lab managers said.
"We don't know yet [if laboratory directors will adopt the new technologies]," Romney Humphries, section chief of clinical microbiology for the UCLA Health System, said in an interview. "We need to see the clinical outcome data, which has yet to be generated. "
Last month, Accelerate Diagnostics received US Food and Drug Administration clearance for its Pheno system, potentially offering a breakthrough in AST research. The platform enables bacteria and yeast identification from a positive blood culture and provides a measurement of antimicrobial susceptibility within seven hours. That compares to a testing process that can take up to 40 hours with existing ID-AST systems, according to Accelerate.
For Humphries, who is also an assistant professor in the department of pathology and laboratory medicine at the David Geffen School of Medicine at the University of California, Los Angeles, rapid tests that analyze antimicrobial resistance and susceptibility cannot come soon enough. Combining a rapid genotypic approach to determine antibiotic resistance and a rapid phenotypic approach to determine antibiotic susceptibility may be the best approach for ID-AST testing, Humphries said.
Test timing differentiates new systems from established systems that have been operating in laboratories for decades, Humphries said. "The old systems require an organism in pure culture, whereas the new systems can do this testing directly from patient specimens," she said.
Yet, despite clear speed advantages, new ID-AST tests, such as Accelerate's, could still encounter adoption challenges. Similar to the established tests, the new systems perform ID and AST, but they test for a more limited set of organisms.
"You can test the most common organisms, but you may miss less commonly occurring bacteria," Humphries said.
Additionally, people may be less willing to pay hundreds of dollars per test for the new system when they can get testing done for $5 per test with established ID-AST systems, she added.
Most US laboratories already have automated in vitro ID-AST tests — such as BioMérieux's Vitek 2, Becton Dickinson's Phoenix; Beckman Coulter's MicroScan, and Thermo Fisher Scientific's Sensititre — that provide software to aid in interpretation. Despite the extended time to result that these systems require over new rapid tests, laboratorians are comfortable using them and like the streamlined workflow, Humphries said.
In addition to the established, older systems, laboratories have been adopting rapid tests, including Luminex's Verigene and BioMerieux's FilmArray, that are genotypic tests and work well with blood samples in detecting antimicrobial resistance, where the resistance gene is well characterized, as is the case with mecA, Humphries said. "Their impact on antibiotic stewardship is established, and they have established themselves to effect clinical change in healthcare institutions."
However, the gene resistance tests also have weaknesses, including issues associated with Gram-negative bacteria, "where resistance is more complex than a single-gene," Humphries said.
A genotypic test looks for a specific set of genes linked to microorganisms that are resistant to an antibiotic. "If you detect the expression of a specific gene, you assume resistance," but other organisms and new resistant organisms may be present that the test does not detect, she added.
Although most clinical labs have automated AST systems, some testing is done manually, and manual AST testing may be used in addition to molecular testing. Audrey Schuetz, who oversees antimicrobial susceptibility testing in the Division of Clinical Microbiology at Mayo Laboratories, said that the laboratory uses molecular diagnostics and a non-automated method, agar dilution, for susceptibility testing.
Molecular diagnostic assays that assess the presence of resistance genes can be more rapid than manual methods, and "some studies have shown that they can lead to earlier and more appropriate antimicrobial therapy," she said.
"In general, the new phenotypic tests that are coming online offer a lot of possibilities," she said, adding that they are not only rapid, but they also have a high number of organism-antimicrobial combinations that can be rapidly tested and used to provide results from positive blood cultures.
Said Humphries, "At the end of the day, it's going to come down to test timing, throughput, and cost," in deciding whether to add new equipment.
Antimicrobial stewardship
For clinicians, the need for faster time to results are clear. For medical conditions such as sepsis, where the mortality risk increases significantly for every hour that the patient is untreated, rapid tests are especially critical, Schuetz said, adding that "[h]aving the information you need quickly and directly about your patient's isolate can make a big difference." 
"The need is there to get [AST] information as soon as possible, because laboratories that are not using molecular assays for diagnosis may have to wait between 48 and 72 hours before receiving results," she said.
But some question whether even seven hours may not be a fast enough time to result for some diseases and conditions. Further, getting a test result quickly is also not enough in and of itself. According to Schuetz, studies have shown that getting test results in hand have not substantially decreased hospital lengths of stays or mortality, or improved the use of antimicrobials.
Several studies have shown that combining rapid diagnostic results with antimicrobial stewardship initiatives has been very important. "The laboratory needs to work with an antimicrobial stewardship team or committee to make sure that when testing assays are used, their results are being applied, and that's an intervention that an antimicrobial stewardship team can help with." Schuetz said.
An antimicrobial stewardship team within an institution ideally consists of infectious disease clinicians, infectious disease pharmacists, and microbiologists, she said, adding that she represents the microbiology lab on the Mayo Clinic's antimicrobial stewardship team.
Emerging competition within ID-AST testing
But even with its caveats, new rapid AST testing represent an attractive market opportunity that several firms are pursuing. According to Accelerate, the available market for ID-AST instruments is likely worth around $2 billion, and for tests operating on these instruments it's likely worth an additional $2.5 billion.
Roche is developing the Geneweave Smarticles platform, which evaluates an organism's viability based on its ability to take up a gene delivered to it through a bioparticle. The bacteria are alive when they generate light after acquiring the gene. They are dead when they no longer generate light, and the antimicrobial agent has taken effect.
Also, Affinity Biosensors is developing a rapid susceptibility test called LifeScale that uses a microelectrochemical system that provides a minimum inhibitory concentration measurement within 3.5 hours. The test weighs bacteria using a microfluidic channel and a cantilever and counts organisms by detecting vibrations to the cantilever. A reduction in organisms shows that the antibiotic is killing the bacteria.
Meanwhile BacteriScan's UTI Detection System, a low-cost in vitro diagnostic for rapid detection of urinary tract infection bacteria, uses an optical density measurement to count bacteria.
The new firms will have to navigate a rocky regulatory path. Humphries and Janet Hindler, a senior specialist in clinical microbiology at the UCLA David Geffen School of Medicine, wrote in Clinical Infectious Diseases last year that antimicrobial resistance discovery has relied on methods used for more than 40 years, so "there is no doubt that new and novel tools are needed." However, US regulatory trends "may hamper the utility of these novel tests, just as they limit a laboratory's ability to reliably detect antimicrobial resistance today."
When the 21st Century Cures Act was passed, it removed some challenges, in theory, such as the requirement for an FDA indication for use for a given bacteria/antibiotic combination, Humphries said.
"However, this will not be fully in effect until November 2017, so it may be premature to say for sure what will happen. Nonetheless, clearance of the Accelerate system is a step in the right direction, as it paves the way for other novel ASTs to be cleared by the agency," she added.