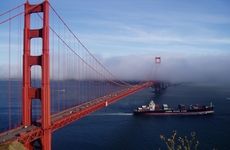 SAN FRANCISCO (GenomeWeb) - The 37th annual JP Morgan Healthcare Conference kicked off here on Monday with diagnostics companies presenting before thousands of investors. Below are brief reports on the presentations and breakout sessions covered by our team at the conference and in our offices in New York.
Siemens Healthineers
Siemens Healthineers CEO Bernd Montag said during a presentation on Monday that the firm's integrated Atellica immunoassay and chemistry system is a key value driver for the firm.
The firm, on the back of a successful IPO in March 2018, when it raised €4.2 billion ($5.2 billion), reached its target of greater than 990 shipments of Atellica analyzers in fiscal year 2018. The system and its tests accounted for about 55 percent of the €4 billion in diagnostics revenue that the firm reported during the year.
Siemens anticipates it will place up to 3,500 Atellica analyzers by the end of FY 2019 and 7,000 by the end of FY 2020. Greater than 35 percent of its placements are for new customers.
In a breakout session after his presentation at the conference, Montag noted the firm's emphasis on developing and implementing artificial intelligence across Siemens Healthineers' three major segments — diagnostics, imaging, and advanced therapies.
Artificial intelligence is not replacing physicians, but physicians using artificial intelligence are starting to replace physicians who don't use it, Montag said. "In the end, every physician will be affected by [artificial intelligence]," he added.
The diagnostics markets the company serves can generally be seen as stable, with systems being implemented and remaining in use for several years, he said. On the other hand, the industry is undergoing a bifurcation, whereby customers are increasingly looking for point-of-care diagnostics at one end of the spectrum and large integrated systems at the other end. Atellica supports customers looking to move to more centralized solutions and to increase productivity, he said.   
Myriad Genetics
On the heels of a publication of the results of a randomized controlled study on Myriad Genetics' pharmacogenetic test GeneSight, which aims to guide treatment for patients suffering from depression, Myriad CEO Mark Capone said that the test is the firm's "most important from the standpoint of future growth," representing a $5 billion total addressable market in the US.
He noted that the firm plans to submit a dossier to private payors and Medicare this week for reimbursement. Overall, Capone said that the firm's new products have been driving volume growth. In fiscal year 2013, less than 1 percent of testing volumes were from new products, but in fiscal year 2018, 76 percent of testing volumes derived from new products. A significant amount of that growth was driven by the acquisition of Counsyl, which closed last July. That enabled Myriad to expand into the reproductive health market, with Counsyl's carrier screening and noninvasive prenatal tests.
Going forward, Capone said that Myriad plans to triple the number of sales reps for its prenatal products this month in order to push into the Ob/Gyn market, which he said is underpenetrated. Most other NIPT firms have focused on the maternal fetal medicine market, he said, since maternal fetal medicine specialists typically handle high-risk pregnancies for which NIPT is reimbursed. However, Capone said that NIPT for average-risk pregnancies is being increasingly accepted and some payors are covering it, noting that an anticipated endorsement by the American College of Obstetrics and Gynecologists sometime this year would help secure broader reimbursement.
Aside from Counsyl's tests, an important acquisition was the app Counsyl developed, Counsyl Complete, essentially a "one-stop shopping for [prenatal] tests to order by the Ob/Gyn," Capone said. "It automates the process from the time the patient comes into the office to the test result." Capone said that Myriad eventually plans to apply that app, which it will rebrand as Myriad Complete, to the company's entire portfolio of tests.
Bruker
Bruker Chairman President and CEO Frank Laukien provided an update on all the firm's businesses and end markets including its MALDI Biotyper, a system used for microbial identification that is viewed as a success story for clinical proteomics. According to Laukien, the firm has an installed base of around 3,200 Biotyper systems around the world. And while sales growth for the system has slowed to the high-single digits, Laukien pointed out that about half the revenues associated with the platform are now coming from consumables, which are growing at a much higher rate.
The firm is working on multiple assays for the Biotyper system including blood culture identification and susceptibility testing. Laukien said that its rapid SepsiTyper product for bloodstream infections has been launched in Europe, and the firm is planning trials this year in advance of a filing for marketing clearance from the US Food and Drug Administration.
Through its acquisition of Hain Lifescience in August 2018, Bruker now has several assays marketed or in development for many infectious diseases including tuberculosis, sexually transmitted diseases, and HIV. The acquisition is part of a larger effort by Bruker to expand its microbiology offerings beyond the mass spec-based MALDI Biotyper system.
Laukien noted that Bruker has a pipeline of assays it is developing using Hain's Liquid Array format, and in particular it aims to develop syndromic panels that will be launched in 2021 and beyond. It aims to launch a TB Liquid Array panel this year.
Laukien noted that Bruker made eight acquisitions in 2018 for a total of $190 million. Hain was one of those deals, but Laukien said the firm has placed recent emphasis on beefing up its informatics capabilities, and singled out its deal last month to take a majority stake in Mestrelab Research, a Spanish firm that has developed software for spectroscopic data from platforms such as mass spectrometry and NMR.
Konica Minolta
Aaron Elliott, CEO of Ambry Genetics, which Konica Minolta acquired in 2017 for $1 billion, discussed the genetic testing portion of the overall company's business and how it is working with another of Konica Minolta's businesses, imaging company Invicro. Elliottt noted that both Ambry and Invicro continue to operate as independent subsidiaries under the Konica Minolta Precision Medicine arm of Konica Minolta. Kiyotaka Fujii serves as CEO of Konica Minolta Precision Medicine. And, a separate branch of Konica Minolta is a Japan-focused precision medicine business, which it launched last September and is run by Ken Masuo.
At the conference, Elliott said that Ambry has now run more than 1.5 million genetic tests, the vast majority of them next-generation sequencing tests, and receives, on average, orders from 11,000 clinicians from more than 4,000 institutions per year. Its tests are in-network with around 95 percent of the insured population, he said, and its CLIA-certified, CAP-accredited lab has the capacity to process 3,000 samples per day. In addition, he said, the firm runs a translational genomics lab that can conduct variant classification. Elliott noted that for one class of variant, splice site variants, RNA testing was able to reduce the number of variants classified as being of unknown significance to 8 percent from 92 percent.
Kenneth Bloom, who serves as chief medical officer of both Ambry and Invicro, said that the company has been working on combining the high sensitivity tissue testing (HSTT) technology that Invicro has been developing with Ambry's genomic testing. Bloom described the HSTT technology as a "secondary detection system for immunohistochemistry that's very high sensitivity but without amplification." It is based on nanoparticle detection technology and is quantitative. In a 2017 study published in Scientific Reports, Invicro described using the technology to quantify the level of HER2 expression.
Bloom said that the company is currently collaborating with several pharmaceutical companies to use the technology and is collaborating with some academic partners to see if "we can use the same substrate for HSTT and then go on to do deeper molecular profiling," he said.
More broadly, Bloom said that he thinks imaging will have a larger role to play in diagnosis in the future and that in combination with genomic testing, it could be a powerful diagnostic tool that would also expand Ambry's market.