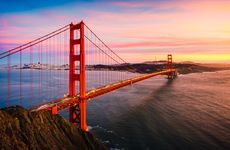 SAN FRANCISCO – The 38th annual JP Morgan Healthcare Conference kicked off here on Monday with diagnostics companies presenting before thousands of investors. Below are brief reports on the presentations and breakout sessions covered by our team at the conference. Additionally, Illumina and Roche announced a partnership focused on driving the adoption of next-generation sequencing assays for oncology.
Qiagen
Qiagen interim CEO Thierry Bernard largely reiterated the near-term vision for Qiagen that he laid out in November following an eventful October that saw the firm end development of its next-generation sequencing instruments, deliver lower-than-expected revenues for the third quarter, and part ways with long-time CEO Peer Schatz. 
In the wake of those events, the company had reduced its full-year 2019 expectations to about 4 percent growth at constant exchange rates (CER) from a previously stated range of 5 percent to 6 percent, and its Q4 2019 expectations to about 3 percent growth. The company also said at that time that it expected adjusted full-year EPS at CER of $1.43 and $1.44 and Q4 EPS of $.45 to $.46. 
On Monday, Bernard confirmed those numbers and noted that Qiagen believes its near-term and future growth will be driven by a mix of existing assays (such as QuantiFeron-TB), new assays for existing instrument platforms (the QiaStat-Dx syndromic testing system and NeuMoDx high-throughput molecular testing system), and highly differentiated new instrument platforms.
One expected highlight in 2020 will be the launch of QFT Access, a version of the QuantiFeron-TB assay for use in the developing world with a simple instrument developed by Australian company Ellume.
Bernard also provided a few more details on the company's digital PCR platform, which is set to hit the market in the second half of this year and will be offered in three versions: a one-plate system for low throughput, a four-plate system for medium throughput, and an eight-plate system for high throughput. Qiagen expects to be competitive with the de facto market leader, Bio-Rad Laboratories, by offering the one-plate system for around $130,000, and it claims that the systems will feature walkaway operation, a turnaround time of less than two hours, and the ability to multiplex either two targets or five targets.
During the breakout session, investors grilled Bernard and CFO Roland Sackers on the rationale for ending talks just before Christmas with what Bernard maintained were "several" potential suitors for the company. He said the firm considered several factors beyond creating shareholder value, including the potential certainty of a deal; how long an acquisition might take to get done; and how it would affect other stakeholders in the company. Ultimately, after "very intense discussions," none of the offers met Qiagen's criteria, Bernard said. 
"We enter 2020 as a standalone company," Bernard said. "It shows the confidence of the board in our company and product portfolio. For Qiagen it remains business as usual."
Bernard also reiterated that the search for a permanent CEO is not in his hands, but that the process is ongoing and is likely to wrap up by the end of the first quarter.
Finally, Bernard reiterated the short-term strategy of Qiagen not participating in markets where it can't be either the number one or number two company. "We can't be everywhere," he said, adding that in the coming months, the firm will "continue to prune any activity we don't see as relevant, any time we feel it doesn't bring value to the company."
During the breakout session, an attendee who identified himself as a very early investor involved in the company's founding was not buying Bernard's vision, wondering aloud why Schatz was forced to leave the company after executing for nearly three decades, and asking what Qiagen was planning to do differently after Schatz's departure, adding that the transition has "ruined the company" and forced Qiagen to have no choice but to sell.
Sackers said that it was Schatz's decision to leave Qiagen and that his decision needed to be respected. Meanwhile, Bernard noted that Qiagen has already made drastic changes by eliminating the development of its NGS instrument and rejiggering its clinical NGS strategy, starting with its NGS IVD development deal with Illumina.
Guardant Health
Guardant Health is in the early innings of adoption within the advanced cancer market, its CEO Helmy Eltoukhy said Monday, although a recent local coverage determination for the firm's Guardant360 liquid biopsy test for advanced cancer patients should lead to significant revenue growth for the company.
The administrative contractor for the Medicare Molecular Diagnostics program, Palmetto, recently expanded its LCD for Guardant360 across a dozen solid tumor types, effective Feb. 3. The move makes the test the first and only liquid biopsy assay to be covered for use across most solid tumors, according to Guardant.
The majority of the 700,000 patients that could benefit from using the Guardant360 test don't yet receive genomic testing, so the test has only begun to penetrate its total addressable market.
Guardant360, the firm's first product, presents a $6 billion opportunity, Eltoukhy said, adding that the total number of lives covered by the test has increased from 115 million a year ago to 170 million.
However, the test is only one among a pipeline of products that Guardant is developing on its liquid biopsy diagnostic platform.
The platform "will serve as a critical foundation in transforming cancer management across the continuum of care, potentially unlocking a greater than $50 billion dollar market opportunity," Eltoukhy said on Monday. "We believe that liquid biopsies could be at the center of transforming cancer care by serving as a driving force to unlock [data normally locked inside tissue] and vastly shorten product development cycles," he said.
A future test in development, Lunar-1, a molecular residual disease assay, may address the needs of early cancer patients and provide recurrence monitoring for 15 million cancer survivors, providing Guardant with a $15 billion addressable market, Eltoukhy said.  
In association with Lunar-1 liquid biopsy assay, Guardant announced on Sunday that it is partnering with NRG Oncology to initiate a randomized trial called NRG-GI005 COBRA.
NRG Oncology is a National Cancer Institute-funded national clinical trials network group that conducts clinical and translational research. In the trial, investigators will seek to validate the clinical utility of the Lunar-1 assay as a biomarker test for selecting which patients with Stage II colon cancer need adjuvant chemotherapy.
"COBRA is a prospective study that will enroll over 1,400 Stage II colon cancer patients, [which has been established] to systematically determine if detection of ctDNA using Lunar-1 post-surgery, followed by adjuvant treatment, can lead to better outcomes than active surveillance alone," Eltoukhy said.
Its Lunar-2 program "will potentially unlock a $30 billion screening opportunity for tens of millions of asymptomatic individuals with a simple blood test for early detection of cancer," he added.
Linked with Lunar-2 validation, Guardant has kicked off a 24-month, prospective colorectal cancer screening study, called ECLIPSE, which will enroll around 10,000 individuals between 45 and 84 years old, who are at average risk of colorectal cancer. The study will evaluate the Lunar-2 circulating cell-free DNA test's ability to detect colorectal cancer in average risk patients. "If successful, ECLIPSE will play a pivotal role in a potential [US Food and Drug Administration] submission and support coverage by CMS," Eltoukhy said.
Early on Monday, Guardant said that it is collaborating with Amgen to develop and commercialize a global blood-based companion diagnostic test for the pharmaceutical firm's investigational oral therapy AMG 510, which inhibits KRAS G12C mutant protein.
Under the terms of the agreement, Guardant will pursue approval of its Guardant360 CDx assay as a companion diagnostic to AMG 510 in metastatic non-small cell lung cancer patients with the KRAS G12C mutation. This will include seeking pre-market approval for the Guardant360 CDx assay from the FDA, and approval from the Japan Pharmaceutical and Medical Device Agency as well as a CE mark in Europe.
Eltoukhy said Guardant anticipates working with Amgen to support diagnostic test filings for NSCLC in the US, Europe, and Japan.
Bio-Rad Laboratories
As part of his presentation, Bio-Rad CEO Norman Schwartz highlighted some recent developments in the company's molecular biology portfolio, starting with the firm's QX series of droplet digital PCR platforms.
A major highlight for the company in 2019 was the US Food and Drug Administration clearance of its clinically oriented ddPCR platform, the QXDx Auto DG System, and its first assay, the QXDx BCR-ABL %IS Kit, intended to quantify BCR-ABL fusions and detect residual levels seen in patients on tyrosine kinase inhibitor therapy. 
More recently, at the Association for Molecular Pathology annual meeting in late November, Bio-Rad launched what many early users had been clamoring for: a fully automated ddPCR platform called the QX One, designed specifically for high-volume applications in the biopharma market. 
Schwartz noted on Monday that the QX One features true automated, walkaway operation; ease of use; advanced multiplexing; regulatory compliance; and the same high-quality data and ability to find rare events as the company's existing platform, the QX 200.
One particular end market where Bio-Rad is seeing a high level of interest for its ddPCR systems old and new is cell and gene therapy, where accuracy is critical. Specific applications of the platform in this market include verifying accuracy in process development; acceptance testing in manufacturing quality control; confirming gene edit accuracy in CAR-T therapeutic development; assuring dosing accuracy for patients; identifying residual DNA to verify therapeutic purity; and monitoring patients for therapeutic efficacy.
Also in molecular biology, Schwartz disclosed that Bio-Rad last year acquired a company called 2D Genomics. As a result of this acquisition, Bio-Rad has now launched a sequencing library prep kit called SEquoia, marking its entry into that market. 
Schwartz noted that the new total RNA kit supports either single or bulk RNA experiments; features a simple and rapid workflow; captures all RNA biotypes in a single library prep; has high sensitivity with picogram-scale sample input; and provides even coverage across transcripts. 
Hologic
With its Cynosure medical aesthetics business sold and molecular diagnostics sales surging, Hologic may be poised for greater revenue growth and improved margins, the firm's CEO Steve MacMillan said Monday.
Partly because of the Cynosure divestiture, cash is available and will probably be allocated to future tuck-in acquisitions and share buybacks, MacMillan said.
The CEO said during a breakout session on Monday that with the overhang from the Cynosure business behind it, Hologic is considering tuck-in acquisitions, including in diagnostics.
In recent years as part of a plan to improve its sales organization, the firm has "upgraded talent [within diagnostics], and aligned the structure of the business to help customers of all sizes grow their businesses," MacMillan said.
Placements of its Panther molecular diagnostic systems have become a strong driver of overall company growth, and the firm is seeing Panther instrument placements in more countries with a larger menu, "leading to strong increases in consumables sales and consistent revenue growth," MacMillan said.
He added that Hologic has placed more than 200 new Panther instruments each year since 2014. The firm cleared four tests on the system in 2015, but that number surged to 16 assays in 2019. As a result of menu expansion, assay revenue on the Panther grew from $150,000 in 2014 to $250,000 in 2019.
Overall, removing one-time royalties from 2014 through 2017, the firm's global molecular diagnostics business sales grew by 12 percent year over year in 2017; 7 percent year over year in 2018; and 11 percent year over year in 2019, reaching $675 million last year.
On Sunday, the firm said that based on preliminary estimates, it anticipated growth of greater than 2 percent for its fiscal first quarter 2020.
Excluding the divested blood screening business, the firm's diagnostics division's revenues were a bright spot, up 6 percent for the year, MacMillan noted Monday.
Its cytology and perinatal business, also part of diagnostics, continues to be a strong contributor to cash but an incremental contributor to revenue growth, MacMillan said.
For a business that was declining 8 to 9 percent per year earlier in the decade, the firm has managed to flatten out revenue growth for its cytology product sales, achieving around plus- or minus-2 percent "in almost any given quarter," MacMillan said.
Overall, the firm's revenues have grown at a 6 percent compound average growth rate from 2014 through 2019, MacMillan added.
Myriad Genetics
There are many ways that precision medicine can help eliminate waste spending in healthcare, Myriad Genetics' CEO Marc Capone said Monday.
Health systems can benefit by finding patients early on who are at high risk of disease; by contributing to the early diagnosis of disease when treatment costs are lower; by identifying low-risk patients who can forego treatment; and by guiding appropriate therapy selection, he said.
"We think precision medicine is entering a hyper-growth phase and that there is an opportunity to expand beyond oncology, where traditionally precision medicine has been deployed," into applications in neuroscience and autoimmune conditions, Capone said.
"Molecular diagnostics are the keystone to improving both patient outcomes and reducing the waste in our healthcare system," he added.
In a fragmented precision medicine industry, Myriad differentiates itself from competitors by providing tests that rely on three types of biomarkers – DNA, RNA, and proteins, Capone said. Its products answer the four "most pressing questions" for patients doing women's health, neuroscience, oncology, autoimmune, urology, or dermatology testing – will I get a disease; do I have a disease; should I treat this disease; and how should I treat this disease.
Myriad's 35-gene myRisk Hereditary Cancer panel and its riskScore breast cancer risk prediction tool have a combined total addressable market of $2.5 billion, according to the company's investor presentation.
The firm plans to make its riskScore PRS testing available to women of European ancestry who test positive for mutations in breast cancer genes, as well as the mutation-negative population to whom it already markets this analysis. This could potentially change the risk that is assigned to certain women, and in turn, the implications for their oncologic and other medical care.
The riskScore test looks "across the genome at select SNPs and combines those with a family history modeling tool to provide a patient's risk for developing breast cancer when she tests negative for a mutation in one of the 35 genes that we test on the myRisk panel," Capone said.
Myriad believes its GeneSight Psychotropic test, which detects whether an antidepressant has a gene-drug interaction, has a total addressable market of $10 billion. The firm is planning to expand its sales force to begin selling the test for primary care use.
"The reality is that 60 percent of antidepressants in this country are written in the primary care setting, and we have yet to really develop that market anywhere near where we have [developed sales to] the psychiatry market," Capone said.
He anticipates that by the end of the current quarter, Myriad may have coverage of GeneSight from the Centers for Medicare and Medicaid Services.