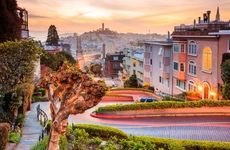 SAN FRANCISCO (GenomeWeb) - The second day of the 37th annual JP Morgan Healthcare Conference held here on Tuesday included market leaders in the diagnostics and clinical lab markets presenting before thousands of investors. Below are brief reports on the presentations and breakout sessions covered by our team at the conference and in our offices in New York.
For coverage of the first day of the conference, please see this roundup.
Abbott
Abbott CEO Miles White told investors at the conference that the firm's suite of Alinity systems are "a gift" that will continue to give back to the company for many years, and he anticipates they will become "a rolling, multi-year growth driver" for the firm.
The firm has designed the suite of Alinity systems from scratch using voice-of-customer input around the world, he said. "We wanted something that we knew would be scalable and provide solutions" for a broad range of customers, he said.
Alinity consists of test systems for a broad range of assays, including molecular, point-of-care, clinical chemistry, immunoassay, informatics, transfusion, and hematology.
In Europe, the firm has a year behind it with almost a full menu of Alinity tests implemented in the core lab, he noted. For contracts in which Abbott competed for system placements, but it didn't provide the customer with the current systems they use, it has a win rate of more than 50 percent, White said. With its existing diagnostics customers, the firm has a retention rate between 90 and 95 percent, he noted.
Next diagnostics industry steps for the company include continuing to build out critical menus for the Alinity system to better position it in the US, he said.
In a breakout session after his presentation, White said that Abbott is already seeing growth rates up to 9 percent from existing clinical chemistry and immunoassay systems placed in core labs in the US, even as Alinity systems and tests are just being rolled out in the region.
Quest Diagnostics
Quest Diagnostics plans an active acquisition strategy in 2019 that includes hospital outreach and regional lab acquisitions, as well as advanced diagnostic laboratory acquisitions aimed at expanding the company's capabilities, Quest Chairman, President and CEO Steve Rusckowski said during a presentation on Tuesday. The company is targeting growth of 2 percent or greater through acquisitions, he said.
Market pressures, such as the reduced Medicare prices for laboratory tests implemented as part of the Protecting Access to Medicare Act, will drive hospital outreach deals, he said. The company offers several services to hospitals, including reference testing and efficiency services to help reduce in-house hospital laboratory costs. Alternatively, the company may bid to acquire hospital reference laboratories and absorb them into the Quest network.
"The realities of the dynamics in some cases are that [hospitals] are deciding to get out of the outreach business and want to monetize it, and we are buying outreach assets," he said.
Over the past two years, half of Quest's acquisitions have been hospital outreach labs and regional labs, while the other half have been labs that expand Quest's capabilities, particularly in advanced diagnostics, which Quest defines as genetic and molecular diagnostics, Ruskowski said.
"We believe there is a tremendous opportunity for us to grow faster in advanced diagnostics," he said.  "It affords us a nice investment opportunity to grow faster than the rest of the portfolio, but also this is where healthcare is going, particularly as we partner more and more with pharma and the companion diagnostics associated with those new drugs of the future."
Quest is also investing in consumer strategies, including its partnerships to put Quest service centers in Safeway and Walmart stores, Rusckowski said. The company is also emphasizing data analytics to provide customers with more detailed health information and to provide health plans and providers with data to implement value-based care strategies.
Laboratory Corporation of America
Laboratory Corporation of America Chairman and CEO David King said during a presentation on Tuesday that he sees growth opportunities in consumer-focused data initiatives such as building on the company's Walgreens partnership through eventually integrating pharmacy data with lab data.
"Outside of the lab, the most powerful indication of patient treatment and patient health is the pharmacy data," he said. "If we can integrate that when the patient presents at Walgreens, or through the Walgreens app, or the Apple Health app, then patient management and patient health and wellness become very valuable."
Over time, the company also aims to transition more non-diagnostic services into its patient service centers at Walgreens to provide consumers with more extensive health information and health insight, he said.
LabCorp also plans to expand its recently announced Pixel by LabCorp self-collection device to include more testing options and to extend its use to high-need homebound patients.
"Many of our health system partners have their own home health businesses and it is very challenging for them to do a geriatric draw in a home setting," he said.
LabCorp expects pricing headwinds in 2019 due to the second round of cuts to Medicare prices for lab tests as a result of the Protecting Access to Medicare Act, as well as testing volume headwinds due to the opening up of the company's exclusive UnitedHealthcare contract to competitors.
But King said he expects more acquisition opportunities in 2019 as the second round of PAMA cuts take effect.
"You will see more deal flow based on hospital outreach and smaller labs coming to realize they don't have scale to be in the business long term," he said.
The company is also working closely with healthcare organizations to use its data analytics to implement customized value-based healthcare programs, King said. For one such program, LabCorp is providing hepatitis C data to help an accountable care organization stratify risk for hepatitis C patients, he said.
Exact Sciences
Exact Sciences CEO Kevin Conroy lauded "a landmark year" in 2018 for his firm and its Cologuard test for people at average risk of getting colorectal cancer.
The firm anticipates reporting revenues between $142.5 million and $143.5 million in the fourth quarter of 2018, representing 64 percent growth year over year. Full year 2018 revenues are expected to be between $454 million and $455 million, a growth rate of 71 percent year over year.
In Q4, the firm completed about 292,000 tests, and in full-year 2018 it completed about 934,000 tests, an increase of 64 percent in test volume over 2017, Conroy said.
Despite its rapid adoption, a 115 percent compound annual growth rate from 2014 to 2018, the Cologuard test has penetrated only 4 percent of its total addressable market valued at greater than $14 billion, Conroy said. With plenty of room for growth, the firm is working closely with primary care physicians, gastroenterologists, Ob/Gyns, and other healthcare providers to evangelize the clinical utility of Cologuard, he said.
Conroy said he expects that a partnership inked with Pfizer will help the firm achieve significantly greater adoption of Cologuard. Further, he noted that 94 percent of Cologuard patients have no out-of-pocket costs.
He reiterated previous statements that Exact Sciences aims to seek FDA approval to expand the label for Cologuard testing to include not only people that are between 50 and 85 and at average risk of getting colorectal cancer, but also those aged 45 to 49 who are also at average risk. That would increase the market opportunity for the test by 19 million people, a potential $4 billion, he said.
The Exact Sciences CEO said that the firm is exploring and has identified molecular biomarkers for indications other than colorectal cancer, including liver cancer, and eventually the firm would like to develop a universal cancer panel. Exact Sciences is also exploring the development of tests that use blood for screening in addition to the stool samples already used for Cologuard, he noted.
Guardant Health
Guardant Health launched a research-use-only version of a liquid biopsy test for cancer recurrence, Lunar, and plans to launch a clinical version in the second half of the year, CEO Helmy Eltoukhy said this week. The test, a targeted sequencing-based test of cell-free DNA, builds on its Guardant360 liquid biopsy for tumor mutational profiling, by adding an epigenomic component. That improves the sensitivity, enabling genomic alterations to be detected at frequencies as low as .01 percent.
Eltoukhy noted that the company's 2018 revenues grew by 94 percent over 2017 revenues, driven by its clinical tests as well as partnerships with pharmaceutical companies. As previously reported, the company is developing a second version of the Lunar assay that will be geared toward early detection. For that, it is focusing on breast, colorectal, lung, and pancreatic cancers.
With regards to its Guardant360 assay, Eltoukhy said that the company expects data from its NILE study, a head-to-head comparison of Guardant360 with tissue-based testing as a first-line test in 300 non-small cell lung cancer patients, to be available in the first half of the year. The company expects the study will establish a "blood-first" paradigm. And, following that study, he said he anticipates FDA approval of the assay, followed by pan-cancer coverage for the assay by Medicare. Already, he said, the firm has around 115 million total covered lives for the use of the assay in non-small cell lung cancer.  
Hologic
Hologic CEO Stephen MacMillan said Tuesday that the firm's breast and skeletal products combined with its diagnostics products account for about 77 percent of overall revenue.
Diagnostics brings in about 36 percent of the firm's revenues. Driven by new tests, increased utilization, and international sales growth, the firm's MDx revenue growth accelerated to 12 percent year over year in fiscal year 2017 and 7 percent in 2018, MacMillan said.
Earlier in the week, the firm announced that it expects its fiscal first quarter 2019 revenues to increase 5 percent year over year to $831 million from $791 million, and its diagnostics business revenues to grow to $297 million from $285 million in the year-ago quarter.
For the company to reach its overall objectives, it is looking to grow its diagnostics business in the mid-single digits year over year, MacMillan said.
He noted that the firm's diagnostics businesses have grown over recent years, transforming it from a niche player in sexually transmitted disease testing to a "broad-based MDx leader with strong customer partnerships."
Hologic has placed about 1,500 of its Panther molecular diagnostic systems globally, with 60 percent in the US. Its MDx business outside the US has grown at a double-digit rate for the past 10 quarters, MacMillan noted.
The firm has an expanding menu of assays, MacMillan noted, in women's health, viral, and respiratory testing applications. And each of the company's Panther molecular diagnostic systems gets it an average of $225,000 in annual consumables revenue.
The firm's next-generation Panther Fusion platform, which launched in 2017, provides labs with opportunities to consolidate testing and offers open-channel capabilities that permits running lab-developed tests alongside the firm's FDA-cleared tests. Further, Panther Fusion adds the capacity to run PCR assays that are performed on the base Panther system.
McMillan noted that the firm continues to place Panther systems in the US and internationally. As customers become more experienced with the systems, they tend to purchase additional assays, he said, adding that future incremental growth should come from some mid-size labs "that have not been fully tapped" and from international customers running additional tests that receive regulatory clearances in different countries.
Large customers such as Quest Diagnostics and Laboratory Corporation of America, with whom Hologic recently renewed customer contracts, "see what we have done to help drive their business" and profitability, MacMillan said.
Caris Life Sciences
Tumor profiling company Caris Life Sciences plans to upgrade its targeted sequencing and proteomics tests to exome and transcriptome sequencing as well as complete proteome profile this year, David Spetzler, the firm's president and chief scientific officer, told investors. In addition, he said, the company is expanding from solid tumors and into the hematological malignancy space.
Currently, Caris offers a 592-gene sequencing panel, as well as a 53-gene fusion panel, and customized protein tests depending on the specific cancer lineage. It has analyzed more than 150,000 patient cases since it launched in 2009 and has more than 80,000 banked tissue samples and 20,000 tumor profiles with matched molecular and clinical outcomes data. Caris has also built a network of 25 institutions called the Precision Oncology Alliance in order to aggregate clinical outcome data.
Brian Brille, the company's vice chairman, said that its current tests are covered by Medicare through a local MAC and have 32 contracts with private payors covering 170 million lives. Notably, he said, it has a contract with Humana that is exclusive — the payor will only reimburse for Caris' pan-cancer profiling assays and not those offered by other firms.
In 2018, the firm profiled close to 30,000 patient tumors and its revenues grew to around $100 million from $68 million in 2017.
Mayo Clinic
Mayo Clinic Ventures, the commercial arm of Mayo, is investing heavily in the digital health space, Clark Otley, Mayo's medical director, said in a presentation. He highlighted a number of the firms and technologies Mayo is working with, including AliveCor and Eko, two companies focused on using machine learning and artificial intelligence within the cardiology space to predict the early stages of heart failure.
AliveCor is a mobile app that Otley described as a "bloodless blood draw" that is able to determine whether a patient has a salt imbalance, an indication of atrial fibrillation, allowing patients to monitor for themselves and notify their doctor when something is amiss. Similarly, Eko is akin to a digital stethoscope that analyzes sounds to predict if someone is entering the early stages of heart failure.
In addition, Mayo has invested in Vyriad, a Rochester, Minnesota-based startup that is repurposing viruses to target cancer antigens. And as previously noted, Mayo has invested in Qrativ, which aims to harness genomic and other clinical data to repurpose drugs.
In general, Mayo has a "strong focus" on artificial intelligence and big data, Otley said, and sees a "humongous opportunity in this area" to use Mayo Clinic's curated big data and apply artificial intelligence and machine learning to it.
On the lab testing side, Otley said that Mayo Clinic Laboratories ran 25.5 million tests in 2018. In total, Mayo Clinic recognized $12.5 billion in 2018 full-year revenues.
Beginning in January this year, Gianrico Farrugia took over as CEO of Mayo Clinic following the retirement of John Noseworthy, who had held the position since 2009. Farrugia was previously CEO of Mayo Clinic Florida, and prior to that served as the director of Mayo's Center for Individualized Medicine.
---
Additional reporting from New York by Renee Caruthers.