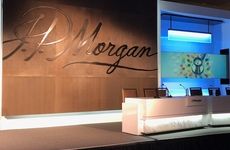 NEW YORK – The 39th Annual JP Morgan Healthcare Conference is being held virtually this week due to the ongoing coronavirus pandemic. The third day of the conference included presentations from several diagnostics and genomic tools firms including Exact Sciences, Danaher, and Siemens Healthineers among others. 
Full coverage of the conference by our team of reporters can be found here.  
Exact Sciences 
In his presentation, Exact Sciences Chairman and CEO Kevin Conroy said the company tested more than 4 million people in 2020. He also said the company had pulled in revenues of $1.49 billion in 2020, including $814.5 million to $815.5 million in screening revenues, $440 million to $441 million in precision oncology revenues, and $235 million to $236 million in COVID-19 testing revenues, reiterating the preliminary earnings report Exact released earlier this week. 
Overall, he said, the company has a plan to be a leader in three of the largest diagnostic markets in the US — colorectal cancer screening, which is worth $18 billion a year; multi-cancer screening, which is worth $25 billion a year; and minimal residual disease and recurrence monitoring, which is worth $15 billion a year. 
On the colorectal cancer screening side, the company released data on Tuesday from an expansion study of its Cologuard screening test that included average-risk adults between the ages of 45 and 49. The data showed that Cologuard was 95.2 percent specific in participants with non-advanced precancerous lesions or negative findings at colonoscopy and 96.3 percent in only those with negative colonoscopy findings, supporting potential risk mitigation and cost prevention due to unnecessary diagnostic procedures in this younger population. 
Conroy emphasized the importance of these data for younger people, particularly as guidelines from the American Cancer Society and the 2020 draft United States Preventive Services Task Force guidelines now say that screening for colorectal cancer should begin at age 45. 
He also touched on the company's continuing development of the test's next iteration, Cologuard 2.0. Exact's goal is to maintain the test's 92 percent sensitivity for finding cancerous lesions and to improve its sensitivity for picking up precancerous lesions. It's also aiming to decrease the false-positive rate by at least 30 percent, and to improve the cost of goods and revenue by 5 percent to 10 percent per test. 
On the multi-cancer testing side, Conroy again emphasized the importance of Exact's acquisition of Thrive Earlier Detection, particularly in light of the 10,000-patient prospective study Thrive conducted in 2020 using its combined DNA mutation and protein analysis platform to detect early-stage cancers in 10 different organs, seven of which did not have standard-of-care screening. When combined with Exact's methylation and protein analysis technology, the company is hopeful it will have a powerful multi-cancer detection platform to offer patients and doctors, Conroy said. 
And in the area of minimal residual disease and recurrence testing, the company released news ahead of Conroy's presentation that it has acquired a worldwide exclusive license to the Targeted Digital Sequencing (TARDIS) liquid biopsy method from the Translational Genomics Research Institute (TGen) for use in minimal residual disease testing. 
TARDIS was developed to be highly sensitive and customizable for each patient, including those with only trace amounts of tumor that are undetectable by imaging but that may be remaining after surgery or other localized treatments, the company said. 
In his presentation, Conroy noted that TARDIS has been shown in studies to achieve up to a hundredfold improvement in detecting circulating tumor DNA beyond the limit of current tests, "down to about a .001 percent fraction of tumor DNA to normal DNA in the blood." The company estimates that there are more than 1.5 million patients in the US today that would benefit from MRD testing, and with repeat testing, that would translate to about 10 million tests a year, he added. 
Finally, Conroy spoke about Base Genomics, the company Exact acquired at the same time it acquired Thrive. Base's methylation testing chemistry is unique because it has the ability to preserve 99 percent of DNA compared to normal methylation testing, which usually degrades most DNA along the way, Conroy said. Base's methylation testing chemistry will be built into Cologuard 2.0, Exact's liquid biopsy colorectal cancer test, its multi-cancer test, and possibly the minimal residual disease test as well. 
---
Luminex 
Luminex Chairman, President, and CEO Nachum Shamir said the firm expects to soon respond to the US Food and Drug Administration about a warning letter it received last June regarding its Verigene I diagnostic instrument, and it anticipates soon receiving Emergency Use Authorization for two assays with SARS-CoV-2 targets.   
"We believe that by early February, we'll have addressed all of the issues brought to us by the FDA," Shamir said. 
The warning letter had alerted the Austin, Texas-based firm to a malfunction in its Verigene I instrument but did not require that the firm recall the instrument. However, Luminex lowered its full-year 2020 guidance in Q3 because of delays in authorizations for its Verigene I COVID-19 standalone assay and its NxTag RPP syndromic respiratory panel. Both submissions "still await approval following the FDA's issuance of a warning letter for [Luminex's] Verigene I instrument," JP Morgan analyst Tycho Peterson said in a research note on Wednesday evening. 
Shamir said during the presentation that in December, the FDA contacted Luminex with technical questions about its NxTag RPP submission, then subsequently contacted the Austin, Texas-based company with similar technical questions about its Verigene I submission. 
As a result of its responses, the firm anticipates receiving authorizations for both tests soon, Shamir said. 
Additionally, the firm is closer than anticipated to hitting a $500 million revenue target for a single year, originally expected around 2024 or 2025, Shamir said. In 2020, the company booked at least $60 million above previous guidance, driven by demand for MDx testing during the pandemic, he added. 
Further, on Tuesday, Luminex increased its previous 2021 revenue guidance and now expects it to be approximately $480 million for the year. 
---
Accelerate Diagnostics 
Tuscon, Arizona-based Accelerate Diagnostics plans to launch two new testing platforms in 2021, PhenoAST and PhenoPrep, as additions to its PhenoTest rapid ID/AST platform, which is already in the market to test bloodstream infections, the firm's President and CEO Jack Phillips said during a presentation on Wednesday. 
With PhenoAST, Accelerate will target customers that already have a rapid pathogen identification system, usually a molecular platform, for identifying bloodstream infection pathogens, Phillips said. 
Accelerate aims to replace antimicrobial susceptibility testing platforms that can take up to 48 hours to provide test results with a faster PhenoAST platform that provides results in about seven hours, he added. 
"The bottom line is [clinicians using ID/AST platforms] often will not adjust therapies until they have that valuable AST result post-ID," Phillips said. 
With its second product planned for 2021, PhenoPrep, Accelerate will target laboratories that have already implemented MALDI platforms for identification. Accelerate's new blood sample preparation system will speed up identification to less than two hours compared to about 21 hours using MALDI ID alone, Phillips said. 
Longer term, Accelerate intends to introduce a next-generation platform, Pheno 2.0, that would enable it to enter the high-volume microbiology segment of the ID/AST market by working with different types of samples, including blood, urine, and isolates. 
The company did not provide an anticipated timeline for the launch of Pheno 2.0 on Wednesday. 
"You can see from our strategy that we're really focused on all segments" of the ID/AST testing market, Phillips said, adding that its product strategy should lead to wins with customers in segments "where our win rate has been less than what we'd hoped for." 
During this coming year, Accelerate will also aim to ink additional partnerships to drive revenue, and seek to complete the first phase of registration for its products in China, Phillips said. 
In a presentation slide, Accelerate said that within the overall market for pathogen ID/AST testing, the total available market for blood-based products is 7.5 million tests per year; for respiratory-based products is 2.5 million tests per year; and for all other products that use micro samples, including isolates and urine, is 125.3 million tests per year. Overall, that equates to a $3.7 billion market, according to Accelerate. 
The presentation came on the back of an announcement on Tuesday that Accelerate Diagnostics' preliminary Q4 2020 revenue dropped 11 percent year over year, while its full-year 2020 revenue is expected to increase 20 percent year-over-year. 
The firm's CFO Steve Reichling said during the presentation that the drop in Q4 revenues was due to a tough comparison with Q4 2019 when the firm booked revenue for a large capital equipment deal. 
---
Danaher  
Prior to Danaher's presentation on Wednesday, the firm announced its preliminary Q4 financial results, and at the conference CEO Rainer Blair provided more details. The Washington D.C.- based conglomerate estimated nearly 39 percent revenue growth in the fourth quarter and core revenue growth of 15 percent including Cytiva, with approximately $22 billion in total revenue for full-year 2020. The life sciences segment grew in the high teens and brought in approximately $10.6 billion, diagnostics grew over 20 percent and brought in approximately $7.4 billion, and environmental and applied sciences brought in approximately $4.3 billion. 
The acquisition of General Electric's biopharma business, now called Cytiva, has been fruitful for the company, with total 2020 annual revenue of $4 billion, a growth rate of 25 percent year over year. Blair said Danaher expects Cytiva's core revenues to continue growing at a high single digit rate in the long term. The bioprocessing business overall, which includes Cytiva and Pall, had revenues of about $5.5 billion, or approximately 25 percent of Danaher's 2020 sales. 
In the molecular diagnostics segment, Blair focused on Cepheid, which brought in approximately $2 billion in revenue in 2020. The company has the "largest global installed base" of 30,000 instruments and the broadest test menu, with more than 35 tests available outside the US and more than 20 available in the US, Blair said. 
Cepheid saw significant benefits from its COVID-19 testing portfolio during the past year, and Blair said the company was able to ship 9 million SARS-CoV-2 tests in the quarter, above its expectation of 8 million. Approximately 40 percent of those tests were the 4-in-1 test for COVID-19, influenza A/B, and respiratory syncytial virus, while 60 percent were the single-use COVID-19 test. Blair said the company expects to ship 9 million tests per quarter in 2021. 
Blair said he sees Cepheid's performances as durable throughout 2021, "in view of where the pandemic is today," due to the tests' short turnaround time and ease of use at the point of care. In the longer term, he emphasized the company's broad menu and said it has "been very careful in terms of how we have been placing those GeneXpert instruments to ensure that those will be fully utilized in the future." 
Blair also said Cepheid's focus is on continuing to penetrate the point-of-care market and expanding its test menu to give "more optionality there in terms of growth." In a post-vaccine world, he said he expects low double-digit growth for Cepheid in the long term, independent of COVID-19 spikes. 
Cytiva and Pall were also able to ship additional product out the door and saw order rates over 50 percent, he added. Danaher has used the excess cash from COVID-19 products to "invest over-proportionately" in capacity expansions and research and development to bring new products to market more quickly. 
Danaher is continuing to ramp its capacity and has pulled forward investments it had planned for a couple years out, which Blair said was likely helping the company take some share because "our lead time situation is perhaps more attractive." He said Danaher expects $1.3 billion from vaccine and therapeutics opportunities throughout 2021. 
Beyond COVID-19, Blair said Danaher's base business was returning and the firm was starting to see some recovery in the markets, including in its Sciex business, which was able to launch new products during the pandemic, and its Leica business, which Blair said was continuing to expand. 
---
Quanterix 
Quanterix Chairman, President, and CEO Kevin Hrusovsky said that the company believes its experience developing SARS-CoV-2 tests has accelerated its diagnostics program. 
Quanterix last week received US Food and Drug Administration Emergency Use Authorization for its Simoa SARS-CoV-2 N Protein Antigen Test and EUA in December for its Simoa Semi-Quantitative SARS-CoV-2 IgG Antibody test. 
Hrusovsky said the company now plans to leverage this experience to accelerate its diagnostics efforts in areas like neurology while also trying to move its technology into the COVID-19 research space for applications including drug trials and vaccine trials and exploring the underlying cause of long-term symptoms in patients. 
"Within the neurology vertical, we have been talking about a single-site IVD or single-site LDT for a couple of years, and now that we have broken across with the EUAs and have good relationships and credibility for our technology, we are going to keep evolving that opportunity," he said, citing multiple sclerosis and Alzheimer's as areas of opportunity for the firm. 
He said the company believes the clinical work would help further drive its pharma business. 
"The more we have access to the clinic, the more the pharmas want to work with us because they know if they can bring a companion diagnostic to expand and increase their probability of getting approvals, they can then rapidly get that deployed in diagnostic setting," he said. This in turn feeds Quanterix's research and biomarker discovery business. 
Hrusovsky said that commercializing the company's SARS-CoV-2 tests is a key priority for the next 12 months. He said Quanterix could run around 1,000 tests per day per instrument and could produce around 25 instruments per month. 
He also said Quanterix placed 180 instruments in 2020 and that strong consumable growth in Q4 indicates a recovery in research activity that had fallen off due to the pandemic. 
Of the company's HD instruments, 48 percent are now the HD-X, a new system it launched in Q4 2019 as an upgrade over its original HD-1 system. Hrusovsky said Quanterix aims to have the proportion of HD-Xs up to 65 percent by the end of 2021. 
---
Siemens Healthineers 
Though 2020 was a challenging year for its in vitro diagnostics business, Siemens Healthineers believes the business will get back to higher growth and better margins in 2021, CEO Bernd Montag said during a presentation on Wednesday. 
"It's clear that the last year was not easy, simply because of the lack of routine test volume," he said. 
Within its IVD business, a high percentage of the profit and 90 percent of the product volume comes from reagent sales, Montag said, adding that if the reagent rental business doesn't progress as normal, its bottom line is affected directly.
Pandemic-related headwinds were evident in the firm's most recent earnings report. Last November, the Erlangen, Germany-based firm reported full-year 2020 Diagnostics revenues of €3.92 billion, down 5 percent from 2019.  
Still, its diagnostics business is making progress in a number of areas, and the firm anticipates a "normalization of routine testing" in 2021, Montag said. 
The diagnostics group is reducing costs associated with the Atellica, its line of advanced clinical chemistry and immunoassay analyzers, and seeing improvements in the performance of its diagnostics sales team, he said. 
Further, Siemens Healthineers' innovation projects moved ahead as planned in 2020. The firm has developed a leading portfolio of SARS-CoV-2 serology tests, and its recently developed SARS-CoV-2 antigen test has shown traction in the past month, Montag said. 
In addition, the company is developing a smaller version of the Atellica for lower-volume laboratories, he said, but didn't provide a timeline of its release. 
---
Opko Health 
Opko Health's executive team, including Steve Rubin, executive VP of administration, and Jon Cohen, chairman of Opko subsidiary BioReference Laboratories, presented updates on the business during the conference.  
On the diagnostics side, COVID-19 testing has spurred growth for the business. Cohen said the number of patients served annually by BioReference climbed nearly 73 percent to 19 million, compared to 11 million in 2019. Daily requisitions rose to 115,000 compared to more than 40,000 in 2019, and the company has invested to rebuild and reconfigure its five labs across the country and to add tracking for all of its specimens. 
BioReference has run more than 10 million COVID-19 PCR tests at its five labs, collected 1.3 million samples, and has the capacity to perform approximately 100,000 molecular tests per day, although it is currently running 60,000 per day due to "issues relative to the platforms and supply chain," Cohen said. It also has performed more than 70,000 rapid, point-of-care tests and has provided 320 pop-up sites for SARS-CoV-2 testing. 
Cohen said the firm has provided "the largest numbers of large-scale screening programs across the country," using PCR and point-of-care testing, for a variety of organizations, including sports leagues, travel and leisure companies, schools and universities, employers, governments, and retail. Currently, its partnerships with CVS and Rite Aid allow testing at 700 stores, but Cohen said it will add 1,000 more sites in the next four to six weeks. BioReference has provided 1 million tests for the National Football League and has partnered with the National Basketball Association and the National Hockey League to provide testing for their teams. 
BioReference is also covered under the United Healthcare preferred lab network, providing access to 45 million patients, along with Blue Cross Blue Shield of Texas and BCBS of Alabama, which collectively provide access to 7.9 million patients, Cohen said. He added that the firm has added 11,000 new customers in the clinical diagnostics division and said both the women's health and urology businesses have returned to 85 percent to 90 percent of 2019 levels. 
Opko also announced a new digital health solution, Scarlet, on Wednesday. Cohen called it "an in-home fully integrated digital solution of mobile phlebotomy and laboratory services," and said it can be used in conjunction with telemedicine visits to have a technician come to a patient's home and perform blood draws for testing.  
Cohen also said BioReference subsidiary GeneDx is the "largest provider of exome sequencing" and performs nearly 5,000 exome tests per month.  
On the pharmaceutical side, Rubin said Opko's pipeline of products is progressing, with its Somatrogon growth hormone drug accepted for review by the US Food and Drug Administration. It also has an agreement with Pfizer to commercialize Somatrogon. Other products in the pipeline include additional growth hormone disorder drugs, hemophilia, IGF-1 deficiency, and bowel disorders, Rubin said. 
Prescriptions of the firm's flagship vitamin D drug for chronic kidney disease Rayaldee increased 13 percent in the third quarter of 2020 compared to the third quarter of 2019. 
CFO Adam Logal said the firm would exceed its previous guidance for 2020 due to COVID-19 testing and expected full-year profitability for the company. The firm did not address accusations of misleading Q4 2020 guidance leveled by stakeholder Sian Capital. Sian said on Wednesday that it sent a letter to Opko's board of directors claiming the company under-guided Q4 growth by 26 percent. 
---
RenalytixAI 
RenalytixAI CEO James McCullough said the firm anticipates receiving 510(k) clearance from the US Food and Drug Administration and a Medicare national coverage determination (NCD) for its KidneyIntelX test later this year. While acknowledging that the FDA has "been highly stressed" during the COVID-19 pandemic, he believes it would "not be unreasonable" to have the test approved and nationally rolled out in 2021.  
RenalytixAI expects to initially offer KidneyIntelX to patients with diabetic kidney disease. Pointing out that Medicare previously set a price of $950 per reported result for the diagnostic last January, McCullough estimates that KidneyIntelX has a total addressable market of about $12 billion.  
"We believe we are the only player in early-stage [kidney disease] prognosis, which represents roughly 80 percent of the [chronic kidney disease] population, and an equivalent amount of [the] diabetic kidney disease population," McCullough said. 
McCullough added that KidneyIntelX could drive a return on investment within one to two years through "low-hanging fruit" via population-wide testing to slow progression through CKD stages, delay or prevent unnecessary dialysis and transplants, reduce ER events and dialysis crashes, and provide positive returns and cost savings for health insurers.   
"We are building out the real-world health economics evidence equation even further with … Boston Healthcare Associates to make sure [that in] each of the deployments we do with academic medical centers and with payors, we can now get real-time information," McCullough said. "[We can] understand how KidneyIntelX and care management [are] influencing the health economics, patient journey, and ultimately [their] quality of life." 
McCullough also believes that the recently finalized Medicare Coverage of Innovative Technology (MCIT) rule will open the door to RenalytixAI to rapidly receive national coverage determination following its envisioned FDA clearance.  
Tom McLain, president and chief commercial officer of RenalytixAI, estimated that approximately 50 to 60 percent of patients that the firm will address will have Medicare and Medicare Advantage plans as their primary coverage. He believes that the MCIT rule will ensure coverage of KidneyIntelX into standard care routines that are "very straightforward" for clinicians and their patients.  
McLain also expects that achieving an NCD will also accelerate the pace that RenalytixAI can begin to negotiate coverage with private payors.   
"When it's a significant population like CKD, it is to those payors' advantage to contract directly with RenalytixAI, so that they have a relationship with us, there can be features in that arrangement that bring benefit to both RenalytixAI and the payor," McLain said. "There's an incentive for them to enter into a comprehensive relationship with us so that we can create those win-win scenarios." 
McCullough also highlighted RenalytixAI's partnership with DaVita to produce a risk-share model for minimizing CKD progression in intermediate- and high-risk patients. He believes the program has laid the groundwork to develop successive versions of KidneyIntelX, with the possible addition of more biomarkers, molecular load, features from the electronic health records, and patient behavioral changes.  
"Our approach with DaVita puts us in a unique position, as we now have complete visibility into the full journey through all stages of kidney disease," McCullough said. "We expect to start publishing on this [project] later this year ... and we shall see how this data ultimately affects product development."  
Including its partnership with DaVita, RenalytixAI expects to sign five to six agreements by July. 
---
Bio-Techne
Bio-Techne President and CEO Chuck Kummeth said the company is on a trajectory to reach $1.5 billion in revenues in fiscal year 2025, nearly double the $739 million the firm posted in fiscal year 2020, which ended last June.
He noted in a presentation that within that time frame the company expects its Protein Sciences segment to grow at a compound annual growth rate (CAGR) between 8 percent and 11 percent and further expects that the CAGR for its Diagnostics & Genomics business will be about 20 percent.
The Genomics segment by itself, consisting of Bio-Techne's acquired Advanced Cell Diagnostics and Exosome Diagnostics businesses, is expected to grow at a rate between 20 and 30 percent, the firm said.
Among the high-value markets in which Bio-Techne participates, the addressable market for liquid biopsy is between $3 billion and $4 billion per year and growing at a rate greater than 20 percent per year, according to Bio-Techne.
The firm likes liquid biopsy for many reasons. Among them, exosomes are plentiful in the body, protected by encapsulation from interference, and available in all bodily fluids used for testing, Kummeth said.
He said that the firm's Exo Dx prostate test, developed by its Exosome Diagnostics business, is Medicare approved and gaining "strong acceptance." Using the same technology, the firm is developing a kidney rejection test that it believes will be ready for launch in about a year, he said.
However, exosomes can be used to diagnose a range or cancers and conditions, and the potential of its Exo Dx platform may take a "decade to really fulfill," Kummeth added.