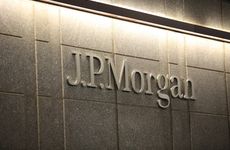 NEW YORK – The 40th Annual JP Morgan Healthcare Conference kicked off on Monday, as conference organizers pivoted to a virtual conference instead of the usual live event at the Westin St. Francis Hotel in San Francisco due to the resurgent coronavirus pandemic. Nonetheless, the conference got off to its normal busy start with several diagnostics and genomic tools firms making their case to investors. Below are brief reports on individual presentations webcast by the companies or through the JP Morgan conference portal. 
Qiagen
CEO Thierry Bernard reiterated Qiagen's case for being "COVID relevant, but not COVID dependent" over the past two pandemic years. 
Qiagen is purportedly more focused since Bernard took over as CEO two years ago, with 88 percent of its recurring revenues now coming from sales of consumables and associated services and 12 percent from capital sales or instrument placement. The business is now evenly split between life sciences and molecular, Bernard said, with an estimated $6 billion addressable market.
Although Qiagen did not preannounce earnings, Bernard divulged sales figures for some of its products and businesses, noting that the firm passed the bar of $2 billion in revenues in 2021. Qiagen expects top-line revenues and EPS to be above guidance given in July, Bernard said. More granularly, Qiagen is poised to meet the $60 million in revenues it guided for in the QIAstat syndromic molecular testing business, and revenues of $100 million in the NeuMoDx automated PCR business.
The firm launched more than 10 new diagnostic assays and three new instruments in 2021, and the pandemic allowed it to grow its installed base. "This now needs to be transformed to take and capture new opportunities," Bernard said. 
In the sample preparation business, Qiagen launched an upgraded sample prep instrument in 2021, called the EZ2 Connect, and is now also developing a next generation of its QIASymphony system, called the QIASymphony Boost. This evolution is driven in part by the needs of liquid biopsy labs for higher volume inputs, Bernard noted. 
For its QIAstat syndromic testing business, the firm is "too far behind" BioMérieux's BioFire Diagnostics to outpace that firm's flagship FilmArray platform, Bernard said, but it is nevertheless gearing up to seize the number two spot. 
Bernard outlined new QIAstat syndromic tests in development for 2022, including a gastrointestinal infections test, a meningitis/encephalitis assay, and a blood culture identification panel. It is also developing syndromic tests for complicated urinary tract infections and pneumonia. 
The next step is a high-throughput version of the system, called the QIAstat-Dx Rise, which the firm expects to launch as a CE product and also submit to the US Food and Drug Administration this year. The random-access Rise system processes up to 18 different samples, or 56 tests in an eight-hour shift and 160 tests per day, with automated cartridge loading and unloading. 
And, approximately one year after launching the QIAcuity digital PCR instrument, Qiagen expects to have placed more than 500 systems. He noted that the firm has captured the wastewater-based epidemiology business of 40 out of 52 US public health labs. It will now also focus on noninvasive prenatal testing and combined DNA and protein analysis with the system. 
"This product is geared to take the number one position on that market," he said. "We have everything in hand ... if we don't take leadership, it is a matter of execution." 
Going forward to the potential next phase of the pandemic, Qiagen expects to see COVID-related growth as demand shifts from diagnostic testing to surveillance, variant monitoring, wastewater testing, and T-cell monitoring. 
As a mid-cap company, the firm plans to focus its future investment in areas where it can be between the number one and number three position on the market, Bernard said. Future M&A needs to fit with the company's focused strategies, he added, noting as well that "the market is currently a bit overheated from a valuation standpoint." 
Adaptive Biotechnologies
Adaptive Biotechnologies CEO Chad Robins described the continuing development of the company's two major and diverging business arms: immune medicine and minimal residual disease testing for hematologic cancers.
In immune medicine, where Adaptive aims to market a franchise of clinical T cell-based assays, the firm believes it can now carry through a multi-pronged diagnostic, research, and drug development strategy, modeled on its experience in the COVID-19 arena, into a variety of other disease areas. 
"By mapping the immune receptor data specific to SARS-CoV-2, we were able to launch T-Detect as a clinical diagnostic, stand up a research tool for vaccine developers and for academic institutions to measure the T-cell response to vaccines, and we partnered on the design and development of a T-cell based vaccine," Robins said. 
"This concept of one data set with multiple opportunities is the approach that we are planning to replicate disease after disease after disease." 
Currently, Adaptive's T-Detect COVID is offered as a self-pay test to consumers to confirm past infection to SARS-CoV-2. Robins said that more than 30,000 consumers ordered the test in 2021, with notable upticks following the emergence of new virus variants.
The firm's immediate next step is to build in an added ability to quantitatively measure the level and durability of T-cell response to both natural infections and vaccines, an update it is currently discussing with the FDA. In addition, Robins said, the company is working with academic and biopharma partners to expand the use of the test as a correlate of protection. 
The company's COVID-response T cell receptor profiling efforts have also informed a new vaccine candidate being advanced by Nykode. Robins said that the first trial of the vaccine has now dosed its first subject and is expected to yield early Phase I/II data by the end of the first half of this year. 
Outside of COVID, the firm's cancer T-cell therapy development deals with Genentech are also nearing completion, with a decision from the biopharma firm on whether to move forward now "imminent" for at least one candidate. 
In the autoimmune space, Adaptive is focusing its R&D efforts on disorders where it believes there is a large market in both clinical diagnostics and drug development. The firm now has what Robins called "promising signals" for T-Detect diagnostics in five diseases: Crohn's disease, colitis, celiac disease, multiple sclerosis and rheumatoid arthritis. 
Adaptive hopes to confirm and clinically validate these signals in 2022, with the expectation of launching its first autoimmune test in 2023. The firm continues to plan to launch its T-Detect Lyme disease test, already technically validated, during the next Lyme season. 
As Robins implied in discussing the company's experience with T-Detect COVID, the same diseases are also focuses for drug development, with some novel targets already identified.
In MRD, meanwhile, Robins said Adaptive believes its ClonoSeq assay continues to lead in both clinical testing and in support of pharmaceutical trials for hematologic cancers. 
"While clinical utility has been a barrier to adoption in the past, this is changing quickly, and we see multiple studies reading out to demonstrate the value of MRD testing for patients," he said, highlighting data from the MASTER trial, which Adaptive presented at the recent meeting of the American Society for Hematology. 
Analyses of patient outcomes suggested that if an individual with multiple myeloma tests MRD negative with ClonoSeq, they can stop therapy, "giving relief to patients from side effects and at the same time, saving substantial cost to the healthcare system." 
Among key growth drivers expected to help Adaptive maintain a leadership position in the field, Robins highlighted the firm's heavy investment in new data generation. Most immediately, the company plans to expand into non-Hodgkin's lymphoma, where MRD can complement or supplant imaging for disease burden monitoring and early detection of relapse. 
To support these goals, Adaptive is increasing its field force, expecting to have new diagnostic hematology specialists and account managers trained and in the field by the second quarter of this year. 
"We are still at the beginning of the adoption curve," Robins said, "[but] we are well positioned to increase adoption significantly and look forward to a very successful year for our MRD business."
Guardant Health
Three years after going public, Guardant Health now has 200 million covered lives, has $1.7 billion on its balance sheet, and has witnessed a compound annual growth rate of 59 percent. It boasts more than 250,000 tests ordered by an excess of 11,000 ordering oncologists, and approximately 100 biopharma partners.
Co-CEO Helmy Eltoukhy noted the firm went from a single product 18 months ago to five products currently.
Its Guardant 360 liquid biopsy assay continues to see strong adoption, and the company has also launched Guardant 360 Response and Tissue Next tests and Guardant Reveal. Eltoukhy added the Guardant 360 CDx test was the first comprehensive liquid biopsy assay to receive FDA approval.
The firm now has more than 250 publications describing its assays, has numerous trials in progress, and expects that this year will mark "a new chapter at Guardant," with offerings across the continuum of cancer care, co-CEO AmirAli Talasaz also said.
For Guardant Reveal, which launched in 2021, the firm expects to move beyond colorectal cancer to multicancer testing with results from the Observation of Residual Cancer with Liquid Biopsy Evaluation, or ORACLE, study of 11 solid tumor types. The firm is targeting 30 trial sites in the US and Spain and enrolling more than 1,000 patients in the prospective observational study. The results may unlock $20 billion in total addressable market for minimal residual disease testing across all tumor types.
So far, Reveal has also shown strong performance for MRD detection in CRC and breast cancer, with integration of genomic and epigenomic ctDNA signals increasing sensitivity by as much as 2.5 times.
Guardant will also launch the Smart liquid biopsy platform this year, which will be 100 times larger and have higher sensitivity than its 360 CDx, enabling the evaluation of genomic, epigenomic, and immune signatures.
Talasaz presented a business thesis of dramatic growth by 2023 in the cancer screening domain of its business. The firm expects results from its ECLIPSE trial this year and to submit the Next Generation Guardant Shield cancer screening test to the FDA in the second half and to launch the test as an LDT in the first half of the year. The test will be 30 times larger, advancing from a panel size of 500kb to 16MB.
The firm expects its prospective lung cancer trial, called SHIELD Lung, of approximately 10,000 high-risk patients to have the potential to enable FDA approval and Centers for Medicare and Medicaid Services coverage.
Natera
CEO Steve Chapman divided his time between detailing recent advances in the firm's legacy NIPT business and outlining its approaches to transplant and oncology testing.
The firm now has more than 100 published studies of its tests across its three business units that have evaluated 1.3 million patients, and it has performed more than 3 million tests.
This past year was "transformational," Chapman said, with 52 percent year-over-year growth in tests processed.
The firm's SNP-based Microdeletion and Aneuploidy Registry, or SMART, trial results coupled with the endorsement in August 2020 of average-risk testing by the American College of Obstetricians and Gynecologists also drove growth, Chapman said. Natera expects to advance further into the average-risk pregnancy market with its NIPT testing and anticipates reaching 90 percent penetration in the coming years.
Chapman detailed the potential case for ACOG endorsement of NIPT testing for 22q11.2 deletion syndrome, describing a 53 percent PPV for the test coupled with potential early interventions that can prevent brain damage in babies with the disease. "The 22q [microdeletion] is our focus with the societies and peer-reviewed publications," Chapman said.
On the transplant front, Chapman highlighted initial results from the Trifecta study of its Prospera test for kidney transplantation, with full results expected this quarter. Along with Prospera Heart and Prospera Lung, the firm plans to unlock a $50 billion total addressable market in transplant testing.
In oncology, Natera expects results from the Circulate-IDEA trial of its Signatera minimal residual disease colorectal cancer test to be reported at the ASCO-GI conference in two weeks.
Chapman said the goal for Signatera over the next two years is to gain endorsement in National Comprehensive Cancer Network guidelines for CRC as well as Centers for Medicare and Medicaid Services and private payor coverage for five other cancer types.
Sema4
Genetic testing and health intelligence company Sema4 has grown to 1,200 employees, among them 160 with Ph.D. or M.D. degrees, according to CEO Eric Schadt. Through its collaborations with four health systems so far — Mount Sinai, NorthShore University HealthSystem, Advent Health, and Avera — the company has access to de-identified health records from 12 million patients, including more than 500,000 with genomic profiles. It is adding to this with more than 250,000 next-gen sequencing tests it conducts every year.
Sema4's goal is to use those test results and other patient data to come up with disease models that can inform patient care and clinical trials, reducing costs and improving outcomes in the process. Schadt said the company sets itself apart from its competitors in terms of the richness of its data, which spans multiple disease areas rather than just one, and which is collected longitudinally in EHRs.
As an example of its health system collaborations, he mentioned the genetic wellness and assessment program Sema4 has been conducting with 42,000 patients at NorthShore. Over six months, 6,400 of these patients had a genomic health screening test ordered, and 950 were identified as being at high risk of heritable cancer. As a result, they had a more specific hereditary cancer test ordered. Overall, more than 90 percent of primary care physicians at NorthShore have now ordered a test from Sema4, Schadt added.
In addition to partnerships with health systems, Sema4 is pursuing collaborations with biopharma companies, offering services such as clinical trial matching, software as a service, and real-world patient data analysis. 2022 will be the year "where we will really start showing a more substantial ramp," Schadt said.
CFO Isaac Ro reiterated the firm's preliminary Q4 revenues of between $50 million and $52 million, up from its earlier guidance of $46.6 million to $49.6 million. The company also expects to have conducted more than 80,000 tests in Q4, excluding COVID-19 tests, compared to its earlier guidance of 73,000 to 79,000 tests. As of Dec. 31, Sema4 had about $400 million in cash and cash equivalents, and it has access to a $125 million revolving credit facility, from which it has not drawn yet.
According to Schadt, 2022 will be devoted to improving the company's operations, including increasing automation, enhancing robustness, shortening turnaround times, and optimizing its test portfolio. Moreover, the firm will seek to grow its oncology testing business and overall commercial reach, and to increase its pharma partnerships.