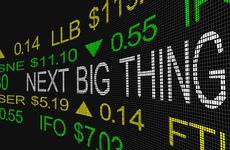 NEW YORK – Even as demand for SARS-CoV-2 testing began to wane throughout the first half of 2021, the ongoing COVID-19 pandemic, along with the emergence of special purpose acquisition companies as mechanisms for companies to go public, created a pathway for diagnostics companies to the public markets.
Through the first half of 2021, eight diagnostic companies have gone public or filed for IPOs. In the diagnostics industry, where initial public offerings are often rare to come by, some may see that as a banner market for IPOs in the space, but experts cautioned that going public is just a first step and emphasized that firms must have additional product offerings besides COVID-19 testing to succeed as publicly traded firms.
Indeed, already there are signs of softness among firms that have gone public this year, and not all companies have managed to maintain the prices at which they went public, and the market has been less solid in 2021 compared to 2020, based on companies' post-IPO performances, according to Jon Norris, managing director at Silicon Valley Bank.
The eight companies in the diagnostic space who have gone public or filed for IPOs in the first half of 2021 are Ortho Clinical Diagnostics in January; Lucira Health, Talis Biomedical, and Sema4 through a special purpose acquisition company, or SPAC, in February; Prometheus Biosciences and SomaLogic through a SPAC in March; LumiraDx through a SPAC in April; and Gingko Bioworks through a SPAC in May.
Among those eight, Ortho Clinical had the highest proceeds from its IPO by far, raising approximately $1.4 billion, while Talis Biomedical came second, raising $254 million. Prometheus Biosciences raised $218.5 million in gross proceeds after expecting $190 million, and Lucira Health raised $153 million.
LumiraDx intends to go public through a merger with CA Healthcare Acquisition that has an equity valuation at closing in excess of $5 billion, according to CA Healthcare Acquisition.
Sema4's expected proceeds from its merger with CM Life Sciences are $793 million after a valuation of roughly $2 billion, and SomaLogic's merger with CM Life Sciences II is expected to reap funds of $651 million after the company was valued at $1.2 billion.
Ginkgo Bioworks also announced its intention to merge with Soaring Eagle Acquisition, with expected proceeds of up to $2.5 billion and a $15 billion pre-money equity valuation.
Compared to this time in 2020, when four companies went public and all raised less than $300 million, the IPO market this year looks robust. But Norris cautioned that the performance this year has dropped a bit in comparison to last year.
While there has been "more activity," he said "the performance [post-IPO] has not been as good."
Harry Glorikian, a diagnostic industry consultant and general partner at Scientia Ventures, said that despite the increased investor interest in the diagnostics industry, there needs to be "more selectivity" to ensure companies are prepared for going public and "can maintain positive pricing on their stock."
In 2020, Norris said for the 10 IPOs he followed in the diagnostics and tools space, there was an average return of 110 percent as of Dec. 31. As of May this year, the 2021 IPOs have had an average return of 57 percent, giving up 50 percent of gains compared to last year.
Both Talis Biomedical and Lucira Health are trading at stock prices far below from when they went public. Talis went public at $16 per share and had a stock price of $10.70 on the afternoon of June 29, while Lucira went public at $17 per share and closed on June 29 at $5.89.
In contrast, Ortho Clinical has increased its stock price, going public at $17 per share and now trading at $21.77. Prometheus has also seen a healthy increase after going public at $19 per share — its stock is currently trading at $22.66.
Piper Sandler analyst Steven Mah echoed Norris' sentiments about 2020, calling it "the best year in tools and diagnostics like, ever." The market has tailed off a bit in 2021, and the pace is slowing, when companies focused on COVID-19 tests are removed from the mix, he said. The IPO markets are still constructive, but some valuations "got a little ahead of themselves," especially in the COVID-19 space, he continued.
While companies of high quality can still go public, Mah said the "bar seems to be higher" than it was last year.
Mah said he expects to see fewer companies going public on the back of COVID-19 in the second half of the year, since "most companies already went public for COVID-19." Most of them are using COVID as a springboard, and the changing demand for COVID-19 testing "doesn't change their business model," such as Lucira and Talis, he said.
Analysts and investors originally thought the COVID tail would be longer than it has been, Mah said. However, the significant decline he's seen has been in rapid antigen testing, which many people expected to boom as vaccines were rolled out and surveillance and screening testing became the focus. "We thought rapid antigen testing would be adopted more than it has been," he said.
But with the US Centers for Disease Control and Prevention's guidance that vaccinated people don't need to be tested even if they've been exposed to the virus, the main demand is for RT-PCR tests. "If someone needs to be tested, they want to use the most sensitive test, versus an antigen test," Mah said.
Key areas of interest
In the second half of the year, Norris said he expects IPOs to slow a bit and regress to "strong companies" that have ramping revenue, namely those in the drug discovery and liquid biopsy spaces. For companies with technology for early cancer detection, the need for "amazing revenue numbers" isn't as strong, since the demand for that technology is high.
Artificial intelligence also presents an opportunity for "big markets," since it's applicable in different industries, Norris said. He added that he's seeing uptake in AI and machine learning, with both technology and healthcare investors interested in companies utilizing the technology for drug development, such as Exscientia.
While liquid biopsy and precision oncology have been hot investment areas for a while, Norris said the pandemic has also increased interest in companies with point-of-care platforms that have multiple types of tests, such as Talis. A lot of companies that found success with SARS-CoV-2 testing have underlying "secret sauce" technology that will allow them to expand their test menus and pursue other indications, Norris said.
"Most of these COVID-19 companies … are leveraging the COVID opportunity to help in battling the pandemic as a way of just getting into the market way sooner than they would have otherwise," he said. But those companies can't rely on COVID-19 alone, especially as vaccinations continue and demand for testing slows. They need to have " a group of tests that are really good," he added.
However, Norris noted there is still uncertainty surrounding the pandemic as variants continue to spread and countries around the world face outbreaks and have more limited access to vaccines. "There is value in having COVID-based tests," he said.
Both Talis and Lucira's IPOs represent the trend toward point-of-care testing, Mah said. People "want results now," and that desire has only been exacerbated by the pandemic, he continued. It's a "hot area for investors."
Home testing is another opportunity Norris cited as the pandemic has forced people to accept virtual care. Before the pandemic, there were attempts to embrace virtual care, but the medical and diagnostics industries have embraced home testing, "opening up that world to a lot of opportunity for companies to go in and try to make their mark in that space," he said.
Although no one has a crystal ball to see into the future, Norris said there are a few companies he's keeping an eye on that have raised significant funds over the past year as alternatives to going public, including Color Health, which raised $167 million in a Series D financing round in January and Truvian, which closed a $105 million Series C round in February.
Once a company raises $100 million, "people start to think about what's next for this company," Norris said. Burlingame, California-based Color is particularly highly valued at $1.5 billion and could be an IPO or M&A candidate, he said.
Another area Mah said he has seen interest in is the spatial biology arena with companies like Akoya, Fluidigm, Nanostring Technologies, and 10x Genomics. People have been realizing the "tumor is not necessarily the be-all, end-all" for disease detection and that "the cells around the tumor are playing a role in the response," Mah said. There's a "big unmet need" that spatial biology companies could meet that goes beyond oncology. While it's an early field, the area is "getting more interest," he said.
Companies Mah is watching that could be potential IPO candidates in the future have all received money from the National Institutes of Health's Rapid Acceleration of Diagnostics initiative to help develop their platforms and expand manufacturing capabilities. A lot of these companies "have accelerated timing" due to the RADx funding and could be looking to go public or get acquired, he said, such as Visby Medical, Cue Health, and Binx Health.
Glorikian noted that when looking at companies to invest in, he's seen an emphasis on the "data and analytics angle." Companies need to have an analytic strategy, he said. Just focusing on biology isn't sufficient, he added.
UBS analyst Dan Brennan said there has been "broader receptivity toward the space" thanks to new scientific understanding and improved reimbursement from the Centers for Medicare and Medicaid Services, increasing investment opportunities. That scientific understanding includes more information on the "underpinning of diseases" and the advent of genomic molecular diagnostic tools, Brennan said. "There's just new ways to tackle the problem," he added.
He also emphasized that while COVID-19 testing was a huge benefit in 2020, investors want to "move past" COVID and that the growth rates for companies with a focus on SARS-CoV-2 look weaker.
However, Brennan also echoed Norris and Mah, asking "Who knows what the future volume of COVID testing will be?" UBS analysis predicts a market of 300 million tests globally each year for influenza and SARS-CoV-2 combination testing.
SPAC option
For companies that want to go public but don't want the risks and financial obligations associated with the process, getting acquired by or merging with a SPAC has been another exit strategy. SPACs are shell corporations formed specifically for the purpose of acquiring existing firms and taking them public, and the trend has taken off in the diagnostics industry as four companies so far this year have announced plans to go public via SPACs.
It can be cheaper and faster to go public through a SPAC and there are potential advantages for a company, Mah said. Instead of being priced by the marketplace like a regular IPO, the SPAC owners price the stock with less volatility. There's also a "certainty of valuation," Mah said, and companies going public through a SPAC have less regulatory requirements and restrictions.
For example, with a traditional IPO, there are restrictions on the forward guidance that can be provided that M&A with a SPAC doesn't have — for companies with longer run rates and larger pipelines, this might be a better option so they can provide guidance on the future to investors, Mah said.
Mah further said that SPACs were previously "considered a backdoor way to IPO" and less favorably looked upon, but they are considered "more legit now."
However, original SPAC investors can vote against the deal or redeem their shares if they don't approve of the transaction, and transitioning "from SPAC investors to long-term fundamental investors can be time-consuming and be a distraction to management," Mah said.
There is also increasing regulatory scrutiny of SPACs, which Mah called a "wild card."
According to the Wall Street Journal the US Securities and Exchange Commission is considering issuing new guidance to dig deeper into revenue projections given by companies going public through SPACs.
The agency also issued guidance in April categorizing warrants as liabilities under certain circumstances, which could require existing SPACs and deals in the works to restate the financials in regulatory filings for the value of warrants.
Despite those risks, in the long term "quality companies will do fine," Mah said.
A report from financial services firm Morningstar in January said that volatility in the market in early 2020 made IPOs and direct listings impractical for many private companies, and that SPACs can provide an enticing alternate pathway.
Brennan said he views SPACs as "really viable" because they allow more communication with investors and let companies provide more education during the acquisition period.
SPACs are "not something that's going away," Glorikian said, as he knows of two or three groups currently pursuing exits via SPACs. However, he noted that the potential changes coming from the SEC might cause some companies to rethink that pathway.
Although 2020 may have been a stronger year for IPOs, there's no "unreasonable time" to go public, either via SPAC or IPO, Glorikian said. Companies must ask themselves if the market will be receptive to them when they're ready to go public. "Sometimes the market falls apart, and companies need to wait for the timing to be right again," he said.
Market downturns "freak people out," and companies don't want investors freaked out when they go public, he added. "You want everybody to be calm," since for a company that's just gone public, "you're trying to build a base."
But even with that analysis and effort, there's no way to predict which way the market will go or how a company's IPO will be received.
"I don't know what perfect timing is," Glorikian said.