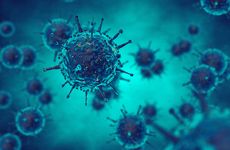 NEW YORK (360Dx) – Healthcare and lab workers have a wide swath of testing options for influenza, a pervasive condition that is tricky to diagnose.
There are rapid immunoassays, viral culture tests, and serology tests. But while demand for immunoassays remains high, molecular assays for flu and respiratory conditions are gaining ground, fueled, in part at least, by a consensus that combining such technologies with rapid immunoassays may be the best approach to diagnosing influenza.
Uptake of molecular testing for influenza in hospitals and reference labs is already on the rise. A number of CLIA waivers could further drive adoption of such tests in physicians' offices and urgent care clinics.
Capitalizing on a recognized need for molecular and rapid immunoassays that enhance clinical value, companies such as Quidel, BioMérieux, Cepheid, Alere, Luminex, and Roche have received US Food and Drug Administration clearances, as well as CLIA waivers, for tests that diagnose flu and respiratory infections.  
The Centers for Disease Control and Prevention, in its guidance for clinicians, reports that molecular testing is not needed for all patients with suspected influenza, but it is most appropriate for hospitalized patients if a positive test would result in a change in clinical management.
"Physicians are not being compelled to perform molecular testing when it may not be beneficial, but there are certain cases where you need molecular testing," said Tamara Ranalli, senior director of the molecular diagnostics business unit at Quidel, during a presentation in November at the Association for Molecular Pathology meeting in Charlotte, North Carolina. "Molecular tests, in general, have higher specificities and sensitivities than many of the rapid tests, and this is important for certain patients," she said.
According to the World Health Organization, about 5 to 10 percent of adults and 20 to 30 percent of children come down with influenza each year, resulting in around 3 million to 5 million cases of severe illness, and about 250,000 to 500,000 deaths.
Although the current market size is relatively small, potentially it could be significant. Molecular tests in some cases will compete with lateral flow immunoassays for flu testing, which have an estimated market size of around $600 million per year, and are reimbursed at $18 per test, according to Evercore ISI analyst Vijay Kumar.
In a research note evaluating the potential market for a BioMérieux BioFire CLIA-waived panel, he wrote that he believes that the reimbursement for the panel will be around $200 per test, and he estimated the panel could eventually achieve a 20 percent penetration of the lateral flow market, bringing in more than $1 billion per year.
Kumar said it is worth noting that physicians would probably prefer to use syndromic panels — such as BioFire's that test for multiple pathogens — over standalone molecular influenza tests, and that molecular test adoption is still relatively low even in hospital settings. He also said that BioFire panel adoption in physician offices would depend on the profits achievable per test, and the usability of the instruments.
The Biofire CLIA-waived panel can detect 11 viral and 3 bacterial pathogens. Competitive offerings test for one to three types of pathogens, depending on the test, said Wade Stevenson, senior vice president of global marketing at the BioFire Diagnostics, adding that he believed the broader pathogen detection capability of its test would be a differentiator.
"Our philosophy for the company when it comes to infectious diseases is to implement the syndromic approach," Stevenson said. "Patients don't show up at a doctor's office and say 'I think I have rhinovirus.' Instead, they describe the syndrome. Signs and symptoms make up a syndrome, but because of the way diagnostics has evolved, we're forcing doctors to guess during a diagnosis."
For example, he noted that an upper respiratory tract syndrome may be caused by dozens of pathogens. A doctor can make a guess at a diagnosis based on what's most common or is circulating at the time, but data suggests that even during the height of a flu season, only 1 in 5 people who present with flu symptoms actually have it.
Stevenson added that clinical trials conducted in advance of FDA clearance and CLIA-waiver for the BioFire syndromic panel involved both adult and pediatric subjects with signs or symptoms of respiratory infection. As a result, physicians' offices and urgent care centers, including those located in retail settings, could deploy the test.
"Down the road, testing will occur at the bedside within hospitals and within emergency departments," he said. "The future of diagnostics is faster, cheaper, and closer to the patient. Receiving a CLIA-waiver is a big step in that direction."
BioFire's near-term commercial strategy, nonetheless, does not entail marketing to physician offices or urgent care clinics.
"We're going to have a very targeted commercial approach," Stevenson said. "We're going to focus on working with existing customers, and marketing to places within their hospital networks where they are interested in decentralizing testing and where a CLIA-waiver would be appropriate."
Stevenson further said that his commercial team would look to take over market share from rapid immunoassay tests.
BioFire has plenty of competition within the molecular diagnostic test space.
Among them is Cepheid's rapid test for influenza and respiratory syncytial virus, which received a CE mark in October. It's an updated version of a test that already received 510(k) clearance and a CLIA waiver in December 2015.
The firm's Xpert Xpress Flu/RSV runs on its GeneXpert platform and provides results in about 30 minutes. The assay features a novel design employing multiple targets for each virus, with redundancy providing high sensitivity and mitigating the impact of seasonal drift, Cepheid, now part of Danaher, said.
"Clinical trials show that the performance of the test is substantially equivalent or even better than that of the current Influenza/RSV cartridge, though it's much faster at 30 minutes versus 62 minutes" achieved with the previously cleared test, David Persing, Cepheid's chief medical and technology officer, said.
"We believe that this is very important for management of patients in US point-of-care settings, physician offices, outpatient settings, emergency departments, and urgent care centers, where a faster time-to-result is desirable," he said.
"However, we were unwilling to sacrifice test performance for a more rapid time to result," he added. "In those same settings, sample collection is often not optimal, so having a test with an extremely high analytical sensitivity is an advantage, because you can still generate positive results in the case of patients who are infected, but from whom you don't get an optimal specimen."
Now that the company has received a CE mark, the next step in its product marketing strategy is to obtain FDA regulatory clearance for a moderate complexity version of the assay and a CLIA waiver for this updated diagnostic test before the end of 2017.
Also, Luminex, another competitor offering molecular tests, received FDA clearance for its Influenza A/B and Respiratory Syncytial Virus PCR-based assays on its Aries platform in August. Earlier, in June, Luminex received CE-IVD marking for the Flu A/B & RSV Assay, and in July, the firm received FDA clearance, as well as CE-IVD marking for its Aries M1 diagnostic system — a lower-throughout version of the firm's Aries System.
Integrating immunoassay with molecular
Molecular testing is particularly useful in evaluating immunocompromised patients, and it is also beneficial for community surveillance, and to identify the beginning of flu season and transition into it, Quidel's Ranalli said during her presentation at AMP.
"Many immunoassays have a high positive-predictive value but a low negative-predictive value, and their specificity out of season is variable," she said. "Using a molecular test with high sensitivity and specificity can better indicate when flu season is starting."
For immunocompromised patients, influenza infections could lead to adverse complications or death, she said, and molecular tests could be an important tool for providing a quick, accurate diagnosis.
Immunocompromised patients cover many segments of the healthcare population — patients with organ transplants; young children; adults age 65 and older; pregnant women; and people with certain chronic medical conditions such as diabetes, cancer, asthma, AIDS, cardiovascular issues, multiple sclerosis, and lupus.
Influenza surveillance is another reason to use molecular diagnostics, Ranalli added, because it can change the way patients are managed, tested, and treated.
However, rapid tests based on lateral flow immunoassays still play an important role. "Hospitals and other healthcare centers have algorithms that specify combinations of molecular tests with rapid tests for flu diagnostics," she added.
Clinicians frequently employ an algorithm that specifies three positive results from molecular tests within the same period, prior to agreeing that flu is present in a community or institution, Ranalli said. Following positive results, the algorithm specifies that rapid tests can be deployed. Alternatively, if molecular tests have confirmed that flu is present in a community or institution, clinicians can directly diagnose flu in outpatient settings, including clinics.
"I'm not a big fan of this because what we are seeing with flu is that clinicians are only right around 50 percent of the time without a test," Ranalli said.
Quidel provides influenza tests that include molecular as well as traditional and next-generation immunoassays. The Solana Influenza A+B Assay, for example, is a rapid qualitative test for the detection and differentiation of influenza A and B viral RNA in nasal and nasopharyngeal swabs from patients with signs and symptoms of respiratory infection.
The firm's Lyra Influenza A+B Assay is a multiplex, real-time RT-PCR MDx that's used for the qualitative detection and identification of viral nucleic acids extracted from nasal swabs, nasopharyngeal swabs, and nasal aspirate specimens. The real-time influenza test has been shown to detect HIN1, H3N2, and H7N9 subtypes, but it does not differentiate the subtypes from Influenza A.
And the firm's Sofia Influenza A+B fluorescent immunoassay uses advanced immunofluorescence-based lateral flow technology to detect influenza A and influenza B viral nucleoprotein antigens. The assays are CLIA-waived for use with nasal and nasopharyngeal swabs, and the time to a test result is 15 minutes, Quidel said.
Alere, which is being acquired by Abbott Laboratories, received FDA 510(k) clearance in August for the Alere i RSV test, which followed clearance of the Alere i Influenza A & B. The molecular test can be used at the point of care to detect RSV in 13 minutes or less, according to Alere.
The Alere i Influenza A&B nucleic acid amplification for influenza A and B viruses is intended to provide the sensitivity of a molecular test with the relatively speedy results provided by a traditional rapid antigen test, according to Alere. A study by researchers at the Children's Mercy Hospitals and Clinics, Kansas City, Missouri, comparing the Alere i with alternate options, found that it is "an excellent choice" for point-of-care testing. The researchers reported that the test's rapid turnaround time compares favorably to viral culture, which requires days, and to traditional real-time PCR methods, which require hours and an added extraction step. The study was funded by Alere.
Alere also sells a rapid test that uses a lateral flow immunochromatographic assay for the qualitative detection of influenza A and B nucleoprotein antigens in nasal swab specimens collected from symptomatic patients. The test is intended for differential diagnosis of influenza A and B viral infections within 10 minutes.
In August, the FDA granted a premarket clearance and CLIA waiver for the Roche Cobas Influenza A/B and RSV test, which runs on the molecular point-of-care Cobas Liat system. Besides influenza, the test identifies RSV, which causes more than 80 percent of acute lower respiratory tract infections in infants under 1 year of age.
Roche said it has plans to extend the test menu for the Cobas Liat in the areas of methicillin-resistant S. aureus (MRSA) and C. difficile detection.