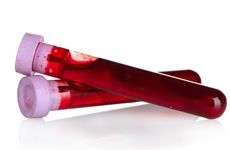 NATIONAL HARBOR, MARYLAND (360Dx) – If one group of pathologists achieves its goals, paying greater attention to preanalytical variables will become a routine part of improving the consistency and accuracy of diagnostic testing.
The group, which presented the findings of its research at the College of American Pathologists' annual meeting this week, expects that the level of interest in adhering to preanalytical variable standards could peak within the next two years. That's the timeframe that they expect for seeing some of their recommendations implemented on a checklist for a lab to get CAP accreditation.
The pathologists, part of a Preanalytics for Precision Medicine Project Team within CAP, and headed by Carolyn Compton, a professor of laboratory medicine and pathology at the Mayo Clinic, aims to create standards for the preanalytical variables that control patient specimen quality.
Adhering to standards that increase sample quality "is a tide that floats all boats," Compton said in an interview at CAP17.
Compton added that she expects that the initiative "will change the quality of every specimen from every patient and make it fit for molecular analysis. This is a transformation. It goes from unknown variable quality to known quality based on evidence."
Preanalytical variables manifest during diagnostic testing steps that occur from the moment a patient sample is acquired to when a test analyzes that same sample. A lot can go wrong during that time — from a tissue sample remaining too long in formalin, to a blood sample being delayed too long prior to its first processing step. These mishaps can lead to false positives and false negatives with disastrous consequences for patients, the group said.
Applying standards to preanalytical variables "approaches all specimens from the point of view of the biomolecules in them, and of the stability and lability of those biomolecules," Compton said.
The coming standards are, therefore, disease agnostic. "If you're using a proteomics test, you want to get a proteomic profile that reflects the disease, and this requires that the proteins be intact, that you haven't degraded them, and that you haven't changed the number of them in the biospecimen," Compton added.
Kenneth Bloom, head of oncology and immunotherapy at Human Longevity, said during the presentation that molecular changes can alter biomarker expression in samples. Gene changes can occur within 15 minutes and post-translational changes, such as methylation or phosphorylation, can occur in seconds. Determining which changes are disease-related and which are artifact is essential and can be difficult, he said. 
As many as 62 percent of laboratory testing errors can be attributed to the preanalytical phase of testing, Michael Misialek, associate chair of pathology at Newton-Wellesley Hospital said during the presentation.
Compton and her colleagues are working with CAP to increase awareness of this issue among pathologists and the broader healthcare community. Fearing the impact that preanalytical variables have on testing, Compton's group has identified the top variables not just for tissue, but also for serum samples.
"It's a difficult issue to address because there are so many variables, and they differ among practice settings," Compton said, adding that getting samples that meet requirements can be challenging because it can disrupt workflows and be demanding of pathologists' time and expertise, while lacking in reimbursement.
Over the past several years, Compton and her colleagues have been working to identify the top variables affecting the quality of tissue and serum samples. In so doing, they've taken input from several types of stakeholders — academic and government scientists, diagnostics company executives, clinicians, pathologists, and others.
At the CAP annual meeting in 2016 and again this year, Compton and her colleagues presented a top-five list of preanalytical variables with the greatest potential of impacting tissue- and serum-based laboratory test results.
For tissue samples, the top variables include time to tissue stabilization, or cold ischemic time; method of processing, including the section thickness of the tissue, mass-to-volume ratio, and temperature; method of stabilization, including type of fixative and time in fixative; tissue processing variables, including quality of processing fluids, paraffin type, and paraffin temperature; and storage conditions.
For blood samples, the top five variables are time to processing; method of acquisition, including tube type, draw order, draw parameters, and volume of tube fill; method of stabilization, including tube type and tube inversions; method of processing, including centrifugation speed and time and processing temperature; and storage conditions, including freeze and thaw cycles.
The group recommends that blood receive its first processing step in less than 60 minutes after it has been drawn from a patient. For tissue, the time in fixative should not exceed 24 hours, it added.
In the past year or so, the group has been searching scientific literature and identifying content that they said corroborates and provides evidence for their findings related to sample quality.
"We identified everything from which there is data to validate, and analyzed all of it," Compton said.
The next step is to have their own research published "so that everyone is aware of what the group is doing," and the CAP laboratory working group has a publication as a reference, she added.
There will be a trial period in which people have an opportunity to accommodate the new laboratory checklist requirements. "Labs are going to have to change things around to comply," she said, adding, "Once they have had a chance to accommodate that, then we will move it into the mandatory category, and it becomes real."
Compton, who is also the chief medical officer of the National Biomarker Development Alliance in Scottsdale, Arizona, believes that in around a year and a half they can have at least the top two identified quality issues for tissue — time to fixation and time in a fixative — become part of key requirements that CAP insists on before they will provide accreditation for laboratories.
She noted in her presentation that even biomarker development is a disjointed process lacking in standards, including those related to tissue quality, that would cut across multiple stages of the development process, including early discovery, translatable discovery, assay development, assay performance validation, biomarker qualification, and biomarker validation.
The preanalytics group, as part of the guideline recommendations it is drafting, is also requesting that people involved in sample acquisition, handling, and testing record important parts of the procedure, such as, among several other variables, how long a sample has been held in an operating room prior to its transfer to a fixative, and the time it takes for its delivery to a lab for testing.
In separate presentations at CAP17 this week, pathologists and oncologists noted that they are emphasizing sample quality in their guidelines.
For example, in the molecular testing guidelines for colorectal cancer, published in May in the Journal of Oncology Practice, an "expert consensus opinion" urged clinicians to evaluate candidate specimens for biomarker testing to ensure specimen adequacy and consider tissue quality, quantity, and malignant tumor cell fraction. It added that specimen adequacy findings should be documented in the patient report.
Referring to a preliminary revision and update of molecular testing guidelines for the selection of lung cancer patients, the authors said that "tissue remains an ongoing issue" with regard to genomic testing. Tumor heterogeneity and acquired resistance to therapies also remain significant issues, they said.
CAP, the International Association for the Study of Lung Cancer, and the Association for Molecular Pathology are working on a revision of an existing guideline which they expect will be published later this year.
"Pathologists should determine the adequacy of specimens for lung cancer biomarker molecular testing by assessing cancer cell content, tissue preservation, and nucleic acid quantity and quality," the guidelines state.
Implying that archived specimens may not always have the required level of quality for testing, the US Food and Drug Administration included a conditional statement with its recent approval of an anti-PD-1 therapy Keytruda (pembrolizumab) for cancer treatment.
Merck received approval in September for Keytruda for the treatment of patients with recurrent locally advanced or metastatic gastric or gastroesophageal junction adenocarcinoma whose tumors express PD-L1. Agilent Technologies simultaneously announced that its Dako PD-L1 IHC 22C3 pharmDx assay has received expanded approval to act as a companion diagnostic for Keytruda in this new indication.
With reference to the importance of selecting tissue specimens with an appropriate level of quality, the regulatory agency recommended that if PD-L1 expression is not detected in an archived gastric cancer specimen, the clinician should evaluate the feasibility of obtaining a fresh tumor biopsy for PD-L1 testing.
The Centers for Medicare & Medicaid Services, in trying to keep costs down by reimbursing for certain tests that use needle aspirations of biopsy material but not reimbursing for those that require larger volumes of biopsy material, may inadvertently be affecting the quality of specimens and patient outcomes, Sihem Khelifa, a pathologist at Roche Diagnostics told 360Dx at the CAP meeting. Some believe that needle aspirations preserve tissue and can reduce the overall cost of procedures, but in certain cases the aspirations don't provide enough tissue to enable pathologists to provide accurate diagnoses, she added.
The objective of achieving high-quality test results becomes even more complicated by different test methods providing different test results, the pathologists noted. In a 2016 study published in the Oncologist, a broad collaboration of researchers concluded that accurate detection of ALK fusions is imperative in the management of advanced non-small-cell lung cancer. Although a fluorescence in situ hybridization test that maps the genetic material in cells is the standard of care for this application, it is "insufficient to identify all cases harboring drug-sensitive ALK rearrangements," the researchers said, adding, "Current guidelines recommend that EGFR and ALK testing be conducted using next-generation sequencing methods and endorse broader molecular profiling to identify patients harboring unique genomic alterations that may lead to benefit from targeted therapy."
Not only is the randomness of technology present, but "the complexity of the diseases for which we are running tests is mind boggling, so we can't afford any little wobble up front [in the preanalytical phase of testing] to add to this mix," Compton said.
Still, she said, her group has plenty of work ahead of it, but it is not aiming for perfection. "Perfection would mean that you'd have special handling for every specimen that's matched to the needs of every test. We realize that's not feasible in medicine where one piece of tissue is now used for multiple tests," Compton said.
Instead, the researchers are aiming for a more practical solution.
"We know what the effects are of these preanalytics on a specimen," Compton said. "Specimens are getting smaller, and the number of tests and demands on them are greater than ever, so we're going to have to create an analysis whereby we understand the effects on each specific test of the compromised preanalytics we've created in the specimen," she said. In this scenario, "you'll get closer to the real answer, but you'll never be able to optimize every specimen for every test.  It's practically impossible."