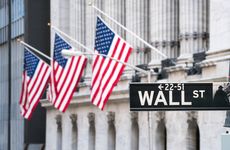 NEW YORK – The coronavirus pandemic has in the first half of 2020 caused an economic recession in many parts of the world and tanked the general stock market, though that has recovered to levels seen in early March before the steep decline. 
However, the diagnostic market in the US is thriving, partially due to the increased demand for tests to detect SARS-CoV-2 and the resulting increased interest in the overall space from investors. As a result, initial public offerings haven't decreased as might have been expected due to the economic situation in the US, but instead diagnostic firms are seeing an opportunity to go public.
Four diagnostic firms have gone public in 2020: AnPac Bio-Medical Science in January, Progenity in May, and Genetron Health and Burning Rock Biotech in June. Three of the firms are based in China, while Progenity is based in Ann Arbor, Michigan. AnPac Bio and Genetron filed for IPOs in 2019, but AnPac did not price the offering until January and Genetron amended its IPO in June. In all of 2019, a total of four diagnostic firms went public: Adaptive Biotechnologies, Exagen, Castle Bio, and Centogene.     
The 2019 exits were a mixed bag when it comes to the amounts raised, with Adaptive raising $300 million but Castle Bio, Exagen, and Centogene all raising less than $100 million. In contrast, three of the four firms that have gone public this year have raised up to or more than $100 million: Progenity raised $100 million, Genetron raised at least $256 million, and Burning Rock raised $256.2 million. 
Exits in the diagnostic space have been difficult to come by for the last few years, even without the pandemic in play, said Jon Norris, a managing director at Silicon Valley Bank. Part of the reason for this is that there are fewer acquirers and investors in the space compared to the pharma industry, giving those players more power, Norris said. As a result, earlier-stage companies must get further along in their development process before going public or being acquired. This need for further development contrasts with the biopharmaceutical space, where companies can exit with preclinical trials and very early-stage data, he continued.
Before investors get excited about them, diagnostic companies "not only have to get their tests figured out, but then they have to get their lab setup done, they have to commercialize the test, and then they have to get commercial reimbursement," Norris said.
Consultant Harry Glorikian, who is also a general partner at New Ventures Funds, noted the difficulty for diagnostic firms going public, saying "we always get the short end of the stick." Companies have to show not only that their test or product works, but that people will buy it and payors will reimburse laboratories and physicians who use it, he added.
Canaccord Genuity analyst Max Masucci echoed that point, saying, "People like to see evidence of traction, both from an adoption standpoint and also from a getting paid standpoint." Delivering that evidence can be a difficult task for companies providing a new-to-the-market test or a test changing the standard of care, he added, so firms need quality data and a clear pathway to getting paid. 
Multiple firms that have gone public this year have regulatory approval in their home countries, showing investors they have buy-in from customers. At the end of 2019, Genetron also received Chinese regulatory approval for its S5 next-generation sequencing system, which is based on Thermo Fisher Scientific's Ion GeneStudio S5 instrument for targeted NGS. In June, Genetron and Thermo Fisher partnered to commercialize diagnostics based on the S5 instrument in China.
Burning Rock and Anpac Bio also both sell some of their tests in China, AnPac Bio with multi-cancer screening and detection test that detects risk of 26 different cancers and Burning Rock a variety of tissue-based and liquid biopsy assays for early detection of cancer, including a four-gene lung cancer panel running on Illumina's MiSeqDx that received regulatory approval in 2018. 
Another facet of the market positively impacting IPOs is waning mergers and acquisitions, since companies are less likely to get acquired and more likely to consider filing for a public offering. But one counterexample is ArcherDx, which filed for a $100 million IPO last month but then inked a deal to be acquired by Invitae for $1.4 billion. Norris noted that diagnostic companies often need to look like they're ready to file for an IPO and be further along in commercialization efforts in order to spark interest from acquirers, which may have been ArcherDx's strategy. 
"While M&A has really waned, especially on the diagnostic test side and on the tool side, and the actual M&A activity for private deals is pretty anemic … where we did see lots of excitement was on the IPO side," Norris continued.
Most of the firms that have gone public in the diagnostic space in 2019 and 2020 have had positive aftermarket performance, which provides a "roadmap to follow" for private companies planning to exit and is also a positive predictor that there will likely be more IPOs down the road, Norris said.
He also noted that almost all of the companies had "pretty significant revenues in order to go public," requiring multiple funding rounds and interest from investors. 
Determining a strategy for going public is an essential component of any company's plan to exit, said Glorikian, who also has published a manual on developing in vitro diagnostics. On the plus side, of course, companies are more accessible to a greater pool of investors, but they also must be able to handle the reporting requirements and other burdens of operating as a public company, Glorikian said. 
Excitement around healthcare, Dx 
Masucci said that when the pandemic hit he believed there were multiple companies getting close to going public, but the outbreak caused those firms to put plans on hold not only due to disruption in the general markets, but also "to get a better sense of how their business can perform in a challenging environment."
Those challenges have largely been a benefit as the healthcare space has seen increased interest from investors, which both Glorikian and Norris emphasized.
"I think there's been a little bit more of an excitement around the sector just because of the buzz around what we're dealing with in this really difficult time with COVID-19 and the discussion around tests and the discussion around tools and how important that is for our current situation," Norris said. That increased interest is "a way of bringing really cool, interesting technologies more into the public eye than they would be otherwise," he added.
Meanwhile, Glorikian compared the boom in the healthcare market overall right now to the increased investment in defense stocks after 9/11, saying healthcare is now an area of focus for investors. Because healthcare in general, and diagnostics more specifically, are subjects that are front and center daily, "a bright light gets shown on a lot of different opportunities," in an area people may not have been looking at before, Glorikian said.
Private companies that shelved their IPO plans but have weathered the COVID-19 storm have likely increased their confidence about how their IPOs may be received in the market, Masucci said, although he declined to specify which companies.
The COVID-19 pandemic has also opened routes for companies with alternative technologies that are gaining more attention as the country has been locked down for months. Glorikian noted there may be more interest in companies using remote digital technologies to sample patients and facilitate the transfer of data and informatics, since healthcare providers will likely continue to see patients remotely throughout the course of the pandemic. 
Point-of-care tests and devices will also likely become bigger areas, he said, as SARS-CoV-2 testing continues to expand outside of commercial laboratories and hospitals. Next-generation sequencing and liquid biopsy, which have been trends in the diagnostic market for a few years, are also continuing to flourish.
Masucci added that previously established companies, including Roche, said they are seeing interest in diagnostic testing from users in geographical regions, such as India, that weren't previously customers as a result of the pandemic. Since instruments are being placed in these regions, customers in those areas will "be more inclined to use those instruments for infectious disease testing of all types" once the pandemic is over, Masucci said. 
But Norris warned against companies who are solely focused on developing technologies or tests for use during the pandemic if there's no clear guide for where they'll go when the pandemic is over. There's more excitement in the market "for companies that already have compelling, cutting-edge technologies that are leveraging those technologies as an offshoot for what they're already developing" to participate in the COVID-19 response. He cited AbCellera in Vancouver, which is using its antibody manufacturing in partnerships for COVID-19 responses, and Mammoth Biosciences, which is leveraging its CRISPR-based technology for SARS-CoV-2 testing.
Emphasis on cancer, sequencing
The pandemic has driven interest in the diagnostic space generally, but not all of the companies that have gone public this year are working in the infectious disease area. Instead, the common thread running through each company is a focus on next-generation sequencing and liquid biopsy for cancer detection. Although he wasn't speaking about any of the newly public firms in particular, Glorikian noted that there has been and continues to be a strong trend in diagnostics towards liquid biopsy.
AnPac Bio began clinical research on its cancer differentiation analysis technology last year and is focused on early cancer detection and risk assessment. Its technology analyzes blood biopsies and applies multilevel screening algorithms to identify cancer. 
Burning Rock is focused on oncology diagnostics and is currently validating its cell-free DNA early detection technology in a 14,000-patient trial in China. The test it is validating is based on its ELSA-seq technology and measures methylation. Burning Rock is also developing companion diagnostics based on NGS technology, including a recently announced collaboration with CStone Pharmaceuticals to codevelop and commercialize companion diagnostics for pralsetinib in China. 
Early cancer detection is "the way to win the war on cancer," said Stephane Budel, a partner at DeciBio consulting, which is why so many companies are moving into the space. He noted that more than $5 billion has been invested into at least 100 liquid biopsy companies during the past five years, and the interest shows no sign of slowing down. "There is no doubt in my mind the market will go this way," Budel added. 
Molecular diagnostic lab Progenity offers digital PCR-based noninvasive prenatal testing, carrier testing, preimplantation genetic diagnosis, and hereditary cancer testing and has developed specialized bioinformatics and a proprietary NGS-based testing method.
Genetron, meanwhile, is offering COVID-19 products in addition to its sequencing platform. The Beijing-based firm recently received Emergency Use Authorization from the US Food and Drug Administration for its SARS-CoV-2 RNA test, designed to detect the virus' ORF1ab and N genes in upper respiratory specimens. The test also received CE marking in April and has been approved for export by Chinese regulators.  
As for the rest of 2020, there are a lot of considerations that will impact whether this rate of IPOs will continue. Norris said he thought IPOs would continue throughout the rest of the year, particularly "as revenues pick back up from everything shutting down." The sector is elevated, so companies that are performing well are going to try to exit, he said, and IPOs have provided more value back to investors versus M&A. 
With three of the public firms based in China and all of them showing positive aftermarket performance so far, it's likely more Chinese firms will considering going public in the US, although it's important to note that of the three only Genetron has a product cleared for use in the US right now with its SARS-CoV-2 test. 
Masucci, however, said there was no predicting how the rest of the year would play out, especially without knowing if patients who have previously had COVID-19 are immune and how long that immunity lasts. Plus, if there's a second wave of infections that lead to more lockdowns, planned IPOs could once again be shelved.
Glorikian said he expects more IPOs this year, adding that the opportunity is promising for companies that want to push for a public offering, as long as they can support the burden.
"If all the pieces have been assembled, then you play the game," Glorikian said.