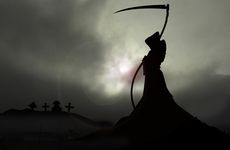 NEW YORK — A new study has identified a set of 14 blood-based metabolic biomarkers that can be used to predict all-cause mortality years in advance more effectively than conventional risk factors.
The findings, which appear today in Nature Communications, suggest that the biomarkers could help guide treatment strategies in clinical practice, although the study's authors note that further investigation is still needed.
While predicting patient death in the last year of life is generally feasible because of an abundance of available clinical data, there is no consensus on the ultimate set of predictors of mortality risk over the longer term — five to 10 years — given the limited predictive power of currently used risk factors, particularly at higher ages, according to the study. "However, it is especially this age group and follow-up time window for which a robust tool would aid clinicians in assessing whether treatment is still sensible," the study authors wrote.
To address this need, a team led by scientists from Leiden University Medical Center used a targeted nuclear magnetic resonance (NMR) platform to perform high-throughput metabolic biomarker profiling in 44,168 individuals of European descent, ranging in age from 18 to 109, from 12 cohorts. Of this combined population, 5,512 individuals died during follow-up.
By applying a forward-backward stepwise procedure based on meta-analysis results, the investigators identified 14 circulating biomarkers independently associated with all-cause mortality. They include total lipids in chylomicrons and extremely large very low-density lipoprotein (VLDL); total lipids in small high-density lipoproteins (HDL); mean diameter for VLDL particles; ratio of polyunsaturated fatty acids to total fatty acids; glucose; lactate; histidine; isoleucine; leucine; valine; phenylalanine; acetoacetate; albumin; and glycoprotein acetyls. 
In examining the link between the biomarkers and disease-specific mortality, the researchers found that a majority of them associated with multiple mortality outcomes in the same direction as all-cause mortality, although some appear to be risk factors for specific mortality outcomes such as glucose and cardiovascular-related death.
Importantly, all 14 biomarkers showed consistent associations with mortality in both men and women, and across different age strata. They also represent general health up to the highest ages rather than specific disease-related death causes.
"We subsequently show that the prediction accuracy of five- and 10-year mortality based on a model containing the identified biomarkers and sex is better than that of a model containing conventional risk factors for mortality" across all ages, the researchers wrote. "These results suggest that metabolic biomarker profiling could potentially be used to guide patient care, if further validated in relevant clinical settings."
The investigators noted that their study is potentially limited by the relatively small number of biomarkers captured by their NMR platform compared with the total number of metabolites in human serum. "More complete high-throughput metabolic biomarker platforms are available, but these are usually more expensive," they stated. "Efforts to increase the number of identifiable biomarkers using inexpensive high-throughput metabolic biomarker platforms … will likely result in [the] identification of many more mortality-associated biomarkers and, hence, improved risk prediction."
They also cautioned that, despite their positive findings, the metabolic biomarker model is not yet suitable for the classification of patients in a clinical setting since it is based on scaled biomarker values created separately for each cohort.
"Future efforts should therefore be focused on creation of a metabolic biomarker score that could be used for clinical research based on concentration units that could be generated using individual-level data," they wrote.
The summary statistics of the team's primary survival meta-analysis are publically available in the Biobanking and Biomolecular Resources Research Infrastructure's (BBMRI) -omics atlas, a collection of summary data from all association studies performed by the BBMRI-NL consortium.