Catherine Shaffer

Articles Authored by Catherine Shaffer
At AACR, a study explored the impact of a chain of default notifications in prompting physician referrals and patient adoption of genetic testing in colorectal cancer patients.
UPitt is hoping the latest data demonstrating the utility of its 22-gene PancreaSeq test will help drive adoption and reimbursement.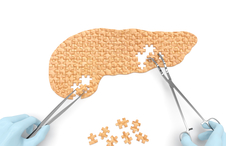 The Consortium for Analytic Standardization hopes to bring an archaic technology into the 21st century by producing calibrated standards for the most utilized IHC-based biomarker tests.